Steps
STEP 1
Plane the 2" board down on both sides until it is approximately 1-5 / 8" thick.
Tools
Bench planer, tape measure
STEP 2
Draw an (S) curve line of your liking onto the board. Use a Jig Saw to cut along the line.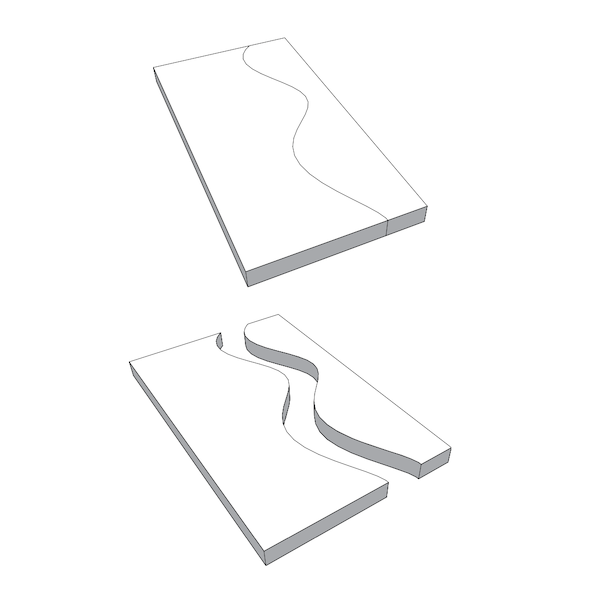 STEP 3
Cut (1) piece of the foam core board into a 16" x 24" piece. Then cut (2) 1-1/2" x 6" strips from the foam core board. Cover (1) side of each piece completely with packing tape. Make sure to leave a 1/4" overlap.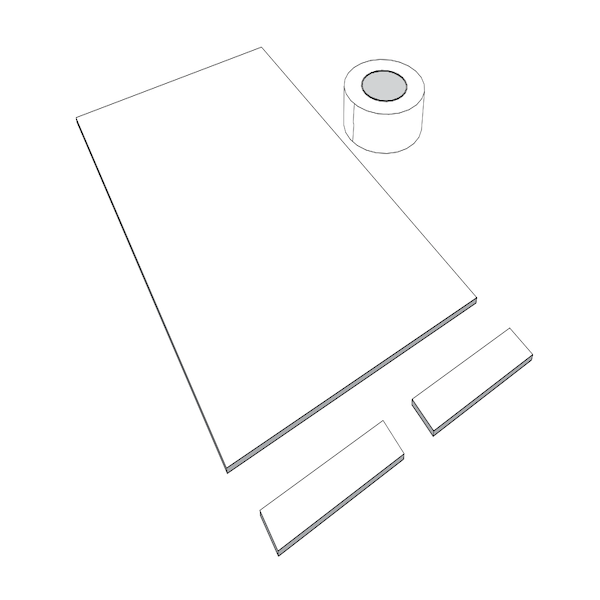 STEP 4
Place the wood boards onto the taped side of the foam core and align them so that there is a 2" gap between the (2) boards. Make sure the sides are running parallel and are even. Mark the corners so the (2) boards can be put back to this location.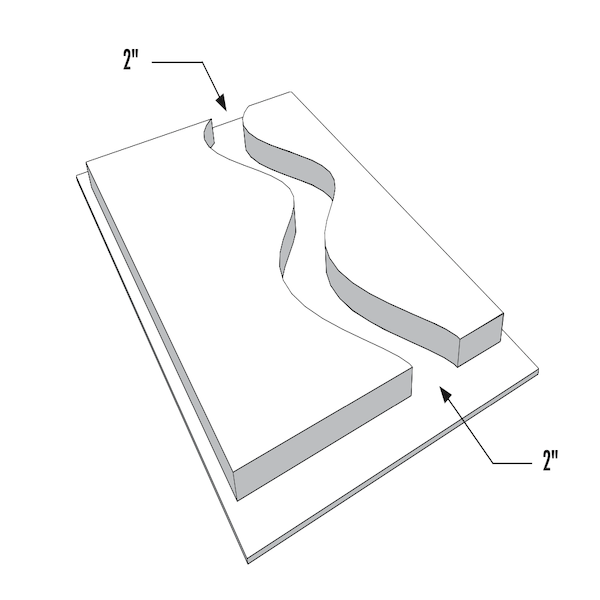 STEP 5
On the underside of the wooden boards, place glue along the curved edges and the top and bottom ends.
Materials
Hot glue sticks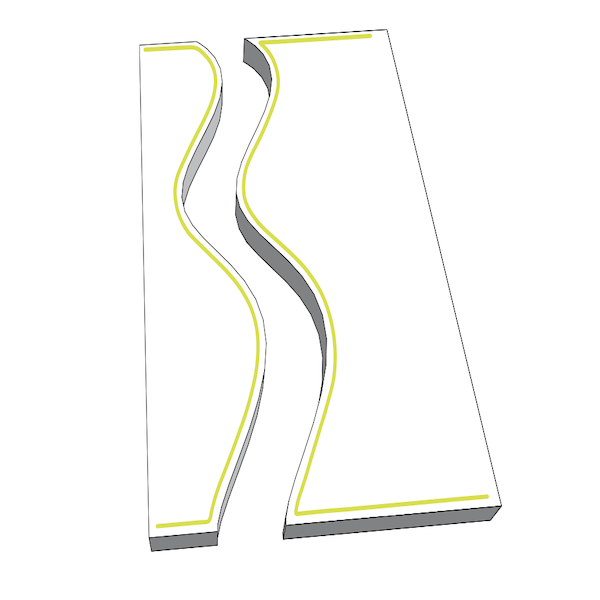 STEP 6
Place (1) piece down onto the taped side of the foam core. Be sure to realign it to the marked corners. Align the 2nd piece with the 2" gap.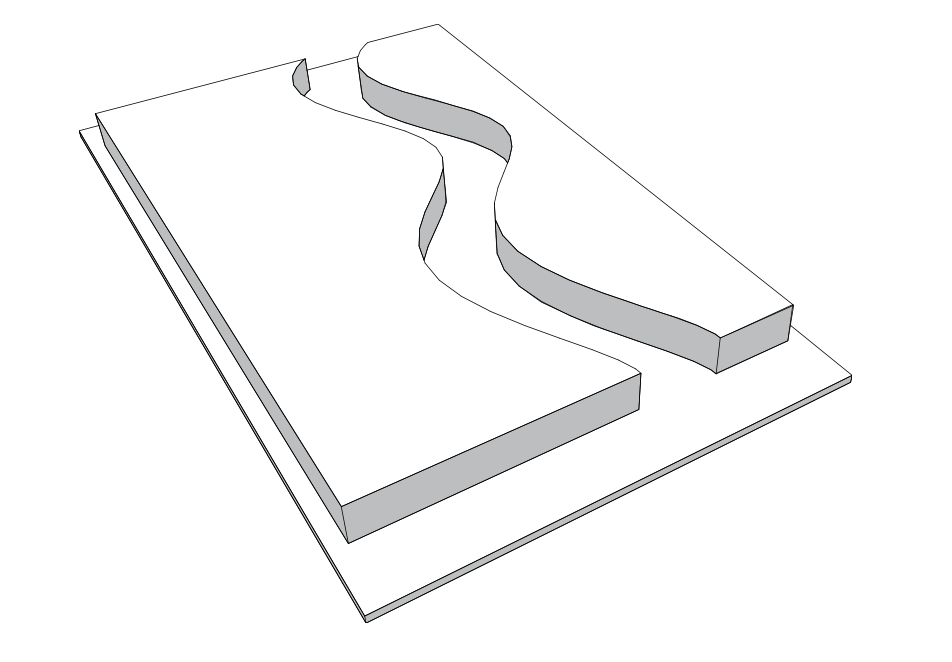 STEP 7
Hot glue the foam board end pieces to wood boards. Make sure to put glue from top to bottom of overlap. Then run hot glue along base/sides of the foam core. Run glue along base of wood boards.
Materials
Hot glue sticks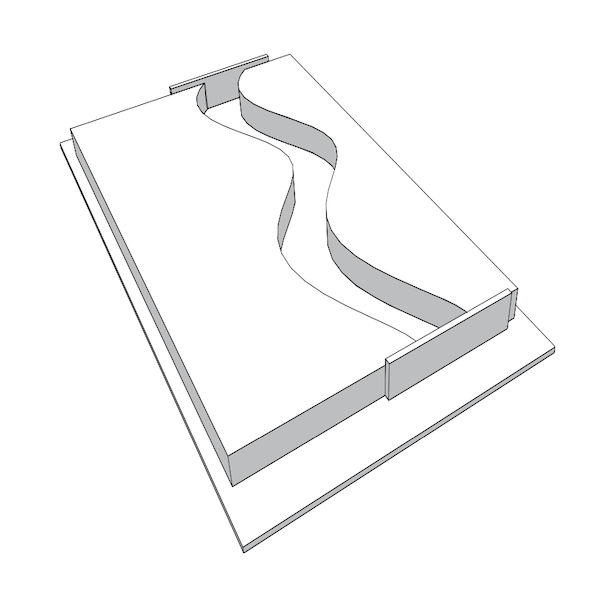 STEP 8
Mix epoxy by following instructions on container. Add color/pearl. Pour resin into gap so that it is level with top of board. Use heat gun to pop bubbles on top of resin. Once resin has cured, remove foam core, glue foam board.
Tools
Heat gun, utility knife
STEP 9
Plane both sides of the board to a finished thickness of 1-1/2".
Tools
Belt planer, tape measurer
STEP 10
Square up all (4) sides and trim. The finished dimensions should be around 12" x 20".
Tools
Circular saw or table saw
STEP 11
Using a 1/4" roundover bit, route the top and bottom edges of the board.
Tools
Router, 1/4" rounder router bit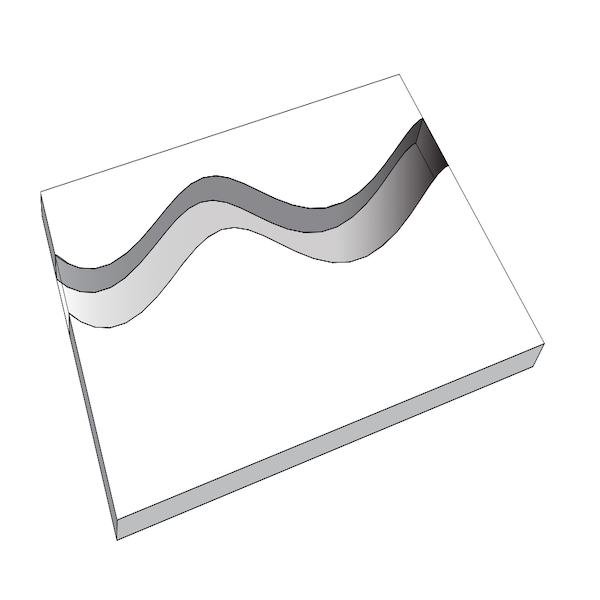 STEP 12
Sand board with orbital sander. Sand all surfaces to a 320 grit finish. Then use Sheet Sander. Start with 400 grit. Work your way up to 1,000 grit (primarily on the resin surface). You may choose to go higher on the sanding grits if you prefer.
Tools
Sheet sander, orbital sander
STEP 13
Treat wood and resin with butch block mineral oil. Project complete!
Materials
butch block oil