Steps
Step 1
Mark where the desired cut will be.
Step 2
Insert the 1/8" Guide Drywall Cutting Bit, then screw on Cutting Guide Attachment.
Tools
1/8" Drywall Cutting Bit, Attachment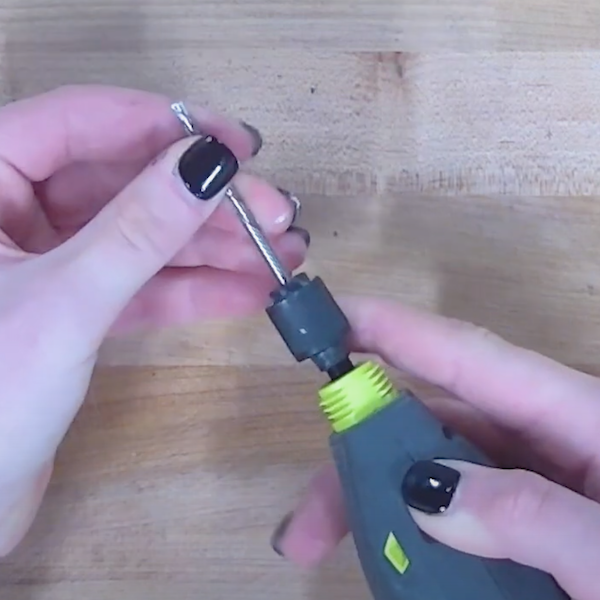 Step 3
Set the Cutting Guide Attachment to 3/4".
Tools
Attachment, Rotary Tool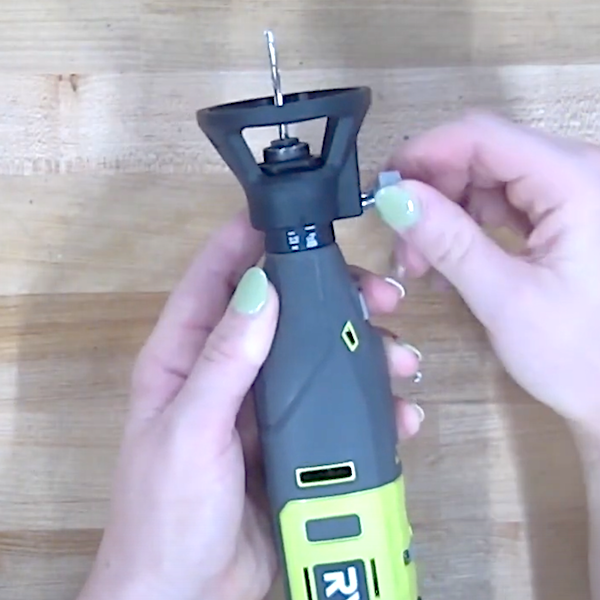 Step 4
Plunge into the drywall, then trace the outline.
Tools
Rotary Tool, Cutting Attachment, 1/8" Drywall Cutting Bit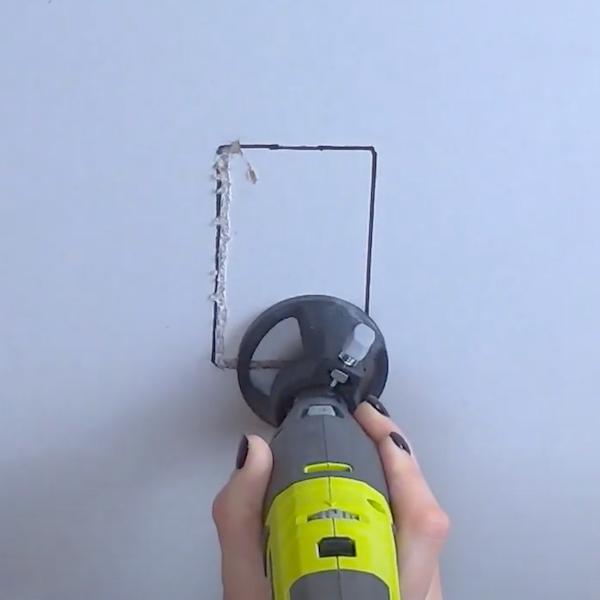 Step 5
Use the Smooth Taper Material Removal Burr to refine the edges.
Tools
Rotary Tool, Smooth Taper Material Removal Burr