Steps
STEP 1
Apply a cleaning spray all over the inside hood of the grill.
STEP 2
Use a drill with a scrubber attachment on the area with the spray to clean off the surface.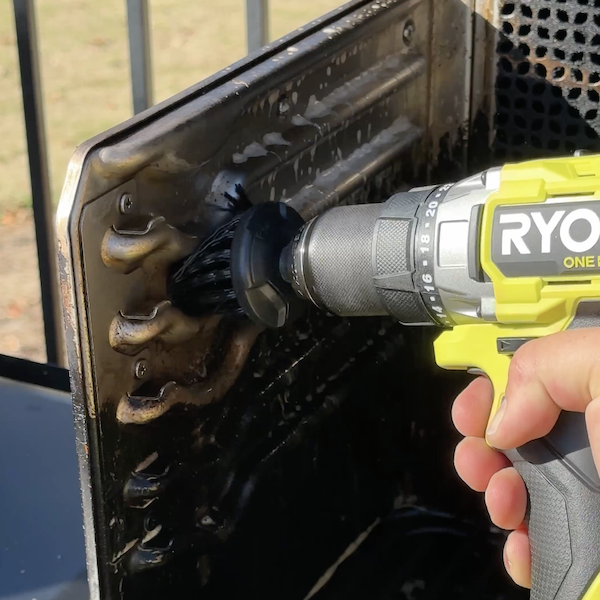 STEP 3
Remove the upper racks of the grill and vacuum out any old char or debris.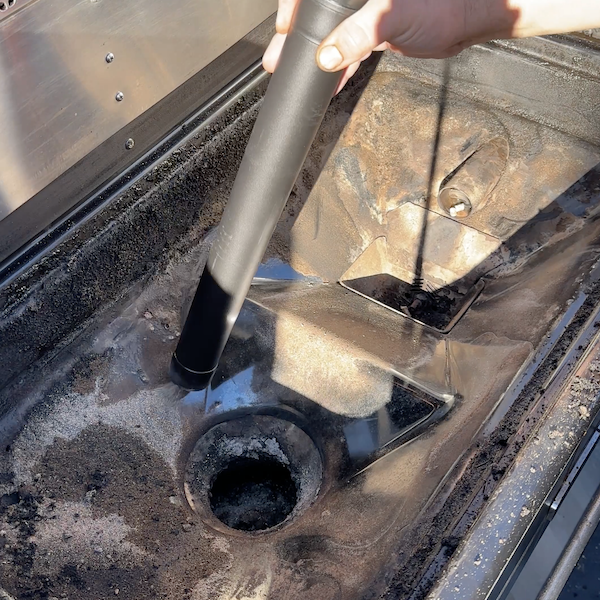 STEP 4
Finish cleaning up the area from the previous step using soap and a Drill/Driver with a scrubbing accessory.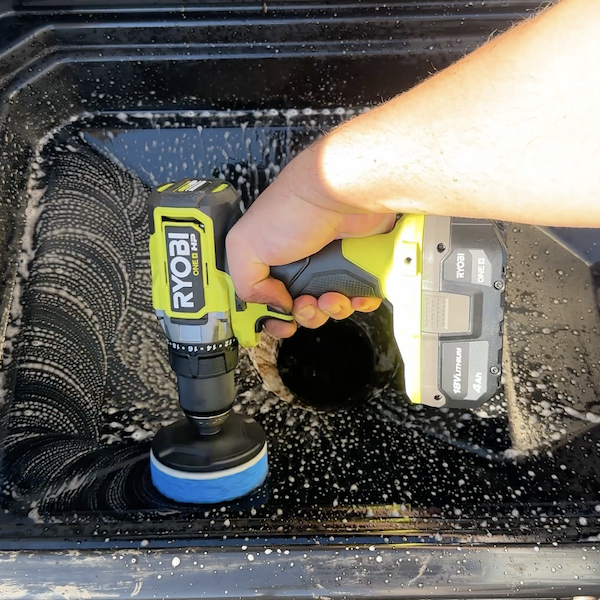 STEP 5
Lastly, clean up the lid for your grill by using a power scrubber and the cleaning spray from the first step.