Steps
STEP 1
Start by cutting your 1x6 board. Make 4 cuts at 23.5" each using a miter saw.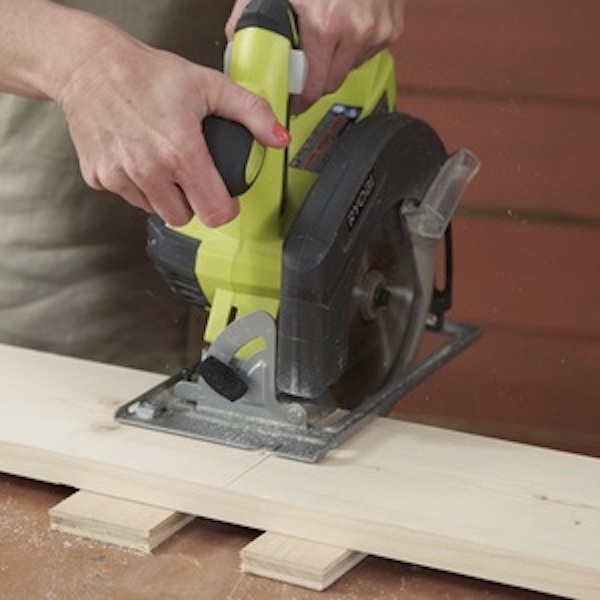 STEP 2
Use your drill with a hole saw attachment to make 4 holes through one of the 23.5" boards. I spaced mine evenly about every 4.75".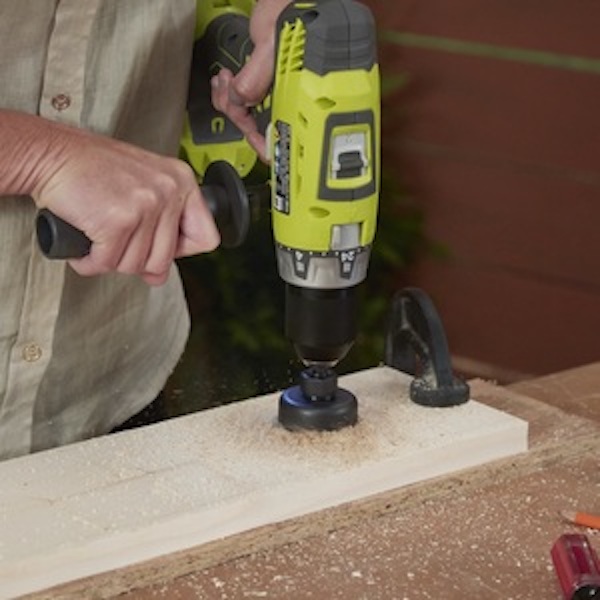 STEP 3
Once your holes are cut, use a sander to smooth the edges a bit.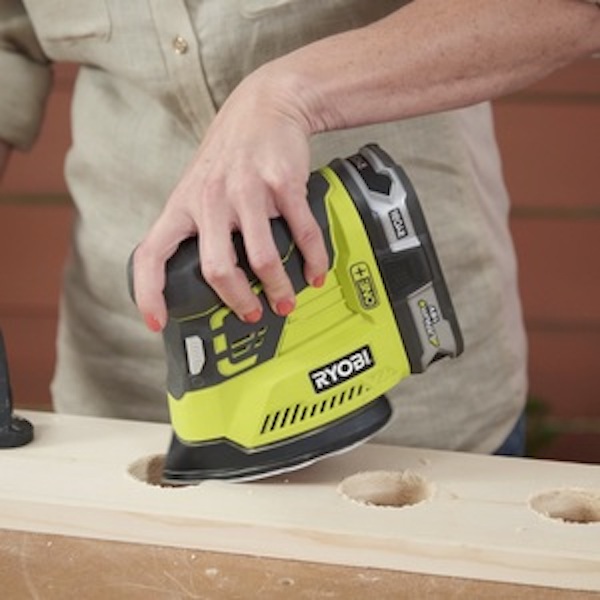 STEP 4
Now it's time to attach all of your boards. Use wood glue between each board, and stack the 3 boards without holes first. Hold the boards in place using the brad nailer with 1.25" brad nails.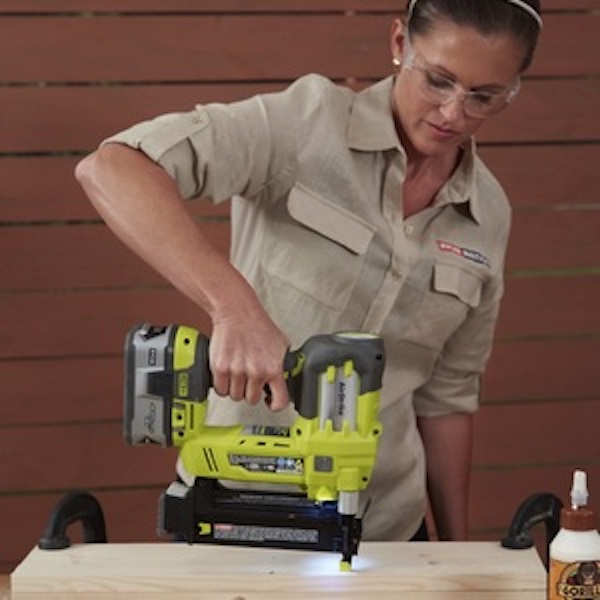 STEP 5
Stack the board with holes last. Use wood glue on the bottom of this board before attaching it to your other 3 boards and nail in place using the brad nailer.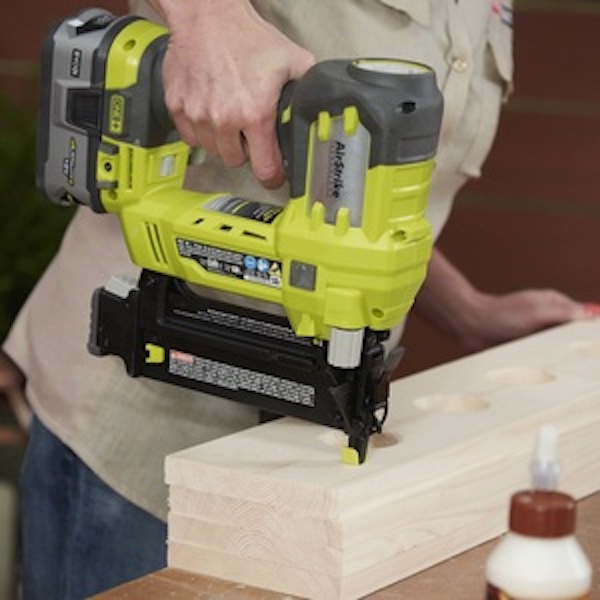 STEP 6
Now finish the block using your choice of paint or wood stain. I chose to stain mine, and once it was dry I used the sander to distress the finish a bit. Attach a metal pull to each each using your drill.
STEP 7
Fill small glass votives with candles and you have a perfect centerpiece!