Steps
STEP 1
Cut a piece of high quality wood to desired size. Use a spray paint cup to outline a curved edge on each of the corners of the board.
STEP 2
Trace a heart shape onto a cutting board.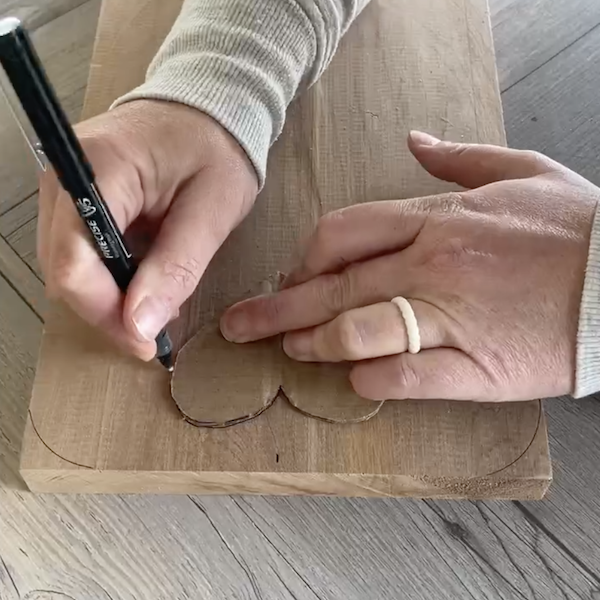 STEP 3
Use a drill bit with a diameter around the size of a jigsaw blade to drill a hole in one of the corners of the heart.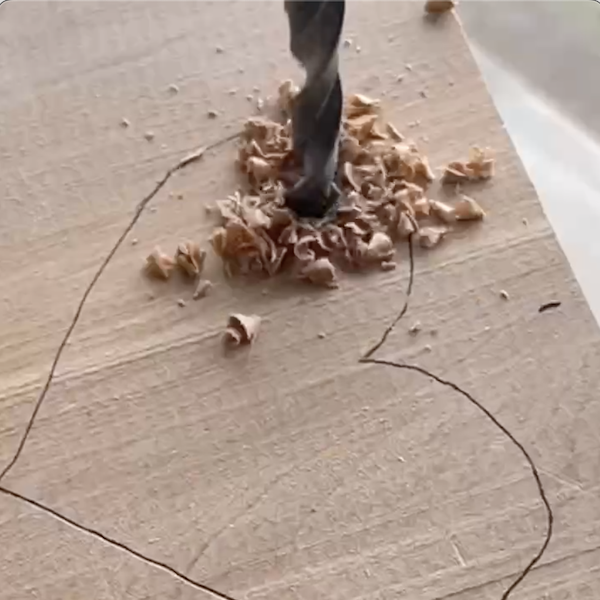 STEP 4
Use a jigsaw to cut the rounded edges on the board and cut out the heart shape.
STEP 5
Use a rotary tool and a smoothing burr to refine the heart shape.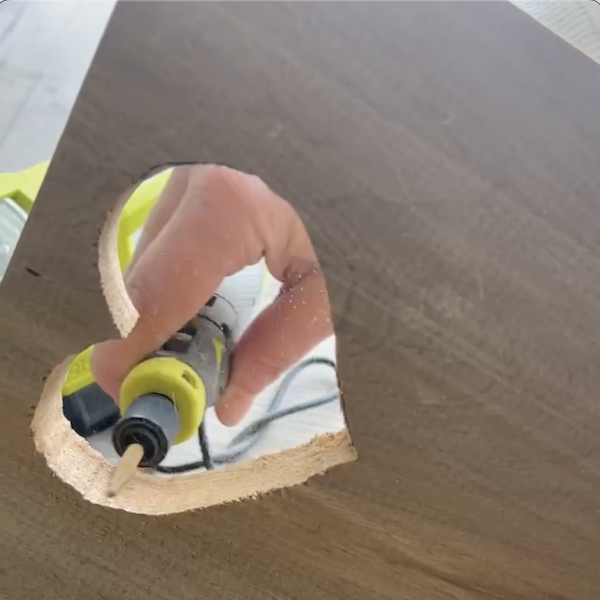 STEP 6
Use a sander to smooth any rough edges on the charcuterie board.
Tools
Random Orbit Sander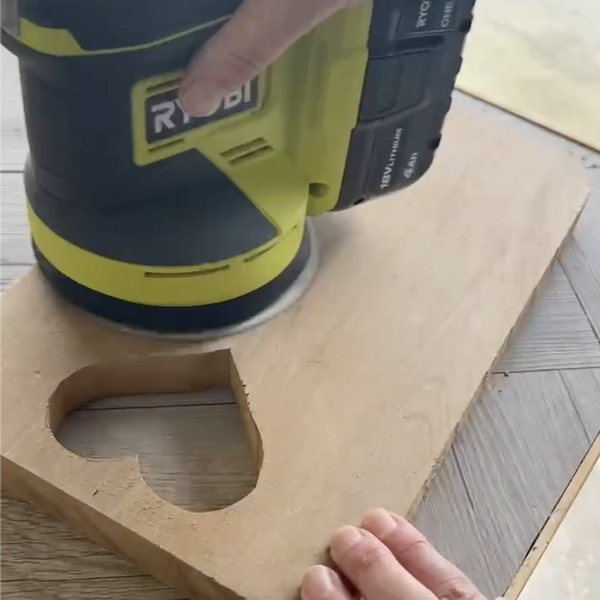 STEP 7
Use a sanding pad to refine and smooth the heart cutout as needed.
STEP 8
Apply burning stencil paper with heart shapes to the Heart Charcuterie Board. Cut out the heart shapes, then outline each.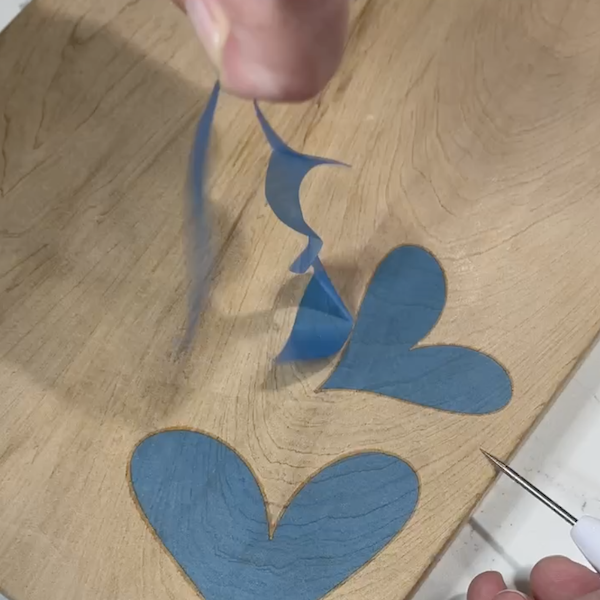 STEP 9
Use a heat gun to activate the burning material.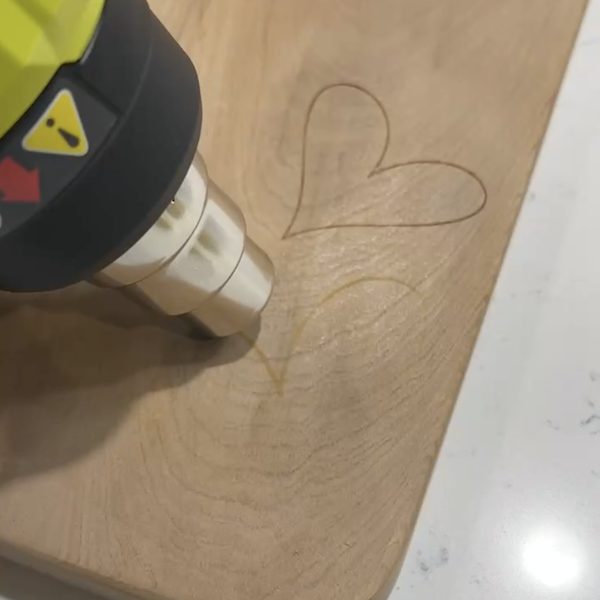 STEP 10
Apply danish oil to the board to finish.