Steps
STEP 1
Cut a piece of wood to desired size for the sign.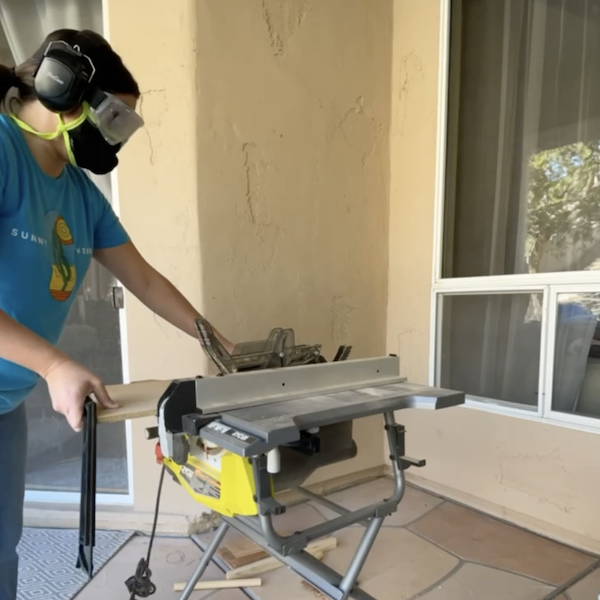 STEP 2
Apply spray paint to the piece of wood cut in the previous step.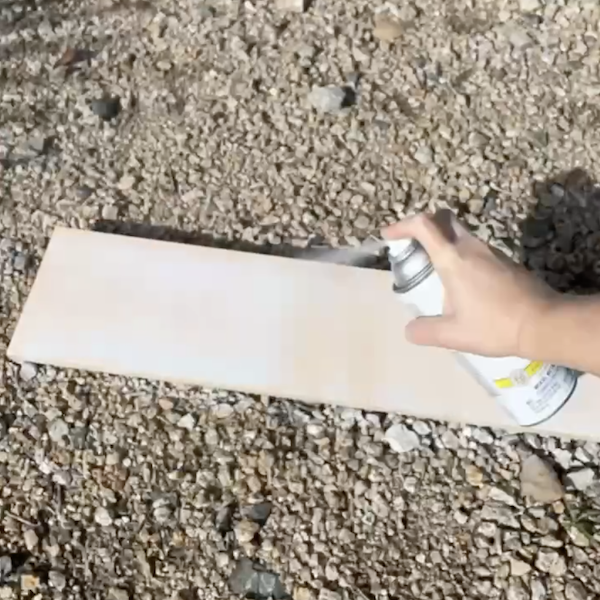 STEP 3
Cut pieces of paper as desired for the banner, then use hot glue to attach to a piece of string.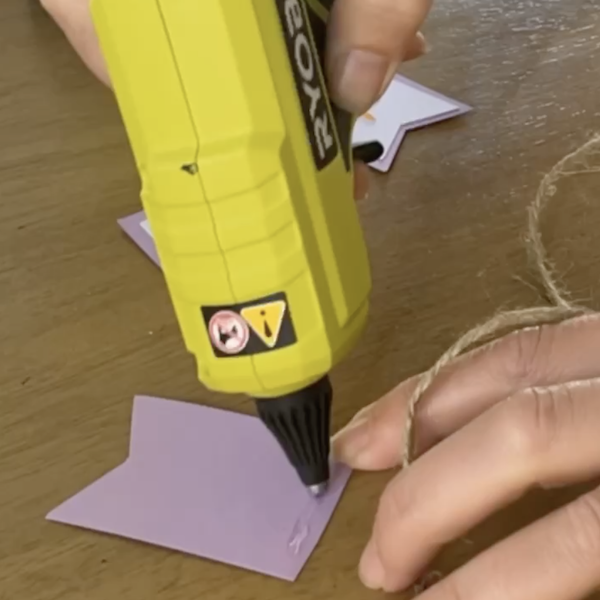 STEP 4
Cut pieces of wood to size for the outside frame of the sign. Attach the frame pieces using a brad nailer.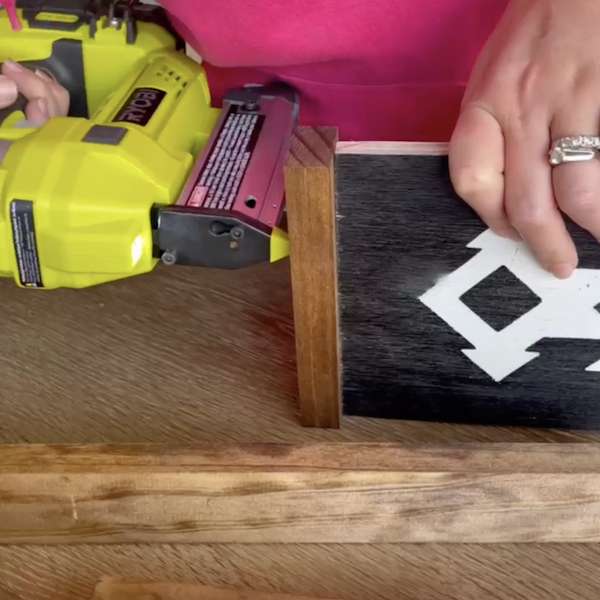 STEP 5
Use the glue gun to attach the banner pieces on the inside of the frame.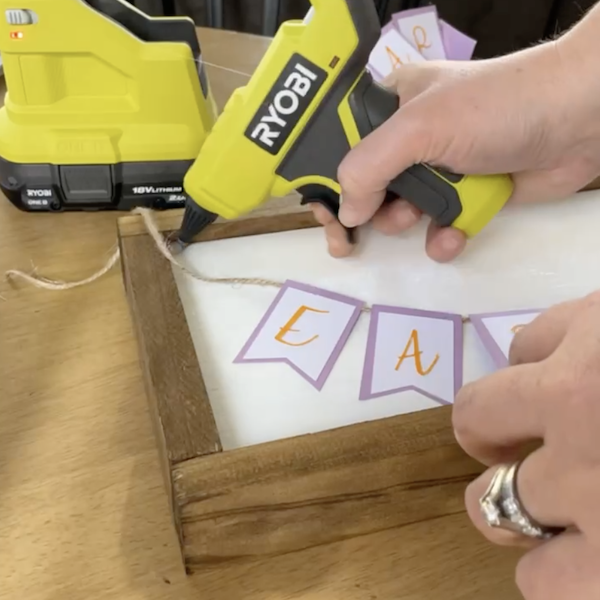 STEP 6
Use scissors to trim the excess string.