Steps
STEP 1
Mark the wood to desired block length. Mark two more times for the remaining two blocks.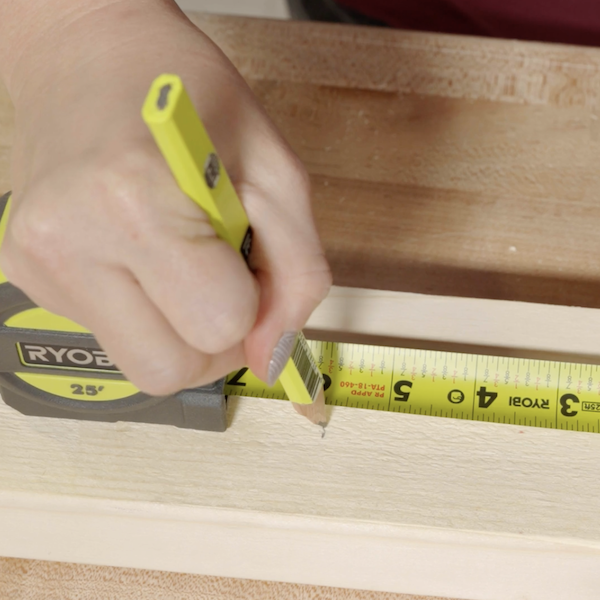 STEP 2
Cut the blocks to size using marks from the previous step.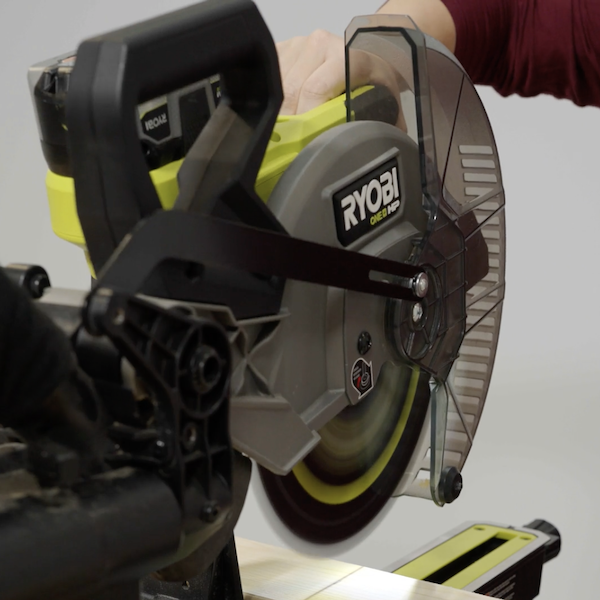 STEP 3
Sand each of the blocks in preparation for painting.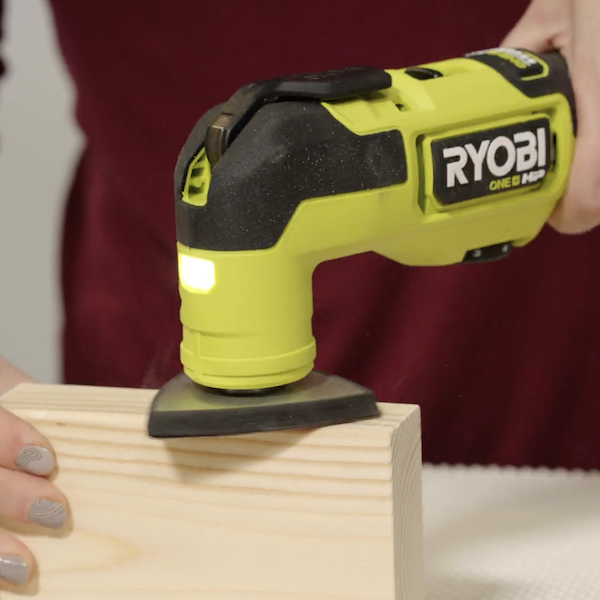 STEP 4
Paint each of the blocks in desired colors.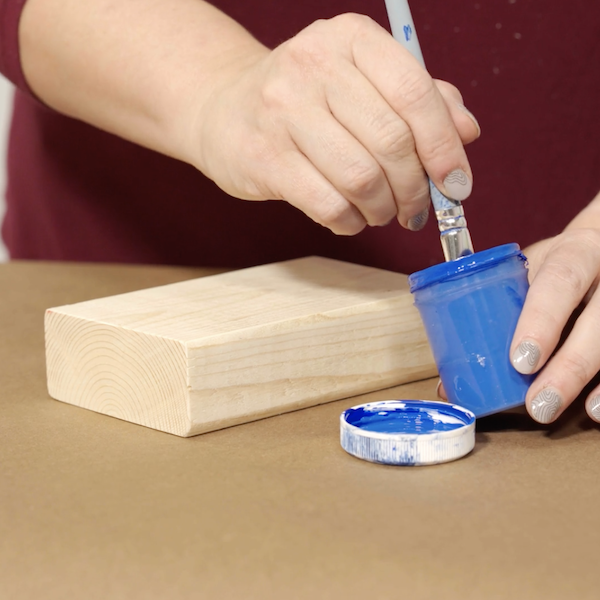 STEP 5
Glue each of the blocks together using hot glue and wood glue.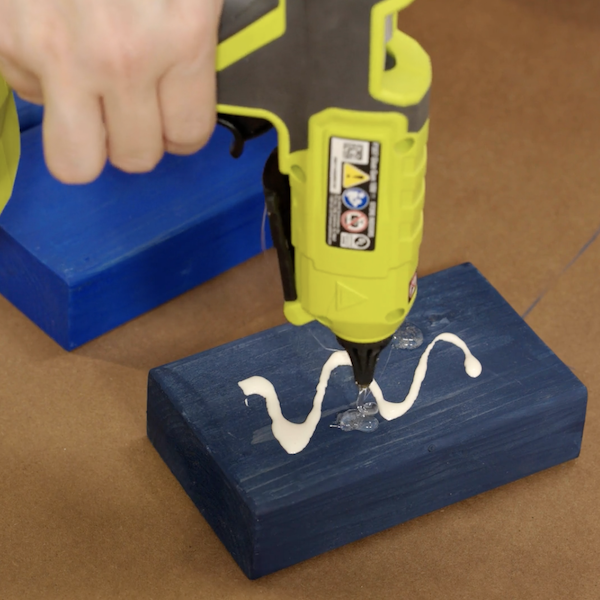 STEP 6
Trace words onto each of the blocks using tracing paper.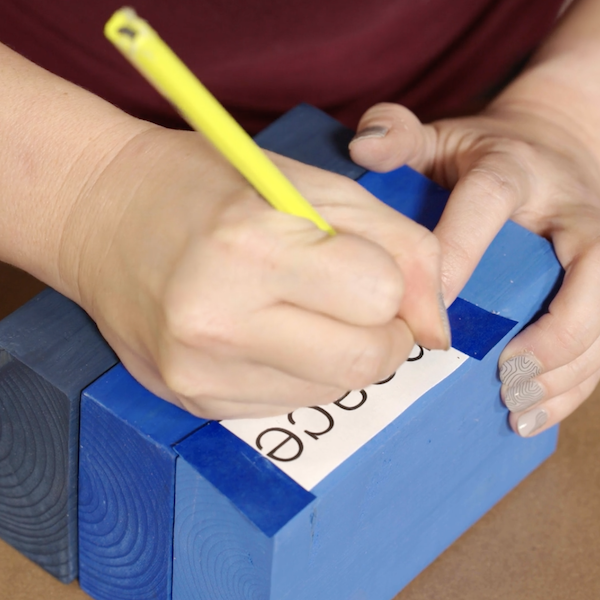 STEP 7
Engrave the traced letters into the blocks.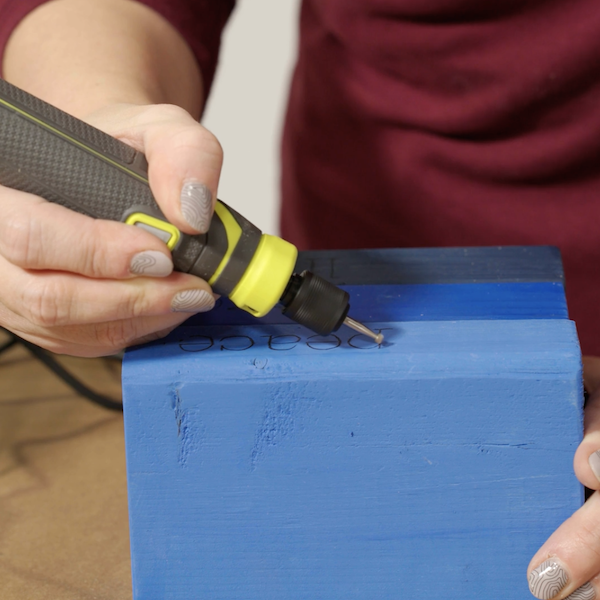 STEP 8
Apply a ribbon to the blocks using hot glue.