Steps
STEP 1
Apply gold spray paint to the inside of the plastic pumpkin. Once the spray paint is dry, apply black spray paint to the outside of the pumpkin.
STEP 2
Cut out the eyes, nose, and mouth of the Jack-O'-Lantern.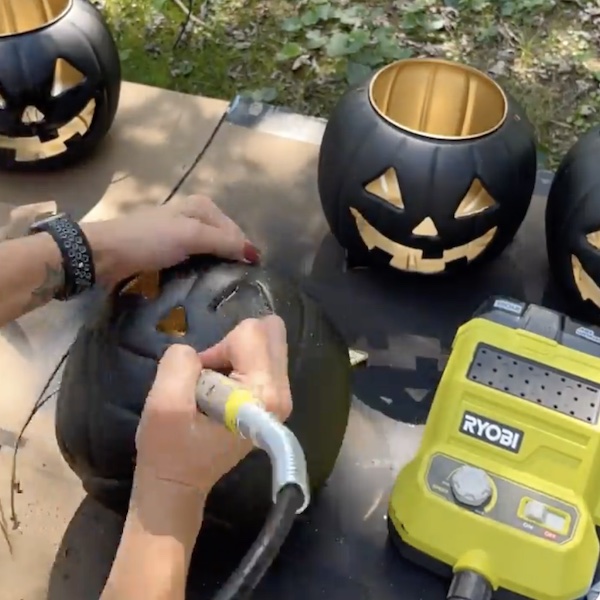 STEP 3
Sand the edges of where the pumpkin has been cutout to smooth.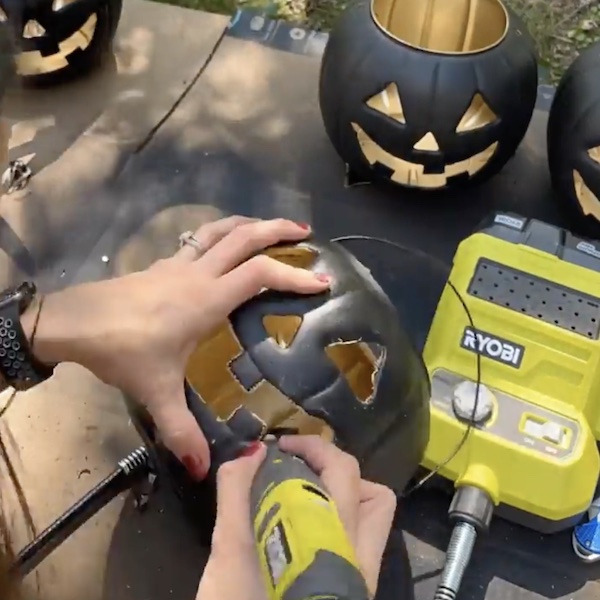 STEP 4
Apply splatters of paint to the pumpkins as desired.
STEP 6
Thread the fishing line through the Jack-O-Lanterns so they can be hung.