Steps
STEP 1
Attach the stencil to the pumpkin with tape.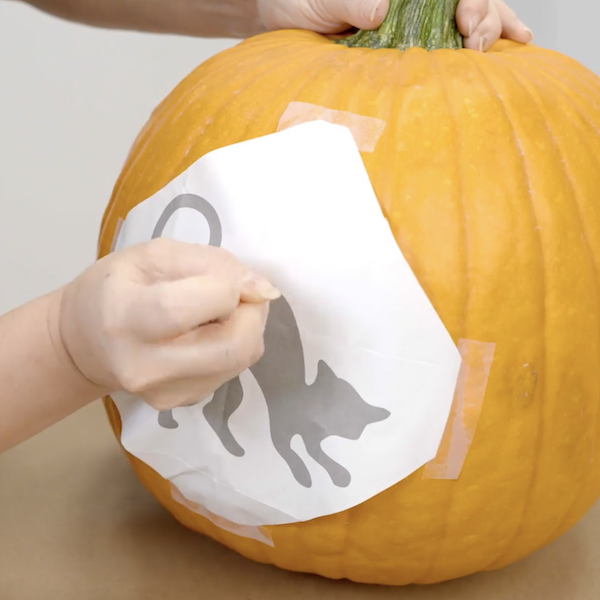 STEP 2
Trace the template by making indentations around the border of the design.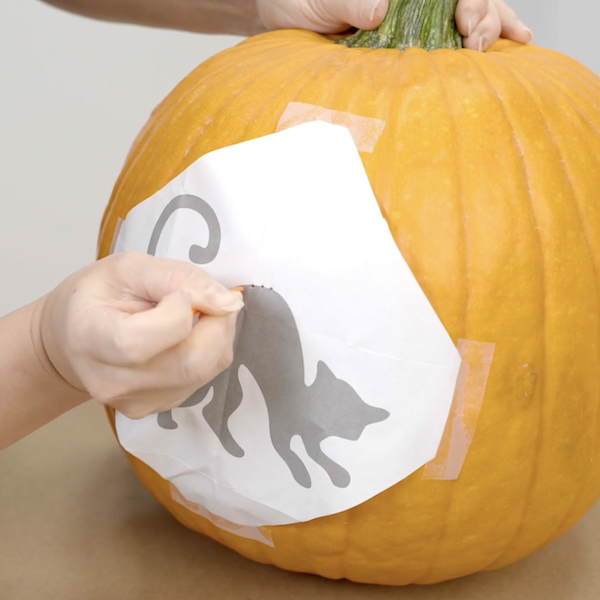 STEP 3
Connect all of the indentation marks together using a marker.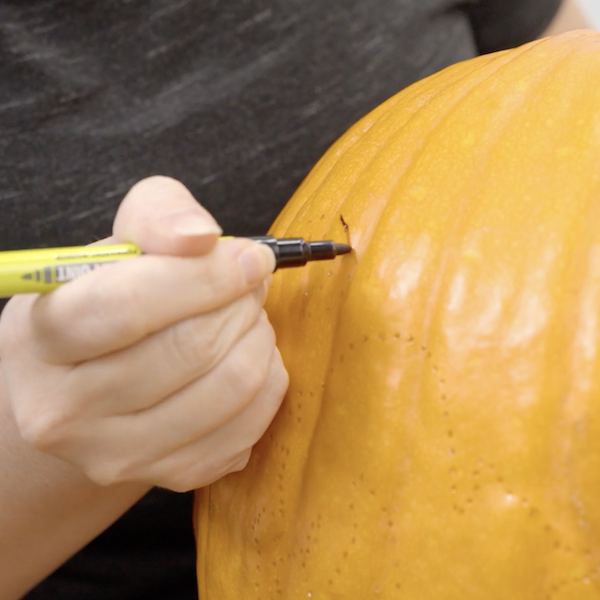 STEP 4
Engrave the design into the pumpkin using the ball engraving burr.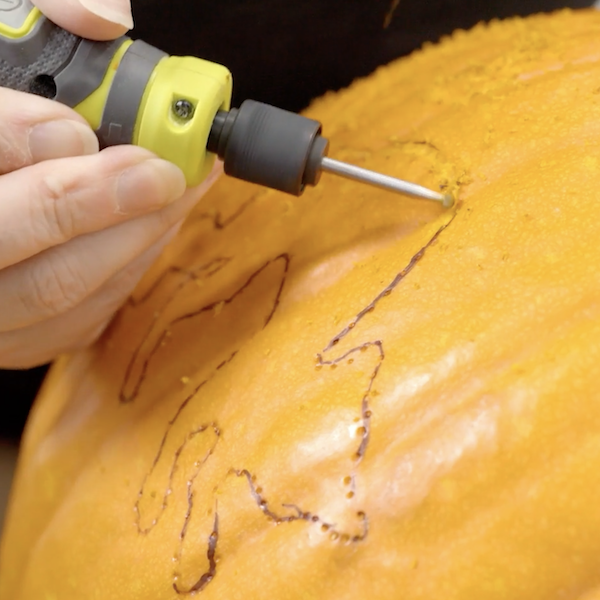 STEP 5
Use a sanding band to smooth and refine the design.