Steps
STEP 1
Carve pumpkins with desired designs.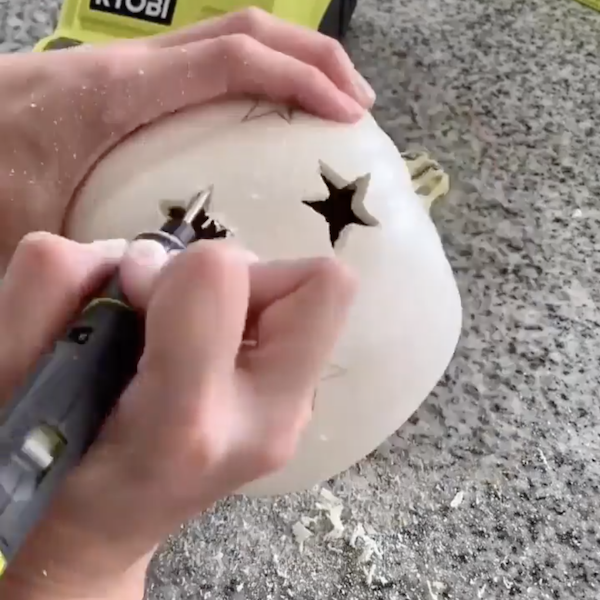 STEP 2
Place a pipe with a connector piece in each plant pot.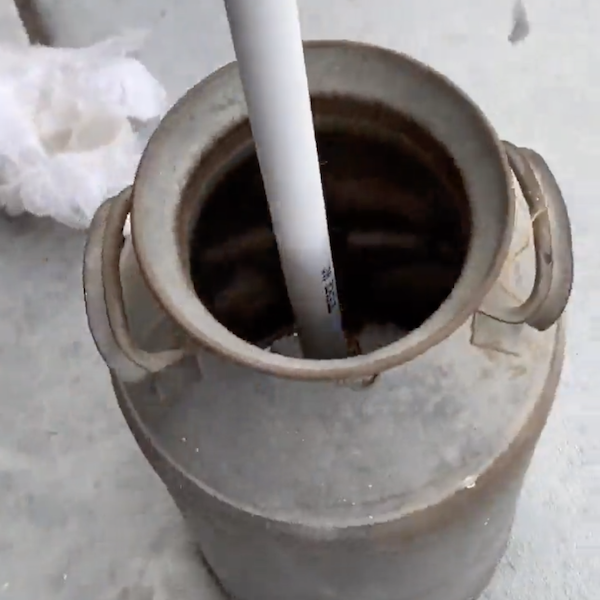 STEP 3
Connect the pipes with a pipe on top to create an arch.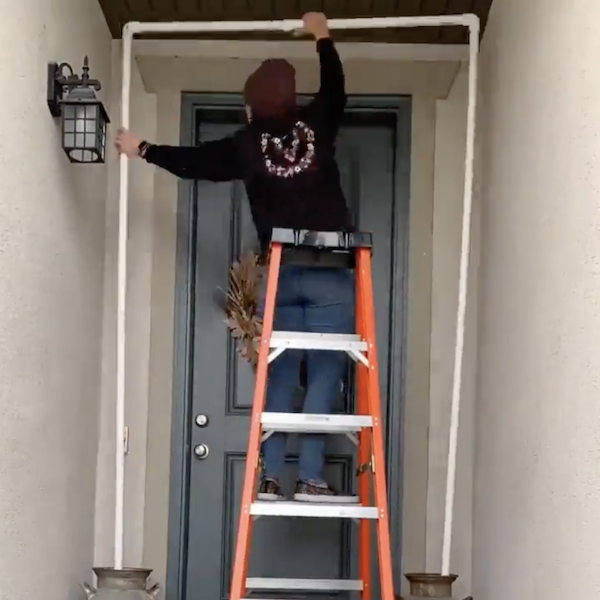 STEP 4
Drill a hole through the back of each pumpkin. Use zip ties to attach each pumpkin to the arch.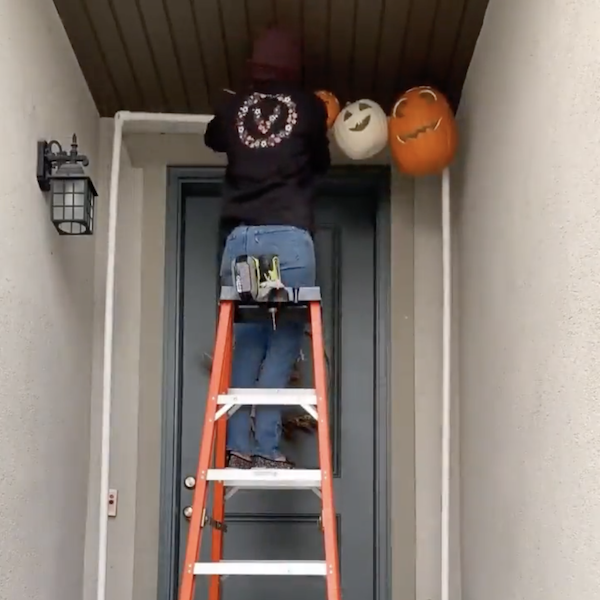 STEP 5
Apply paint to each of the side pipe pieces of the arch.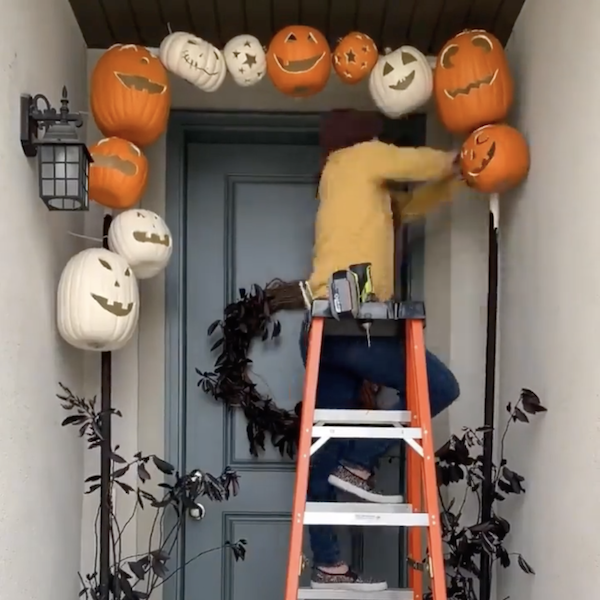 STEP 6
Continue adding pumpkins to the arch and attach faux plant Halloween decor as desired.