Steps
STEP 1
Attach the template to the pumpkin using tape.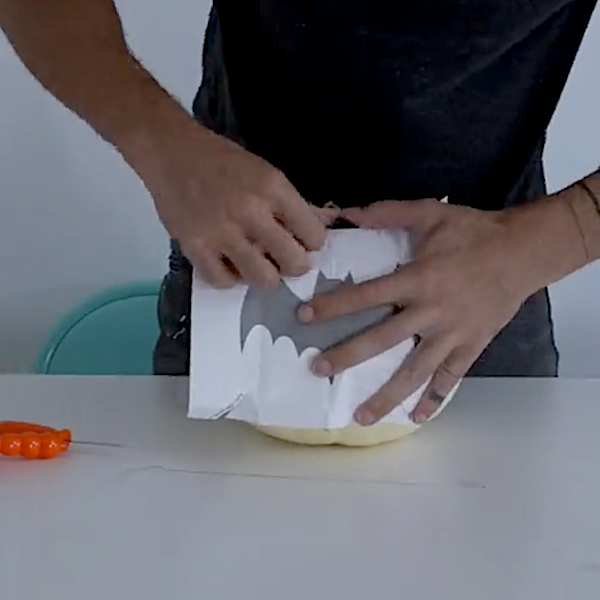 STEP 2
Trace along the template with the ball engraving burr.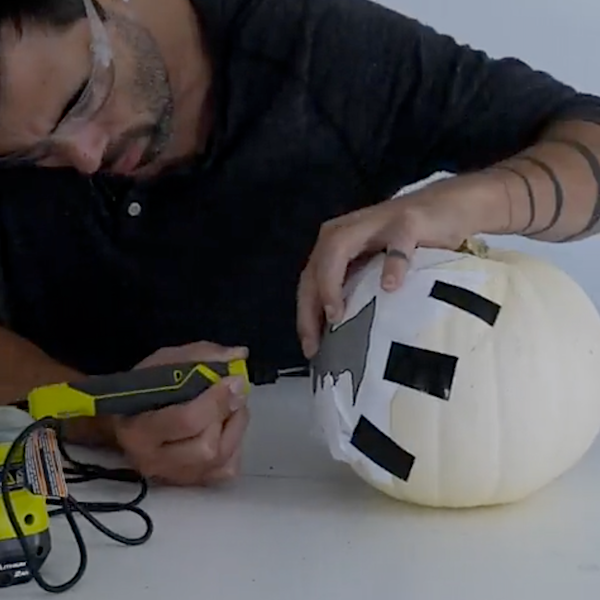 STEP 3
Cutout the piece of the pumpkin along the traced lines using the mini knife.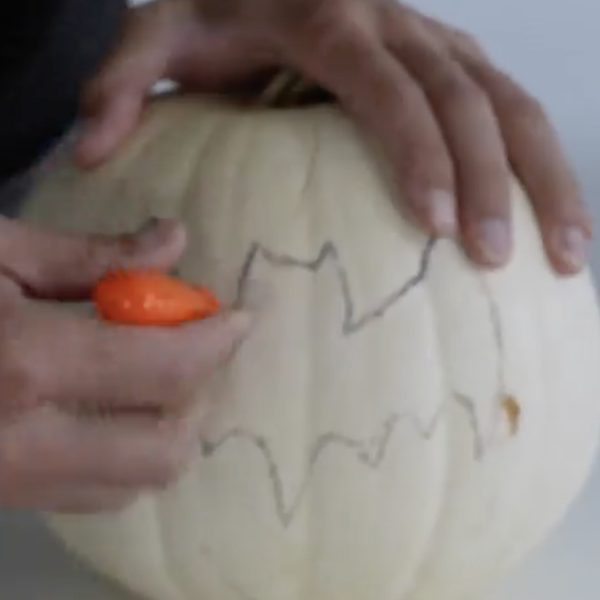 STEP 4
Cutout a circle around the stem of the pumpkin. Pull out the stem piece and scoop out the pumpkin seeds with the scoop tool.