Steps
STEP 1
Apply a stain similar to the color of gingerbread to the pre-made wooden houses.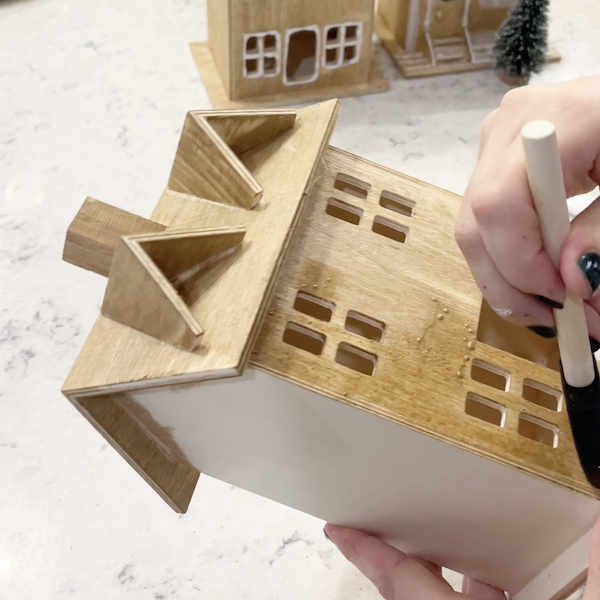 STEP 2
Change the tip of the glue gun to the smallest nozzle. Use a white glue stick to apply decor to the gingerbread house.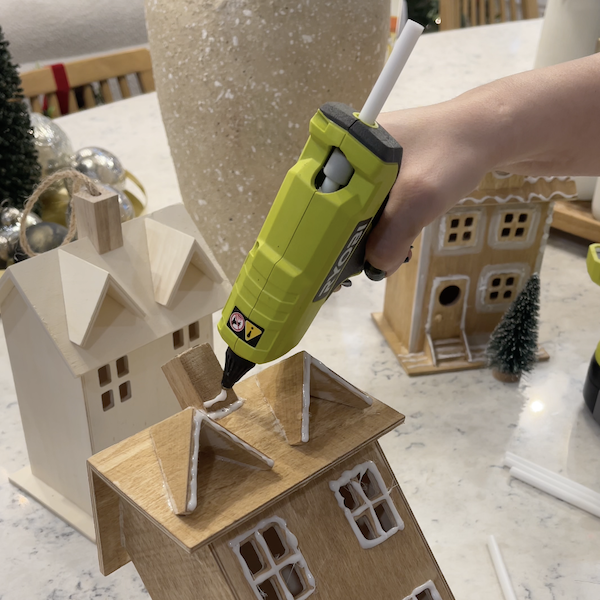 STEP 3
Repeat with multiple houses. Set up gingerbread houses as desired.