Steps
STEP 1: Layout the Space
We went for a straight edge and measured 4ft off the side of the building, marking with spray paint. If you want a more organic look, consider using a hose to plan out your curve.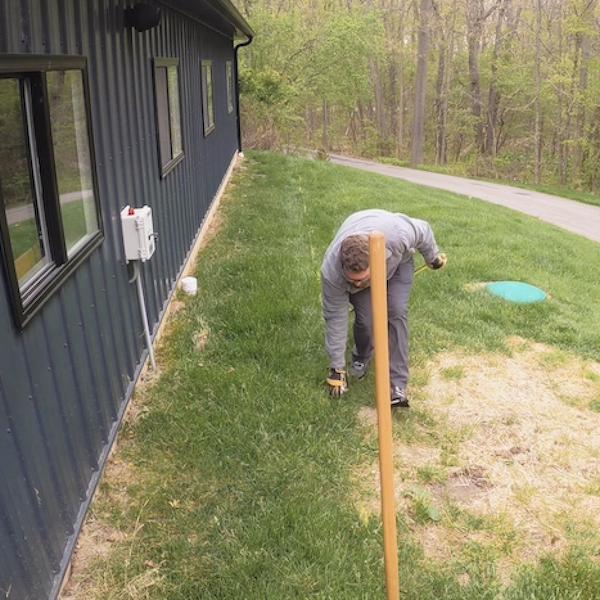 STEP 2: Cutting the Edge
I started by running my Ryobi 40V power head with edger attachment down that line to cut a straight line through the sod.
STEP 2: CUTTING THE EDGE CONTINUED
I then came back about 6″ inside that line and started removing the topsoil and grass using a spade shovel. After loosening up the sod and cut the sod in 2ft sections.
STEP 3: REMOVING THE LAWN
Use a string trimmer to scalp the lawn down as low as possible before covering with weed mat. This method will result with some grass popping back up after plantinG.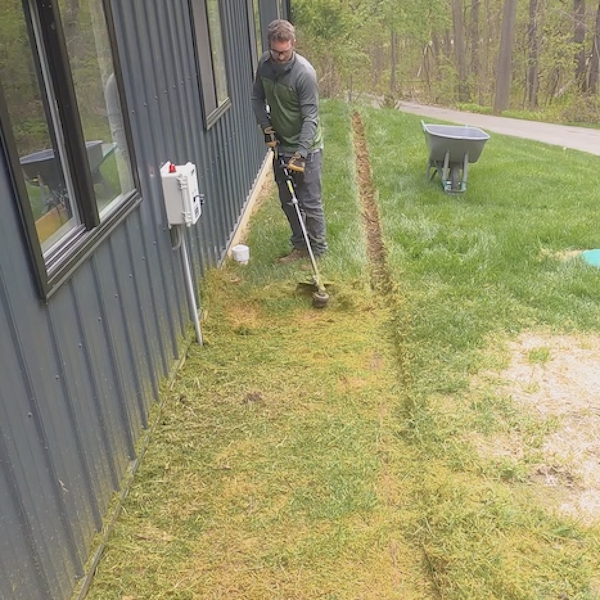 STEP 4: CREATING HOLES FOR SHRUBS
Dig out holes before laying out weed barrier to prevent any unwanted soil on top of the barrier. Use a 40V auger to make quick work of digging out the holes for the plants.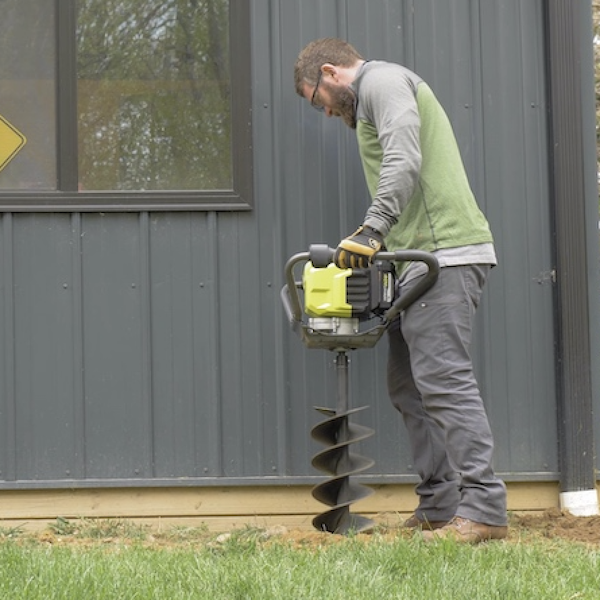 STEP 5: LAYING WEED BARRIER
This is essential to stop the grass from growing through. Staking the fabric with garden stakes will make sure it doesn't move when planting and laying mulch.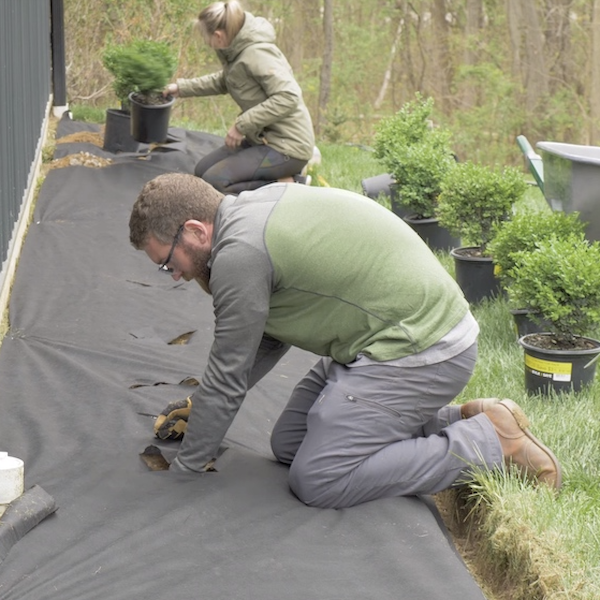 STEP 6: PLANTING FLOWERS
Locate and cut the holes with a utility knife for the plants. The holes should be a little bigger than the plants container. Add a little starter fertilizer to the bottom.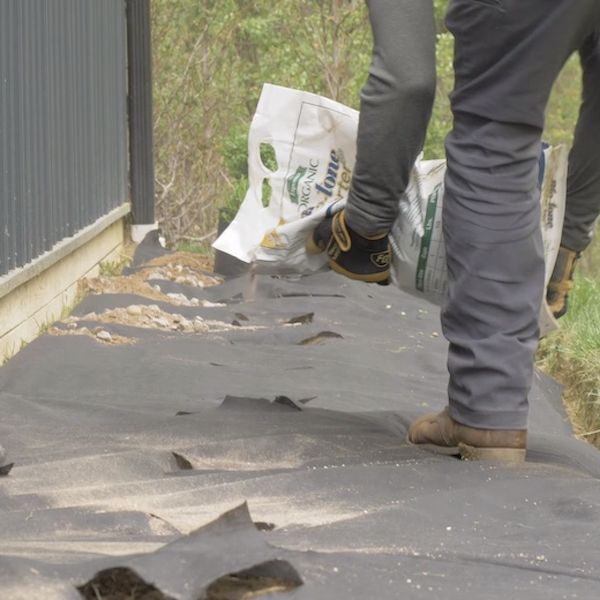 STEP 7: MULCHING
If you are buying in bulk, a wheelbarrow and a pitchfork are a must. If you are buy bags that will make transporting a lot easier.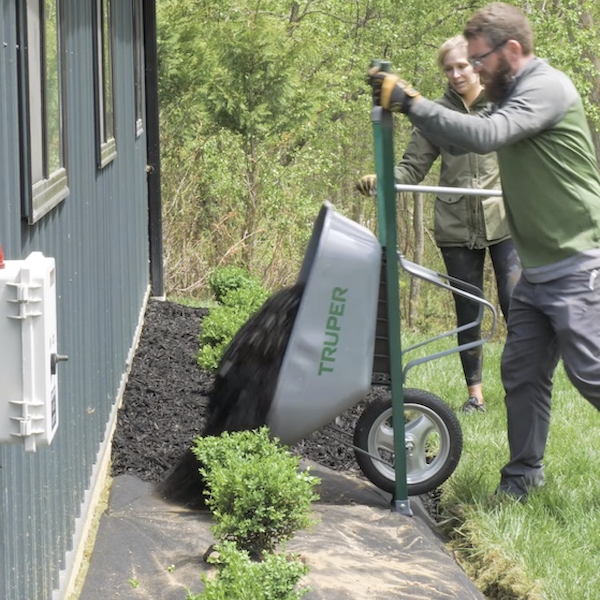 STEP 8: PLANTING ANNUALS
Plant smaller plants with a drill and garden auger attachment.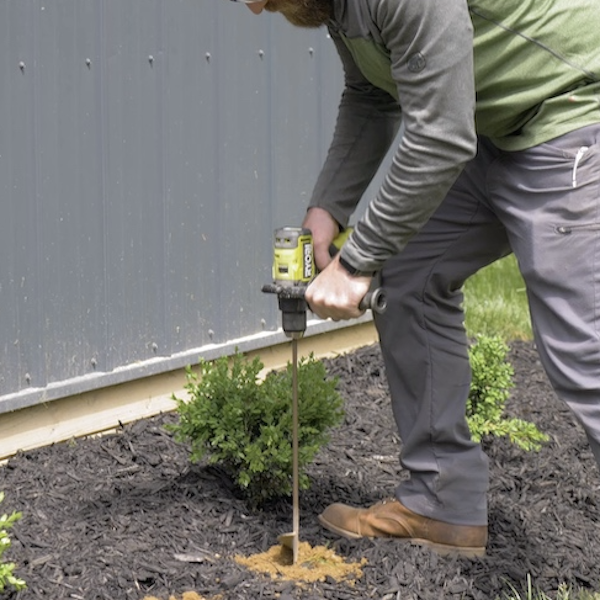 STEP 9: MAINTAINING THE PERFECT EDGE
Cut back any grass that is hanging over your new garden bed. With the trench and mulch, it won't grow into the bed, but it may hang over and not give you that crisp line.