Steps
STEP 1
Apply stain to the dowel.
Materials
Wood Stain, Square Dowel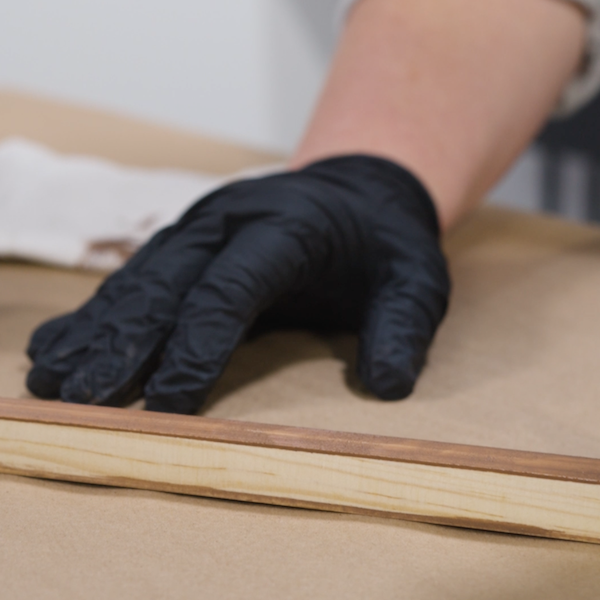 STEP 2
Use a stapler to attach a ribbon to the dowel for the floral decoration to hang from.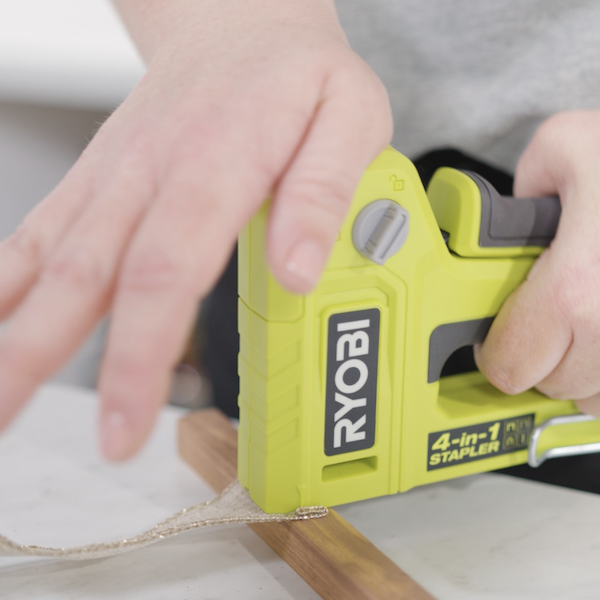 STEP 3
Cut streamers to size. Apply paint accent colors to the paper as desired to create paper flowers.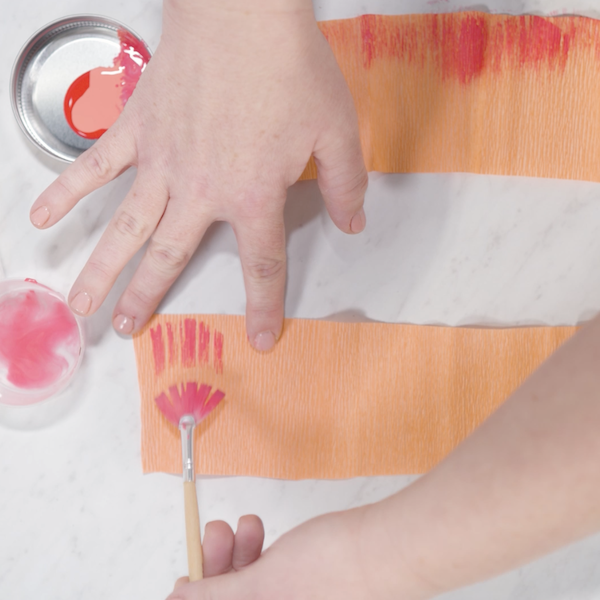 STEP 4
Cut additional pieces of streamer for the flower stem and the inner part of the flower.
STEP 5
Use hot glue to carefully assemble the flowers. Make as many flowers as desired. 16 flowers are used in the pictured floral hanging decoration.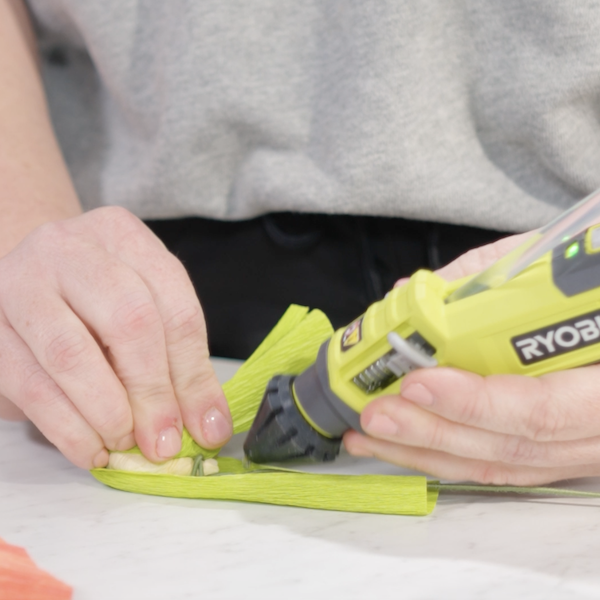 STEP 6
Attach clear, thin, fishing line to the end of each flower. Attach multiple flowers to each line, then attach each line to the dowel using hot glue.