Steps
STEP 1
Carve a divot into a piece of wood deep enough to hold a metal hoop.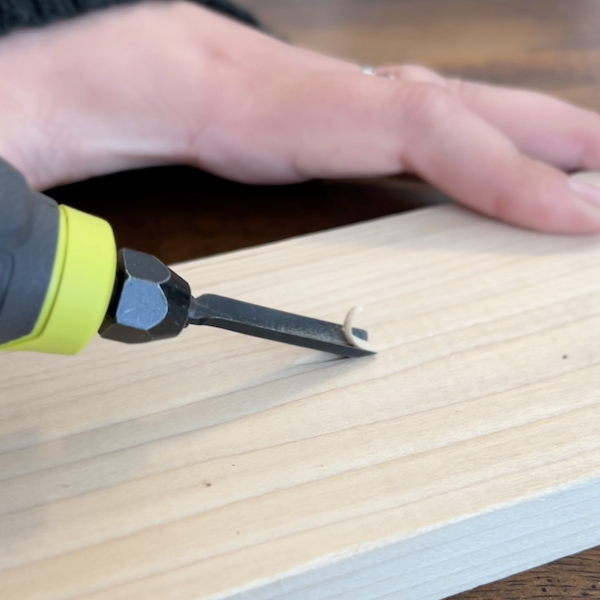 STEP 2
Use a cone shaped accessory to refine the groove made in the previous step.
STEP 3
Engrave a heart shape onto the side of the wood piece.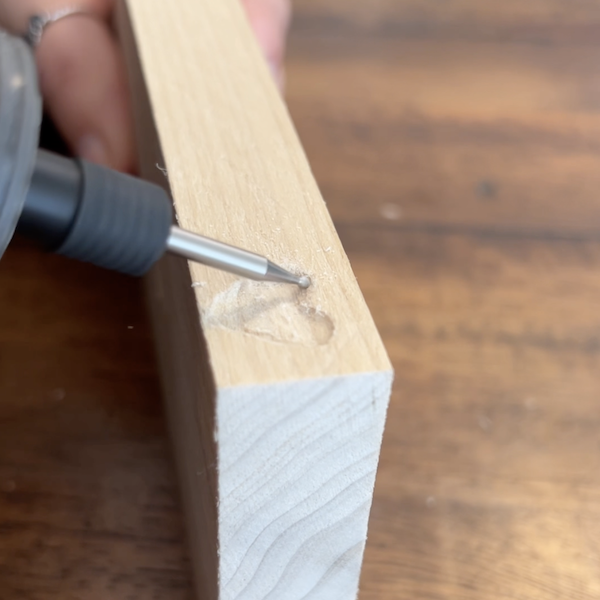 STEP 4
Apply hot glue to the groove where the metal hoop will go.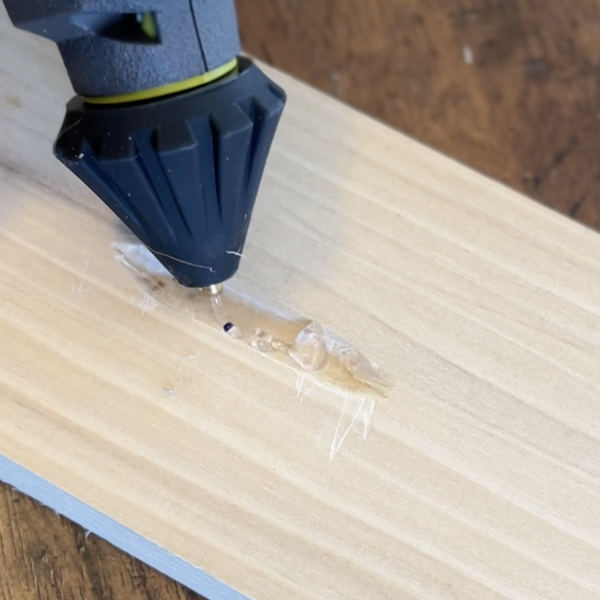 STEP 5
Press the metal hoop into the hot glue.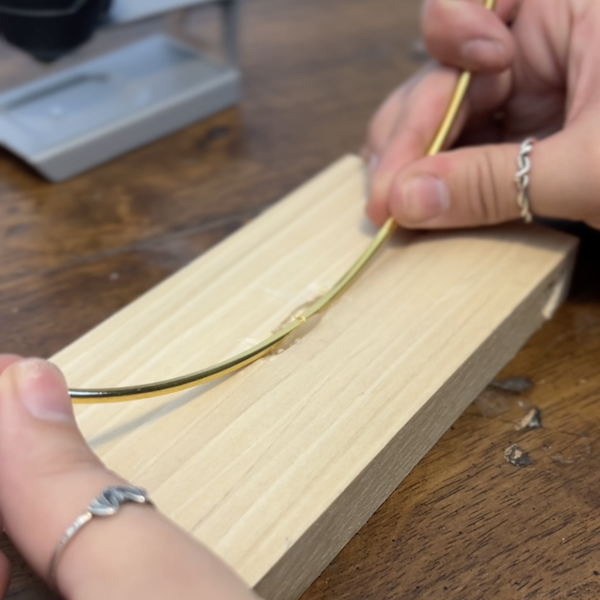 STEP 6
Wrap twine around the middle of the hoop using hot glue.
STEP 7
Thread dried flowers in between the rows of twine.