Steps
STEP 1
Measure out where the middle is on the tile on both the horizontal and vertical using the tape measure and a pencil. Tape down letters with the tracing paper onto the tiles. Trace on top of the letters with a pencil and peel off the paper.
Tools
Tape Measure, Pencil
Materials
Tracing Paper, Slate Coasters
STEP 2
Insert the ball engraving burr into the 18V ONE + precision craft rotary tool. Set speed to low for control, then carefully engrave all of the letters into the tiles.
Tools
Ball Engraving Burr, Rotary Tool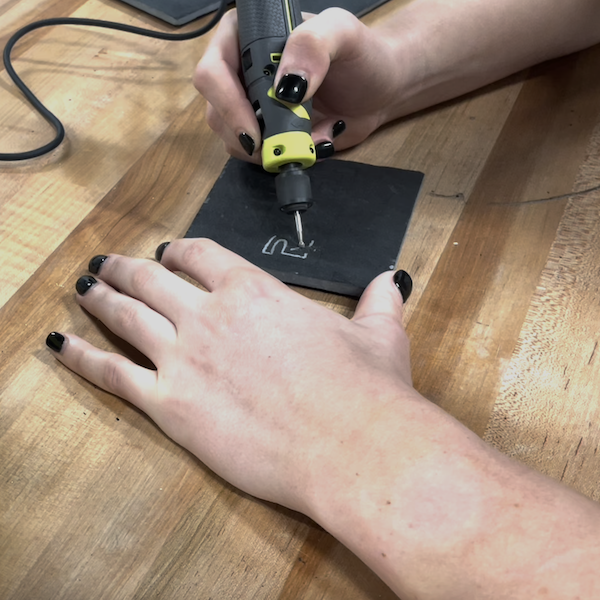 STEP 3
Use the power cutter to cut a piece of twine. Stack the tiles, then cross the twine under them, using the 18V ONE + glue gun to secure to the bottom. Flip them over, then tie a bow at the top and add a dot of glue to secure.
Tools
Power Cutter, Glue Gun
Materials
Slate Coasters, Twine