Steps
STEP 1
Use the painters tape to tape all around the pot, excluding the top rim. Spray paint the top rim and allow at least an hour to dry. Apply multiple coats as needed.
Materials
Painter's Tape, Spray Paint, Clay Pot
STEP 2
Place cut out words with the tracing paper on top of the rim and trace out the letters.
Materials
Tracing Paper, Pencil, Clay Pot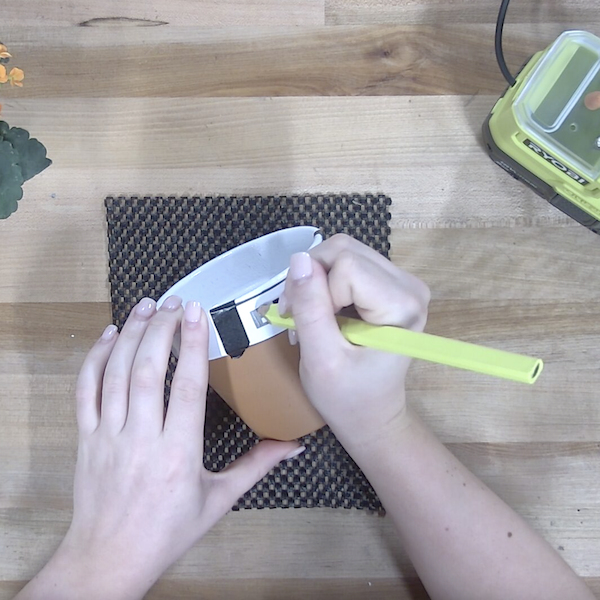 STEP 3
Use the Diamond Tip Engraving Burr to engrave all of the letters onto the pot.
Tools
Rotary Tool, Diamond Tip Engraving Burr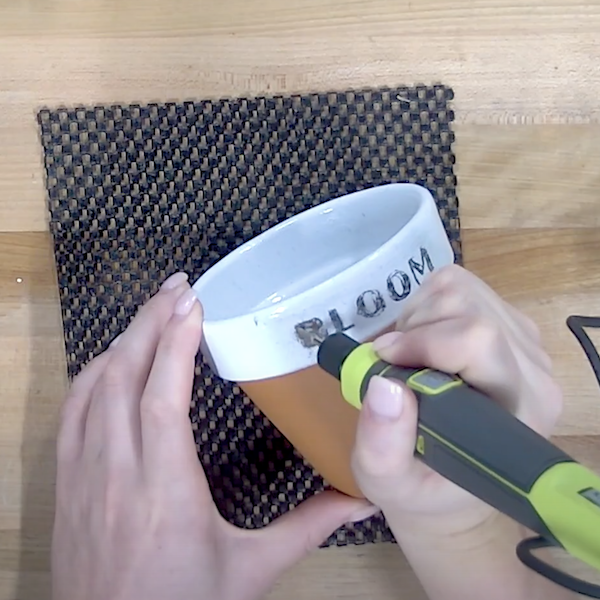 STEP 4
Fill the pot with a few handfuls of garden soil. Plant the plant in the pot, adding more garden soil around the top.
Materials
Clay Pot, Garden Soil, Plant