Steps
STEP 1
Use leather bag pattern to map out pieces to be cutout on a piece of leather.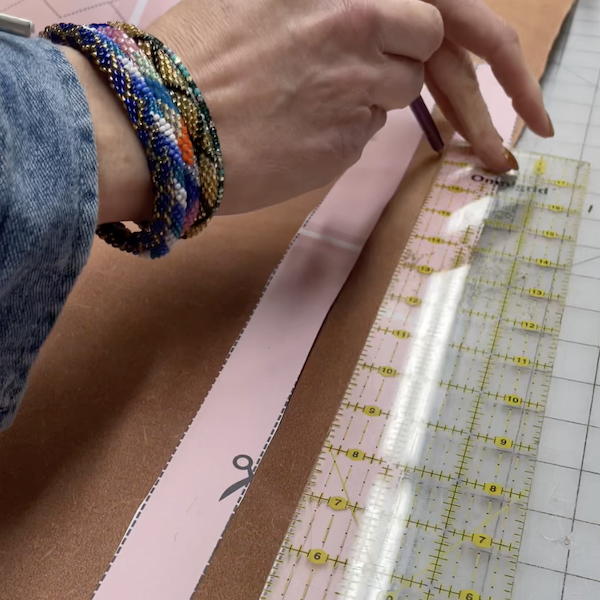 STEP 2
Cut each of the pieces of leather traced in the previous step.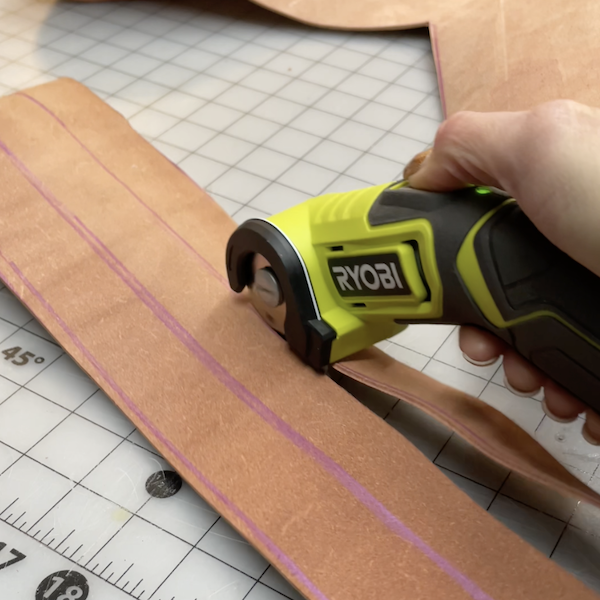 STEP 3
Carve an outline along the pieces where the purse seams will go.
STEP 4
Further refine the seam lines with an engraving burr.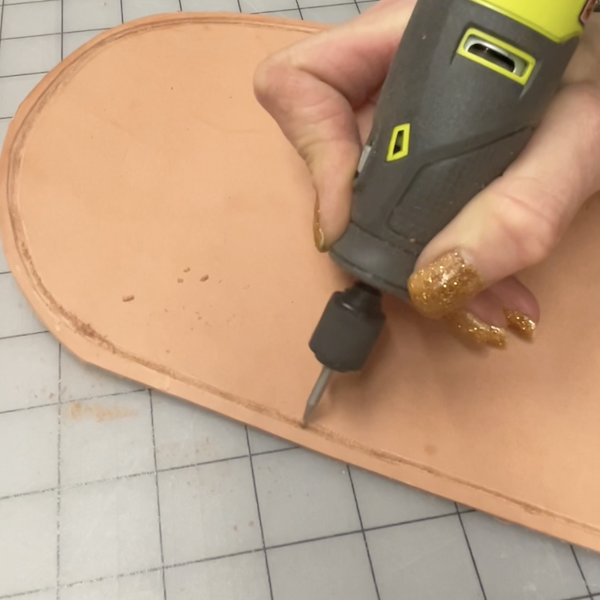 STEP 5
Use a leather tool to refine the edges of the heart shaped piece.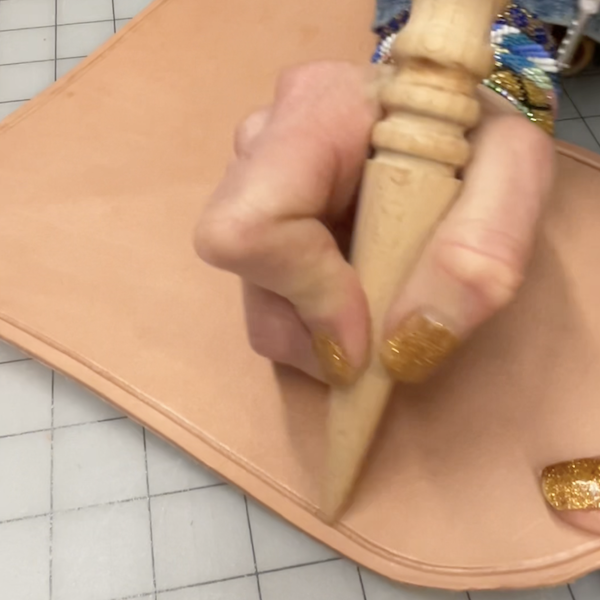 STEP 6
Start engraving desired design into the purse.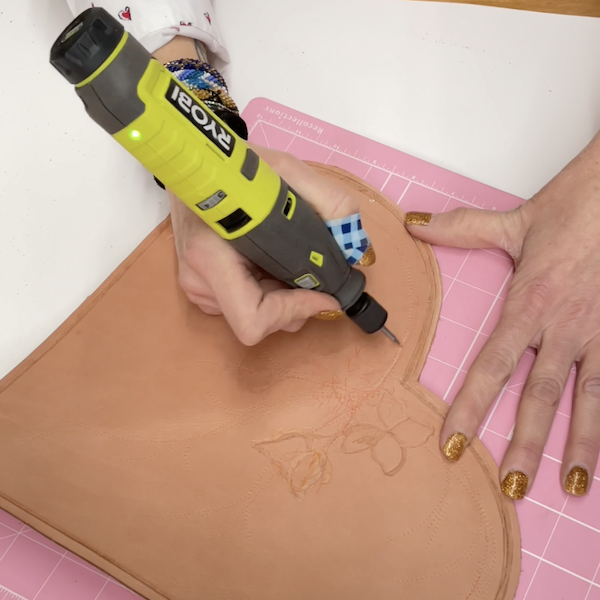 STEP 7
Finish engraving the design onto the bag.
STEP 8
Add even holes along the seam line created in steps 3 and 4.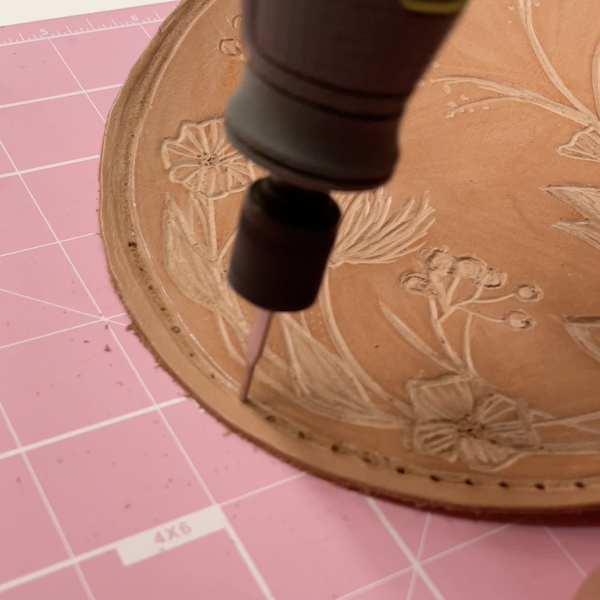 STEP 9
Use a needle and thread to sew the pieces of leather together.