Steps
STEP 1
Gather materials for the bunnies, including wooden bunnies, letter stencils, tracing paper, paint, and ribbon.
STEP 2
Apply paint to the wooden bunnies and allow it to dry. Cut out the stencils and attach them to the tracing paper.
STEP 3
Trace the word template onto the bunny.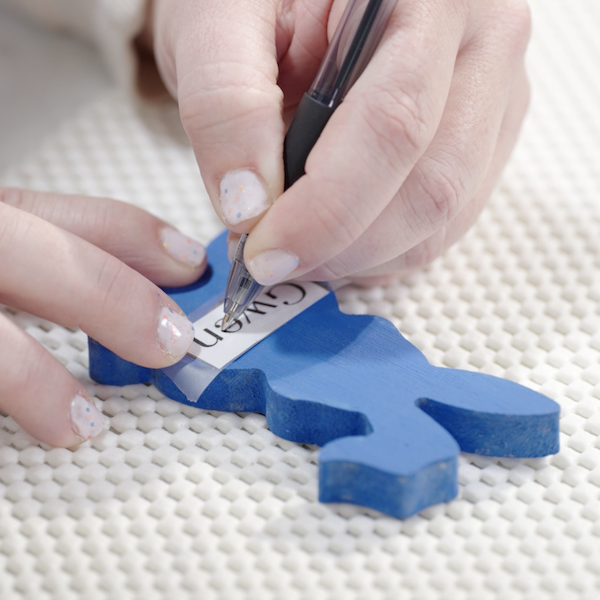 STEP 4
Engrave the letters into the bunny.
Tools
Precision Craft Rotary Tool
STEP 5
Attach a ribbon around the bunny's neck and secure with a dot of glue.