Steps
STEP 1
Apply a coat of stain or paint to the wooden ornaments.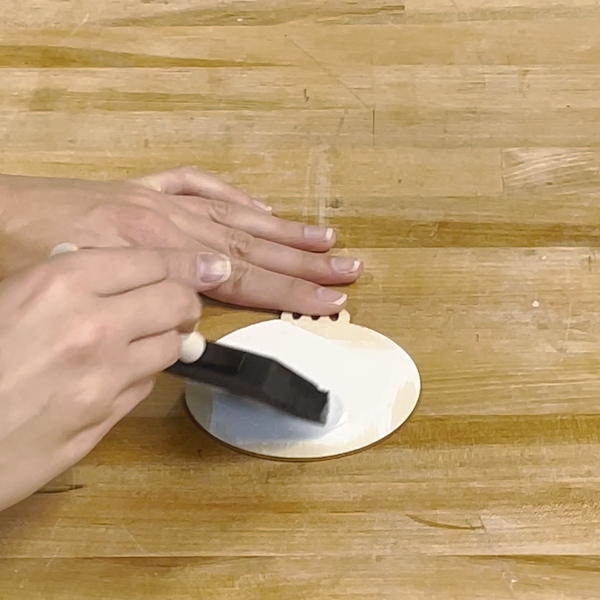 STEP 2
Place a stencil in the center of the ornament and trace.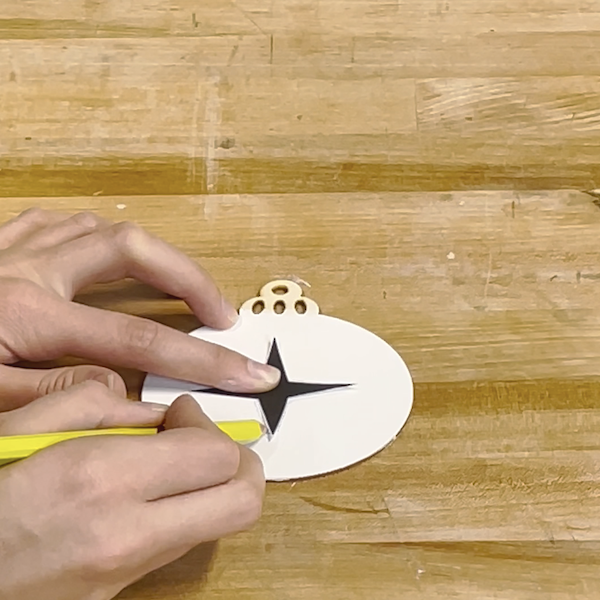 STEP 3
Engrave the design with the Ball Engraving Burr.
STEP 4
Attach a piece of twine through the hole in the top of the ornament. Make a loop and knot at the top for the ornament to hang on.