Steps
STEP 1
Cut melamine to size for the mold using the ¾" copper pipe as a guide.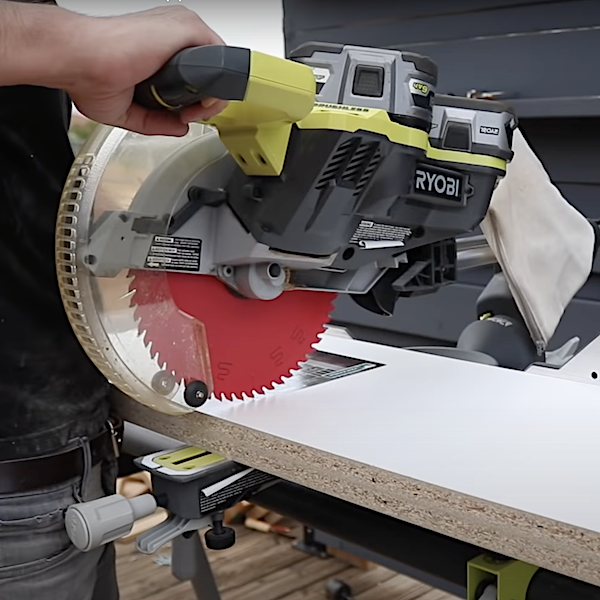 STEP 2
Start to create the mold for the concrete using a rafting square to line up where the pieces of pipe will line up.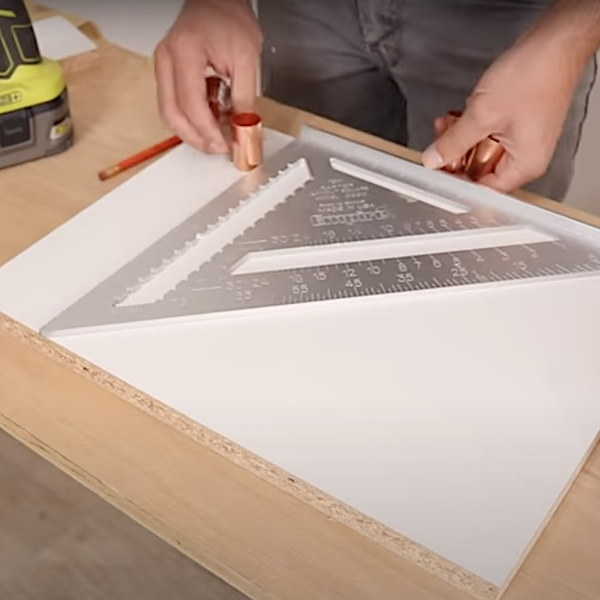 STEP 3
Attach the pieces of copper pipe to the mold using hot glue. Build the rest of the cement mold using hot glue, then black silicone to seal the edges. Use a fondant tool to refine the edges, then peel off excess silicone once the silicone is dry.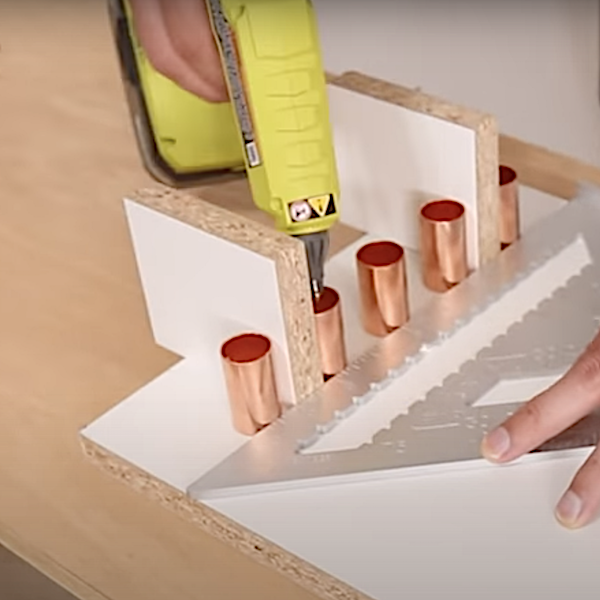 STEP 4
Mix cement, then fill the mold with cement till it is flush with the top. Make sure to vibrate the concrete and push it down into the corners while adding the concrete in. Let the concrete cure for 48 hrs, then break away the mold using a knife.
STEP 5
Remove the copper pipe pieces that were holding the couplers using a hammer and screwdriver.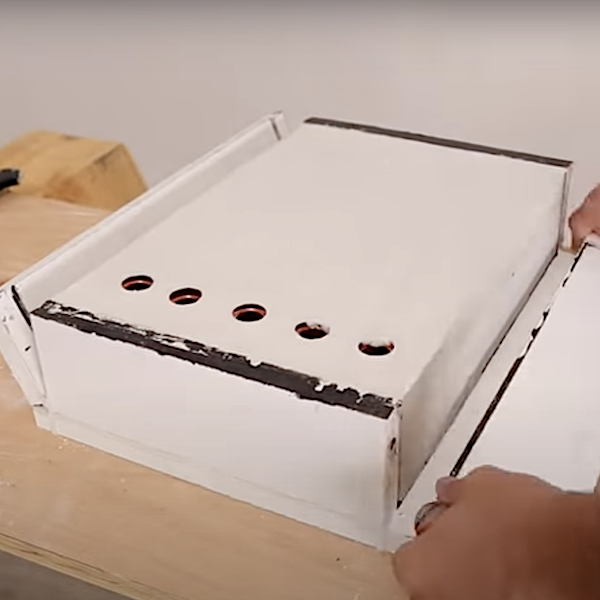 STEP 6
Cut the ¾" copper pipe to size, then clean the pipes with steel wool.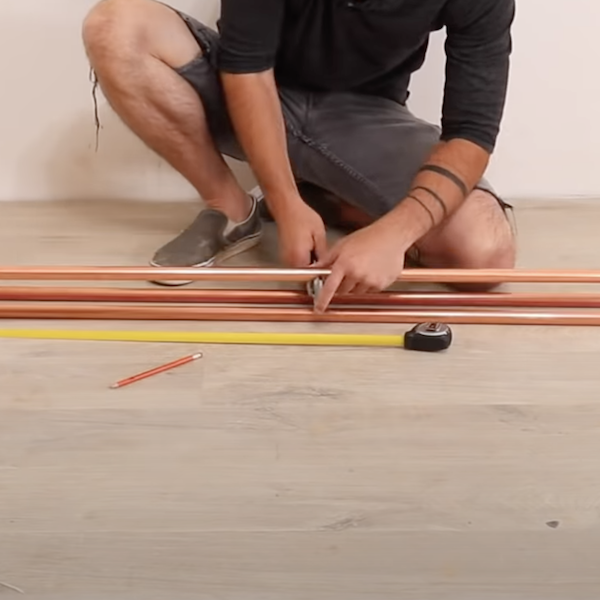 STEP 7
Insert the pipes inside the holes in the concrete pieces, using a mallet to get the pipes in place if needed.