Steps
STEP 1
Select a design template for each mason jar. Cut to size and place inside the jar.
Materials
Glass mason jars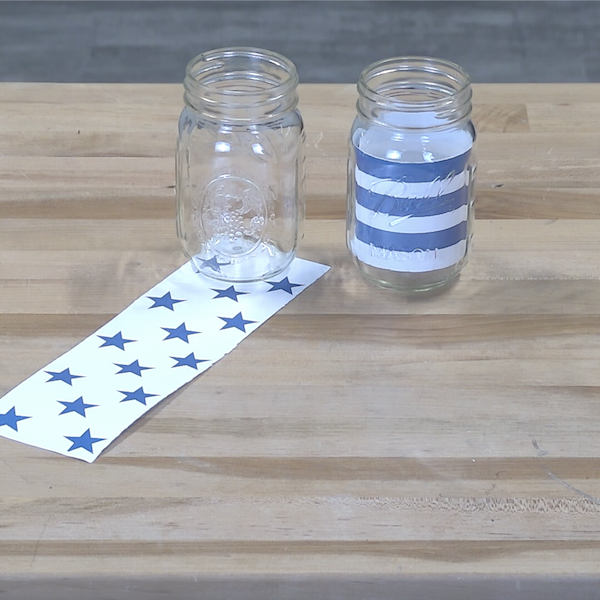 Step 2
Use the glue gun to apply hot glue according to the outline of the template onto the mason jar.
Materials
Glass Mason Jar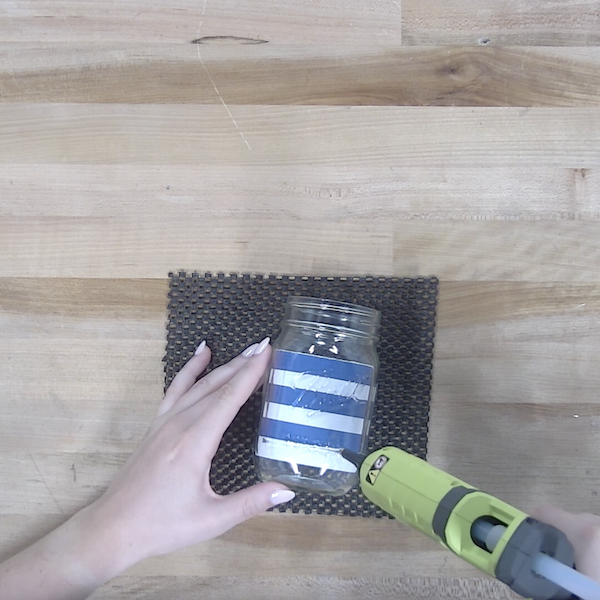 STEP 3
Add some water to the paint to reduce the opacity. Apply the paint between the glue lines on the mason jar and allow for time to dry. Use multiple coats of paint as needed.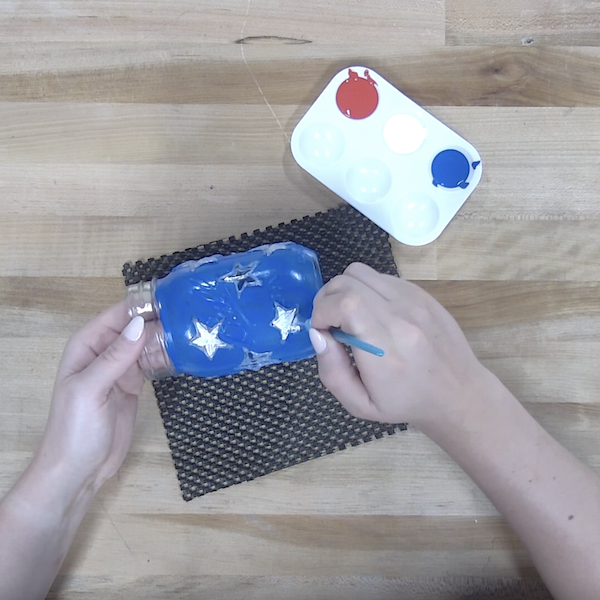 STEP 4
Use a 1/8" standard point rotary bit to drill a hole on each side of the jar lid.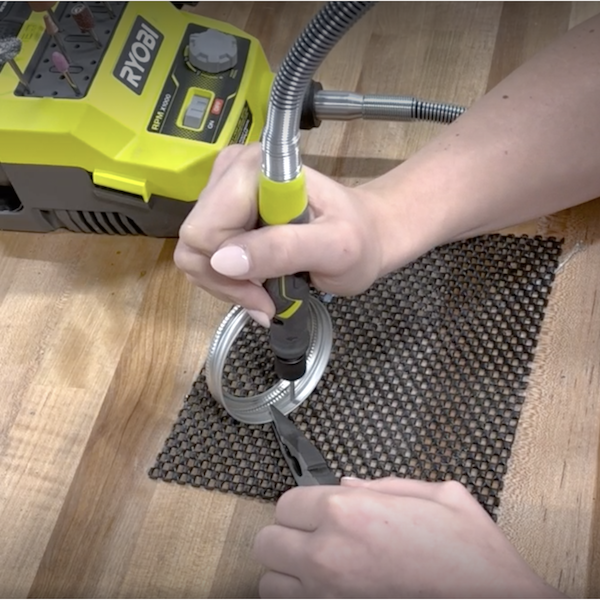 STEP 5
Attach each side of the chain to the jar lid by threading each clip through the holes made in the previous step.
Materials
Glass mason jar
STEP 6
Place a tealight candle in the middle of the jar.
Materials
Tealight candle