Steps
STEP 1
Cut three 8"x18" pieces out of the ¾" plywood.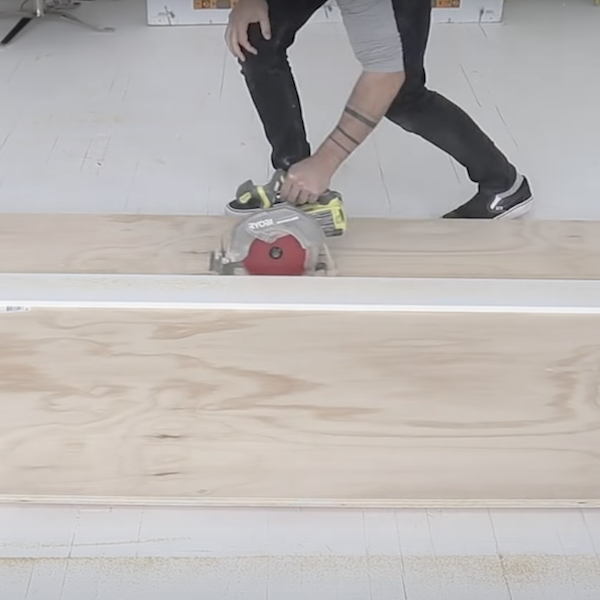 STEP 2
Draw a diagonal line down the middle of all three pieces, then cut using the circular saw.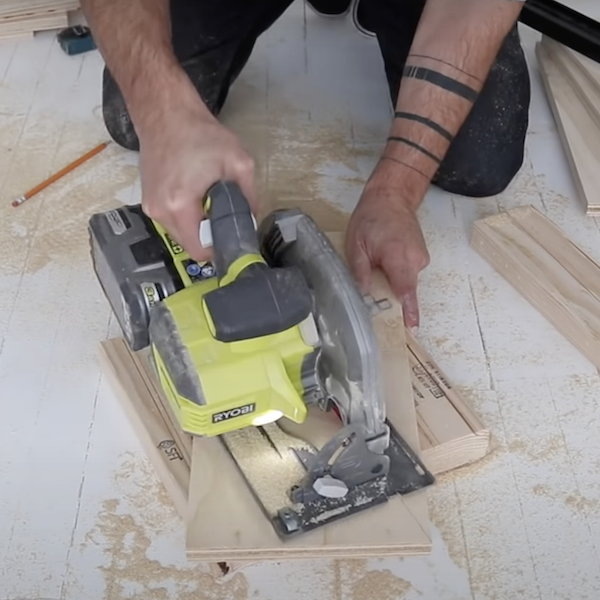 STEP 3
Glue two of the triangles together and allow time for the glue to cure.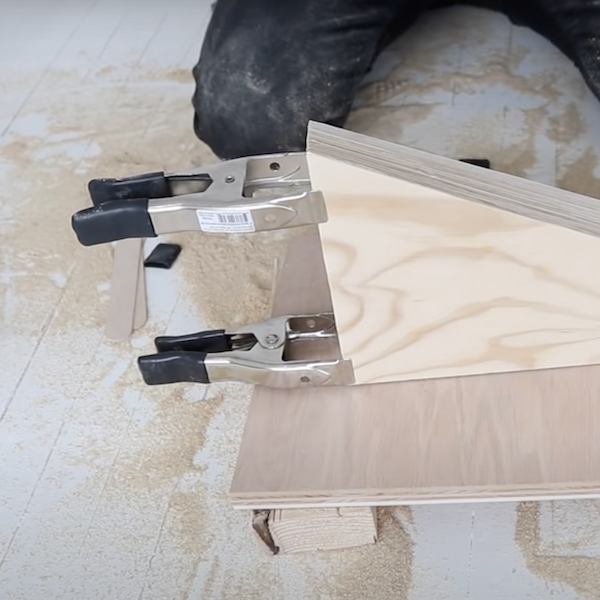 STEP 4
Use two 32"x96" plywood pieces glued together to create the base. Screw the two pieces together at multiple points to keep the pieces attached. Create an additional layer of plywood only around the frame of the base for extra support.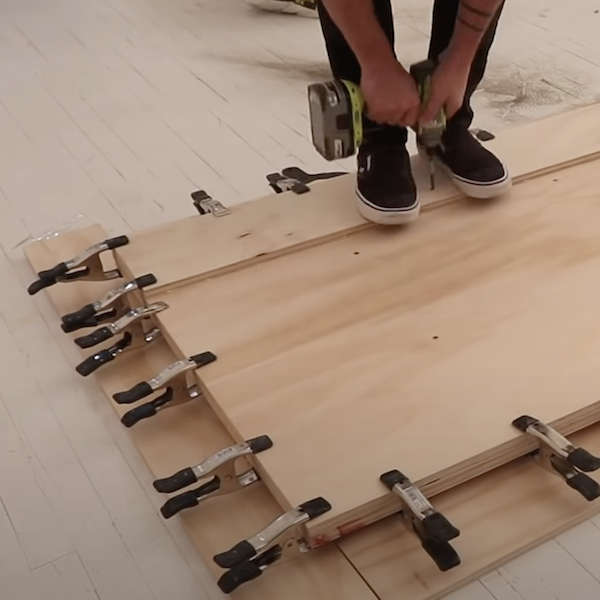 STEP 5
Attach the hairpin legs to the base, with one leg in each corner.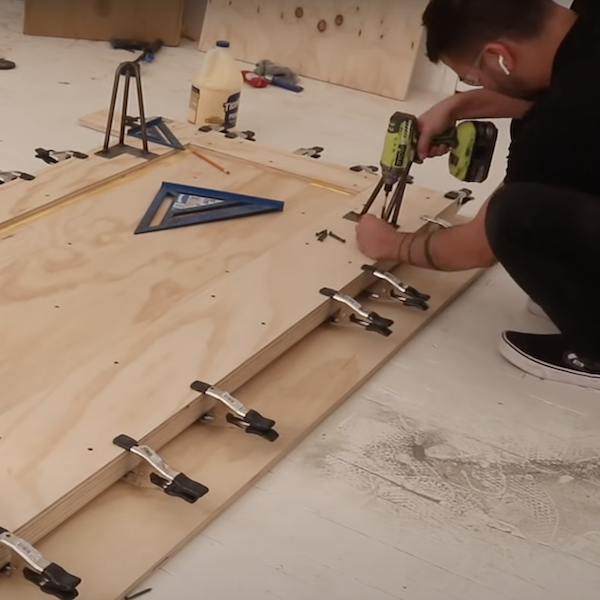 STEP 6
Sand the edges of the base piece to smooth it out.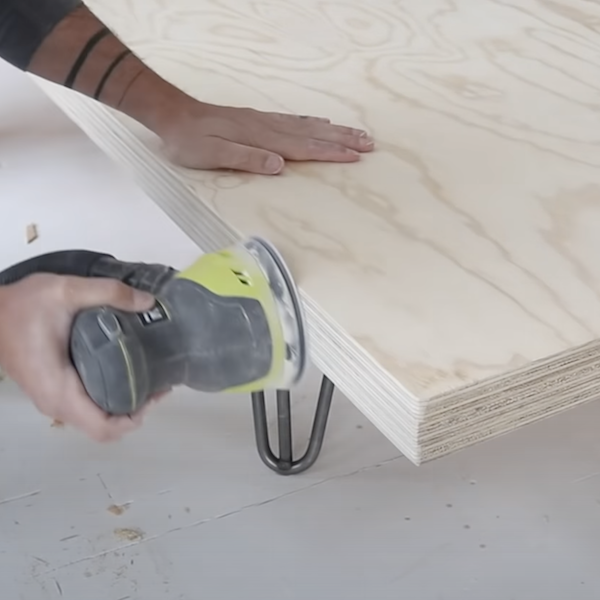 STEP 7
Use the triangular supports as a guide for the angle to cut the back rest piece at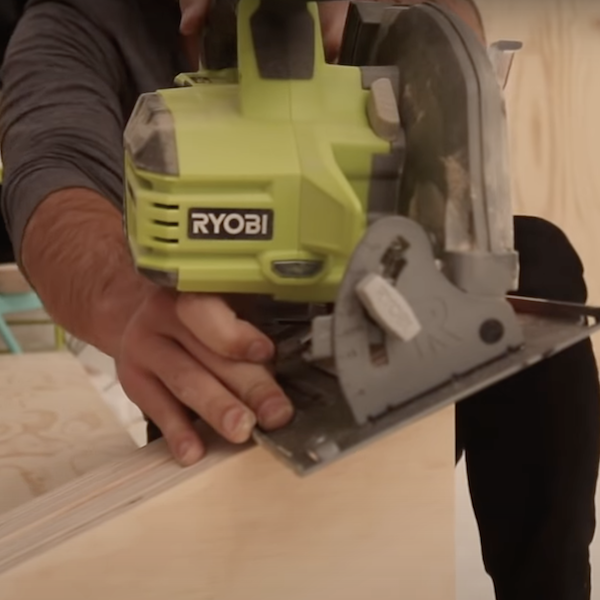 STEP 8
Cut the back rest piece to size using the adjusted angle from the previous step.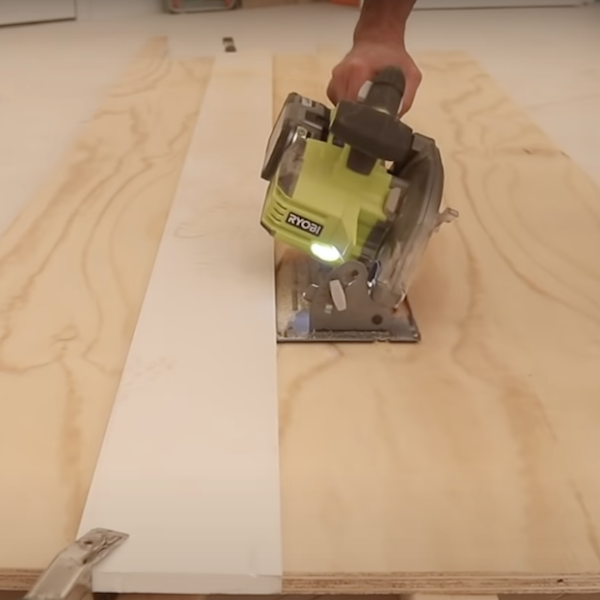 STEP 9
Coat the base piece with polyurethane to seal.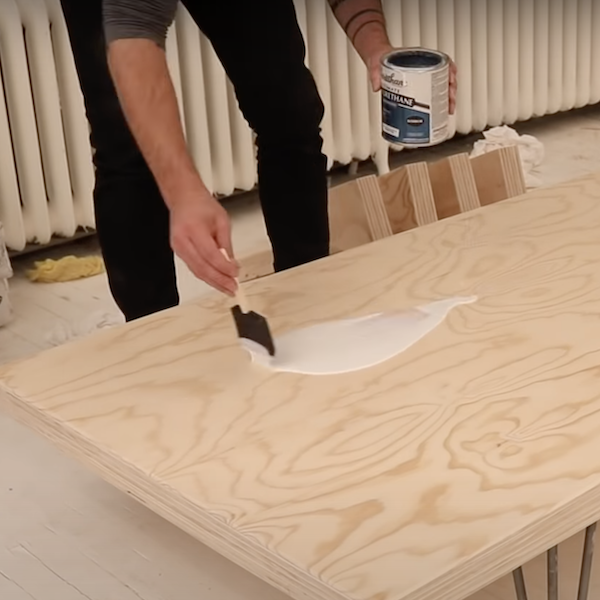 STEP 10
Attach the triangular supports to the back rest, then attach the backrest into the base piece using wood screws.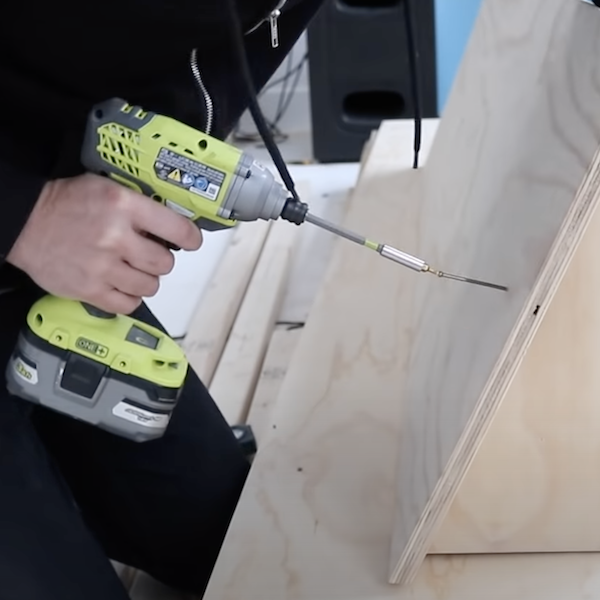 STEP 11
Attach pieces of leather to cushion pads using grommets and cord. Cut holes in the leather to attach the grommets and a hammer to secure them into place.