Steps
STEP 1
Place the circular piece of wood on top of the tire, then drill holes through both the wood and the tire. Use screws to attach the wood to the tire where the holes were drilled.
Materials
Circular Plywood, Car Tire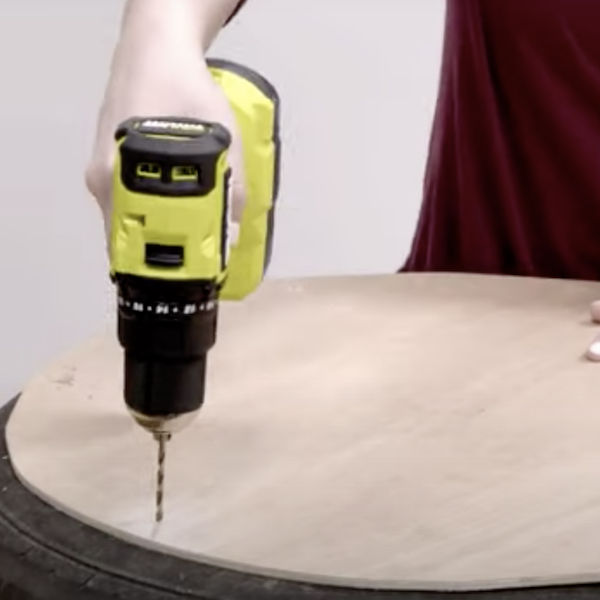 STEP 2
Attach the rope to the center of the wood using hot glue.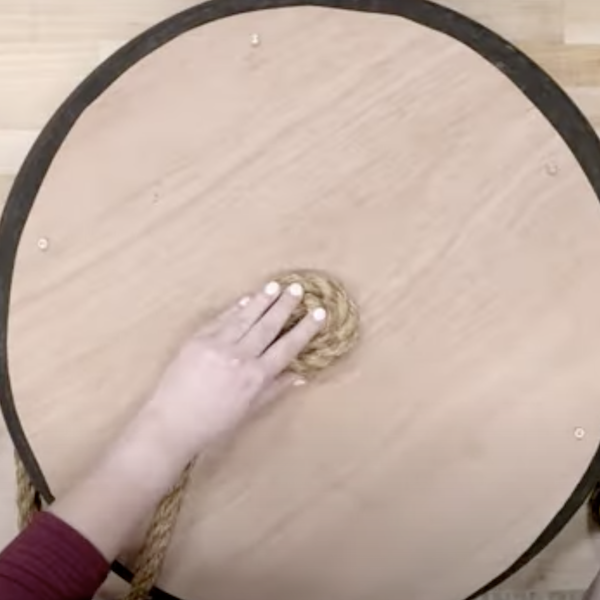 STEP 3
Continue wrapping the rope around the wood and the tire until fully covered. Glue down the end of the rope to secure the rope into place.