Steps
Step 1
Cut a 12' long 2x12 in half. You will need two pieces of 2x12 that are at least 6'-10' long for this project. I recommend buying a single 12' long 2x12 and having it cut at the store for you.
Step 2
Use the template to mark cuts. Download and print the template and glue it to one of the 2x12s. You will use this template as a cutting guide so try to make sure that the edges are glued down and won't flap when you are cutting.
Step 3
Cut the curves. Use a jigsaw to make the curved cuts. Make sure that your blade is both sharp and designed for wood.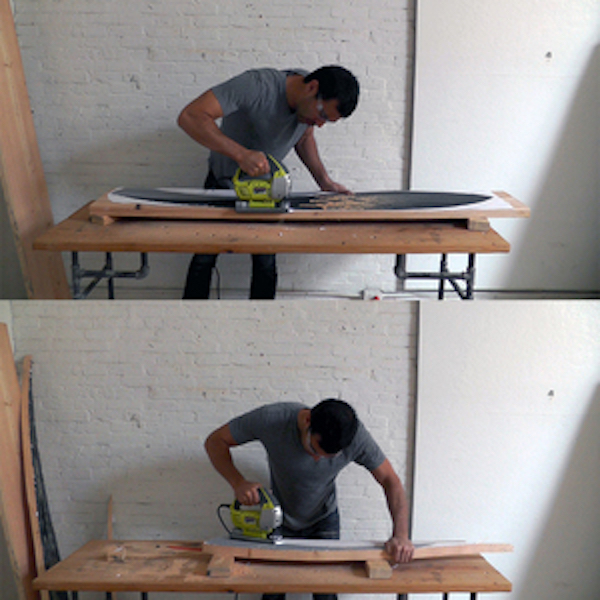 Step 4
Transfer the curve. Use the piece as a stencil for the second piece of wood. Simply put it on top of the uncut piece and trace around it with a pencil.
Step 5
Cut the second piece. The more accurate you are with the cut the less time you will have to spend sanding later.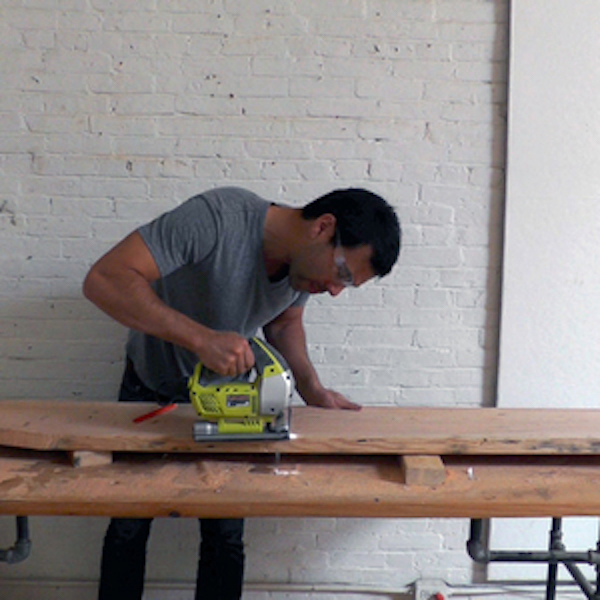 Step 6
Screw the pieces together. Using five or so 2 1/2" deck screws, screw the pieces together so that you can sand the edges of both at the same time.
Step 7
Sand and shape the runners. I used a belt sander with 50 grit belts. It is helpful to use a couple of L brackets to secure the pieces to a work surface. Once the runners have identical profiles, repeat with the two back pieces.
Step 8
Screw on the back. Use five 2 ½" deck screws to attach the back pieces to the runners. Cut some of the scrap pieces into braces that are 24" long and use L brackets to connect the two runners.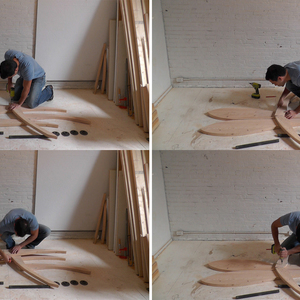 Step 9
Cut cross pieces. Cut the trim boars into 24" long pieces for the seat and 21" long pieces for the back.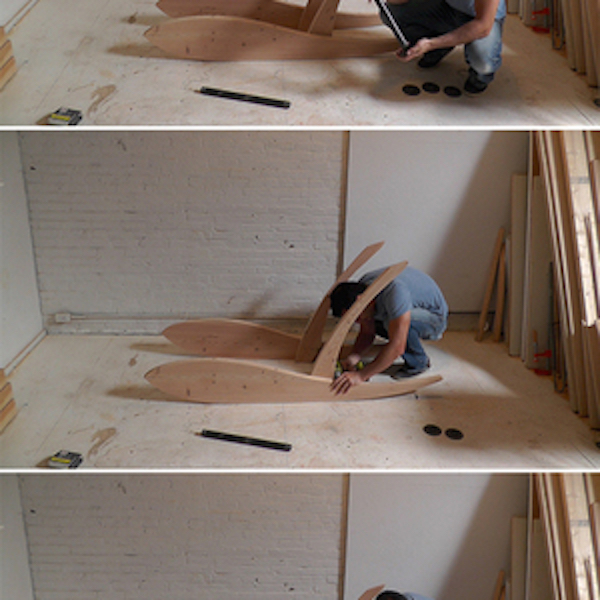 Step 10
Screw on the cross pieces. Drive one 1" screw on each end of the trim pieces and into the runners. If the trim boards split you will need to pre-drill the holes through them.
Step 11
Stain and seal. Finish with a light sanding before applying Danish oil. If you want to use the piece outside, also apply a water sealant.
Materials
Wood, Danish Oil