Steps
STEP 1
Remove crown molding on the bottom of the wall where the fireplace will go.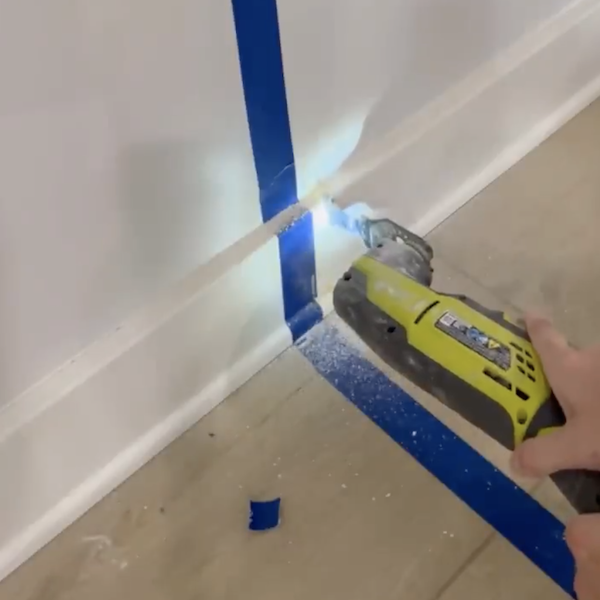 STEP 2
Cut 2x4's to size based on desired dimensions of fireplace and height of the ceiling.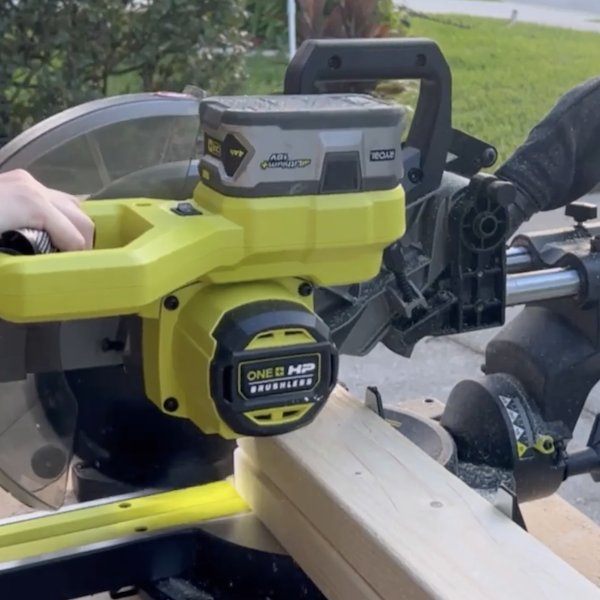 STEP 3
Create the frame of the fireplace using pocket holes and screws. Attach the frame to both the ceiling and the walls.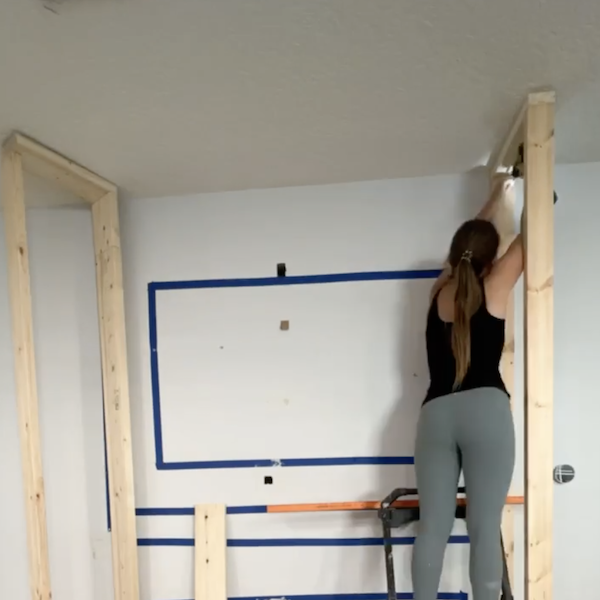 STEP 4
Create the frame where the fireplace will be attached into.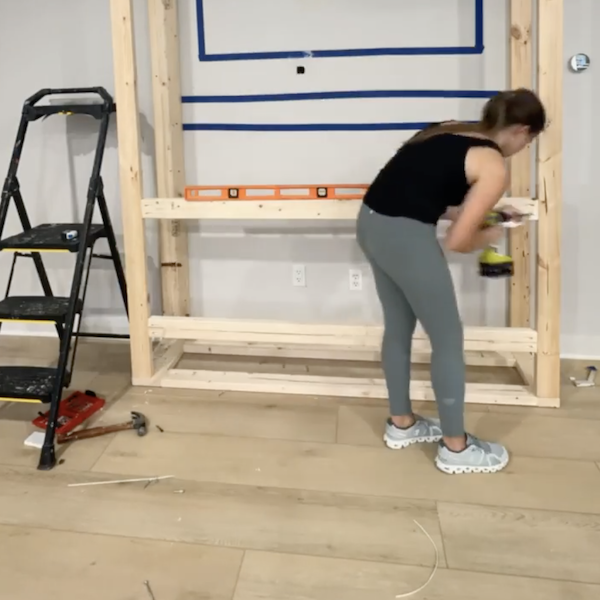 STEP 5
Create additional supports with the fireplace frame for attaching the fireplace and drywall.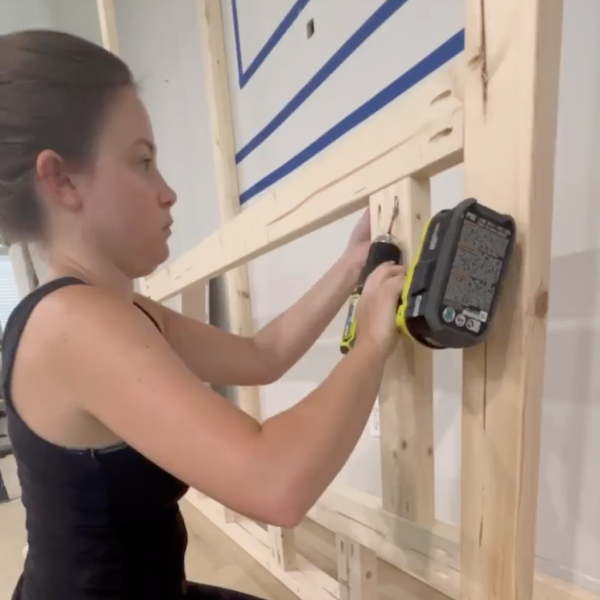 STEP 6
Attach drywall to the frame of the fireplace.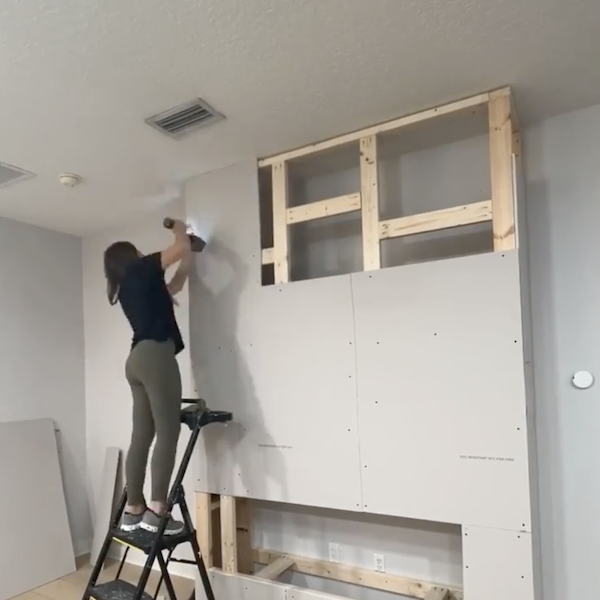 STEP 7
Seal the drywall, then apply roman clay to the fireplace and allow time to dry.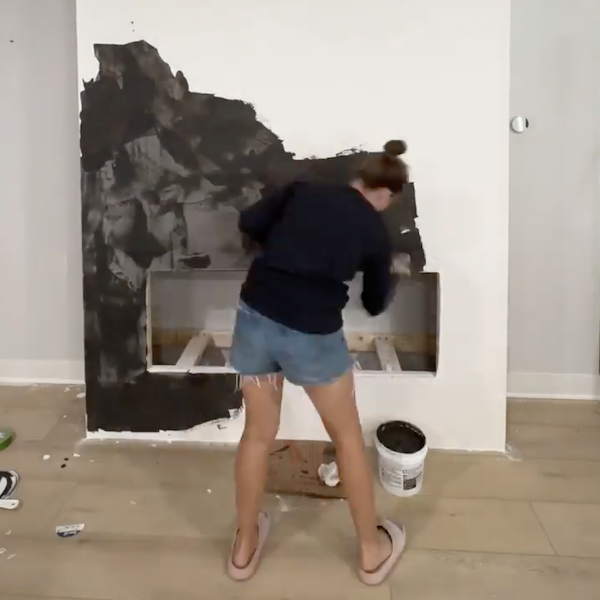 STEP 8
Attach fireplace piece into it's frame.