Steps
STEP 1
Mix concrete mix together in a large bowl.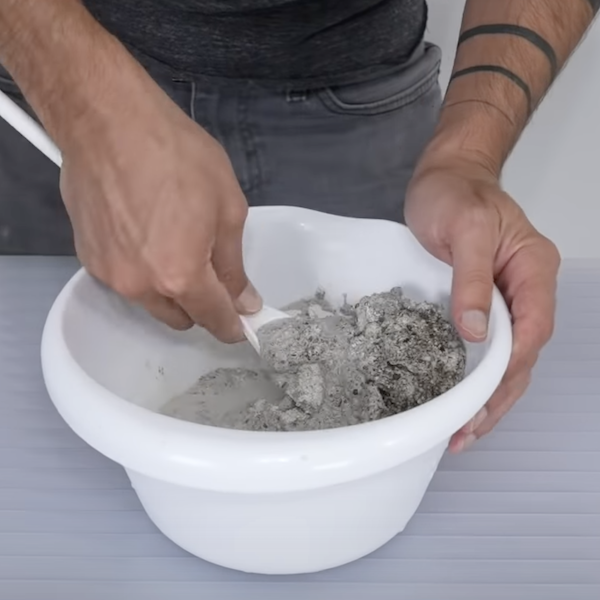 STEP 2
Pour a layer of concrete into the large glass bowl.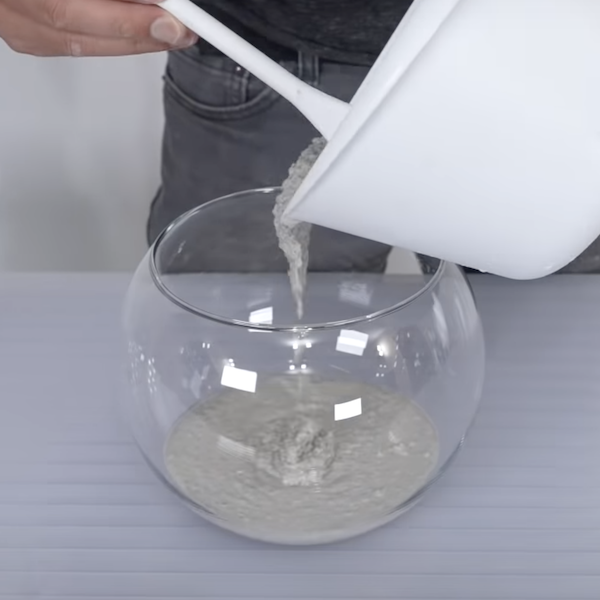 STEP 3
Pour a second layer of colored concrete into the glass bowl. Place the smaller bowl in the middle of the large bowl and press down.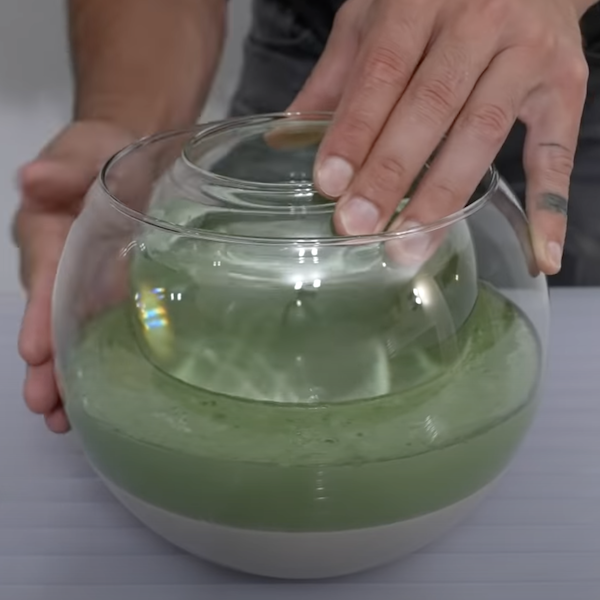 STEP 4
Mix resin together. Then pour a layer of resin on top of the two previously poured layers of concrete.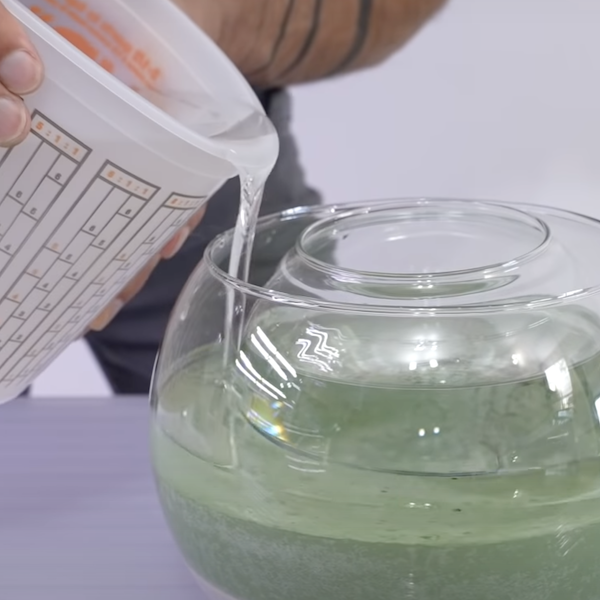 STEP 5
Pour a layer of concrete on top of the resin layer. Use a straw or a toothpick to adjust concrete as desired.
STEP 6
Allow the concrete and resin piece to dry. Once the piece is dry use a hammer and flathead screwdriver to pull the glass off of the piece.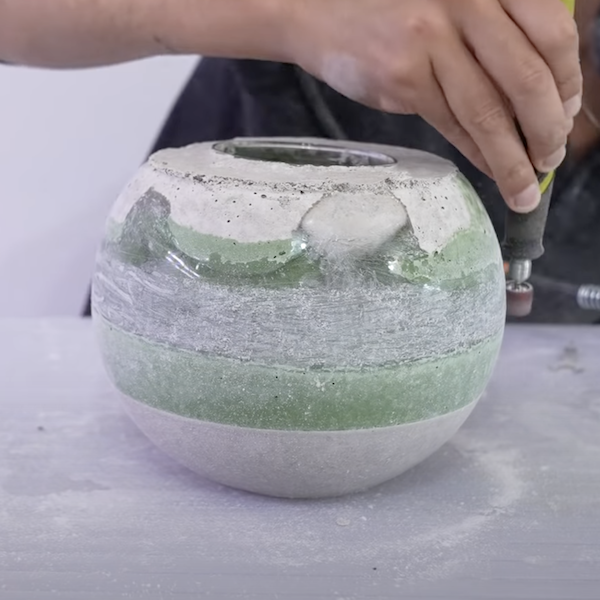 STEP 8
Grind the concrete piece to shape and smooth the edges.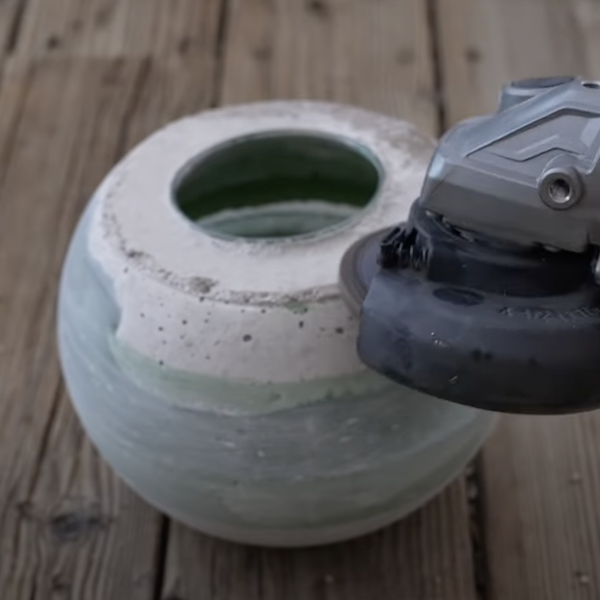 STEP 9
Smooth and polish the resin component on the piece.
Tools
Detail Polisher/Sander