Steps
STEP 1
Cut the legs. Cut the 48" dowel into three pieces 16" long each.
Materials
1 ¼" DIAMETER WOODEN DOWEL 48" Long
STEP 2
Drill holes in the legs. Drill ¼" diameter holes about one inch from one end of the dowels.
Tools
Drill, 1/4" Drill Bit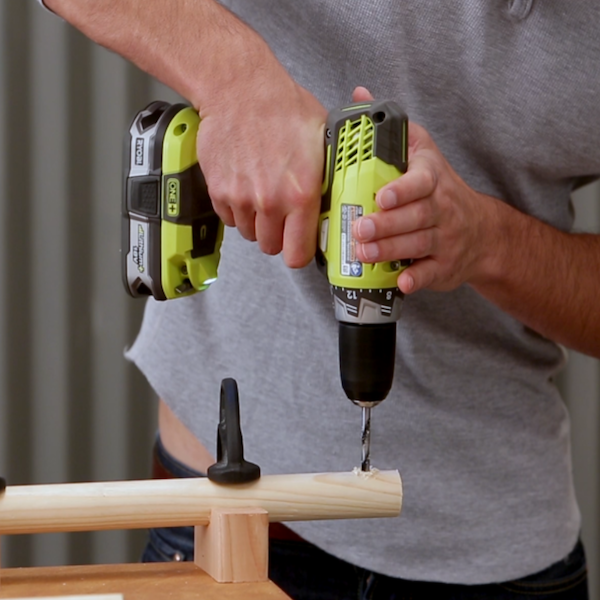 STEP 3
Insert wire. Insert the wire into the holes you just drilled and wire the 3 legs together. The wire keeps the legs from coming our of the concrete.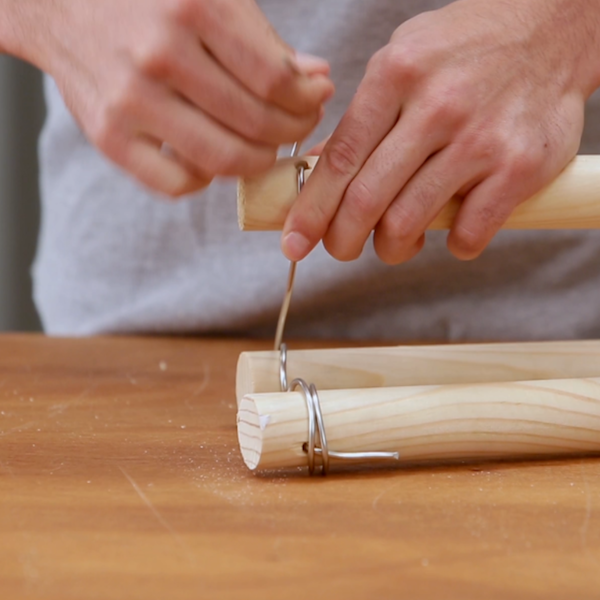 STEP 4
Put 3 inches of concrete mix in the bucket. Scooping 3 inches of concrete mix into the bucket. Add some water and start mixing. Thoroughly mix the concrete so that every grain of the mix is wet. The mix should be the consistency of cookie dough.
Materials
Quikrete 5000, Bucket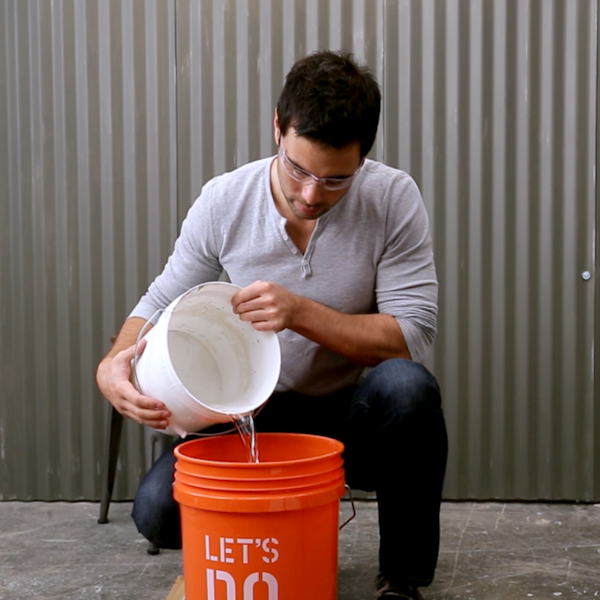 STEP 5
Shake out the bubbles. Place the legs. Once the concrete has settled, place the legs in the bucket. Stick the legs about 1 ½" past the surface of the concrete and let them rest against the sides of the bucket.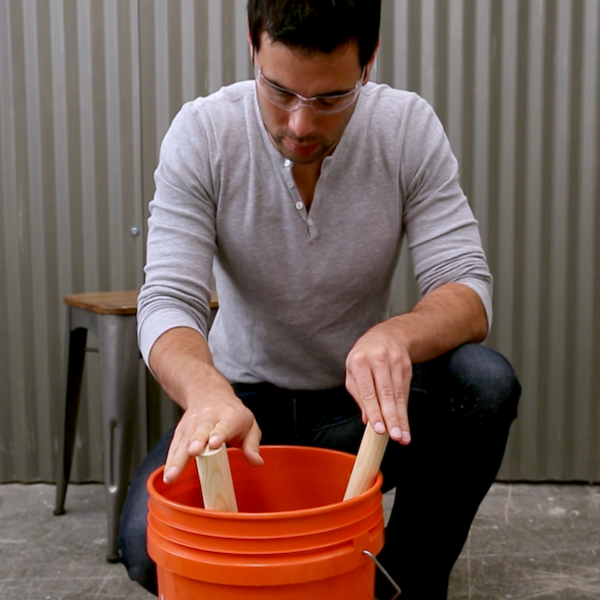 STEP 6
Wait 12 hours. Once the concrete has cured for at least 12 hours you can trim the legs with the Multi Tool. Just cut the legs using the edge of the bucket as a guide. You can also use the multi tool to sand the legs.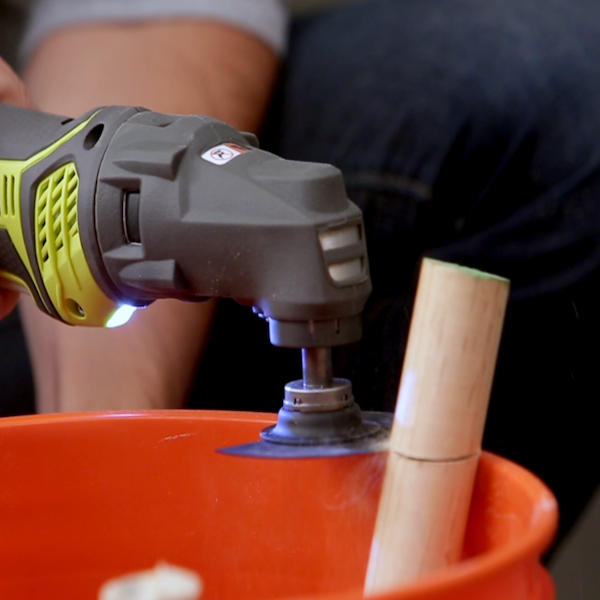 STEP 7
Remove the stool from the bucket. Bend the sides of the bucket outwards a few times in each direction to loosen the concrete; then pull the stool out by the legs.
STEP 8
Sand the edges. The concrete has not yet fully hardened and is pretty easy to work with. 120 grit sand paper can be used to smooth the edges.