Steps
STEP 1
Drill (4) 3/8" Holes into the boulder.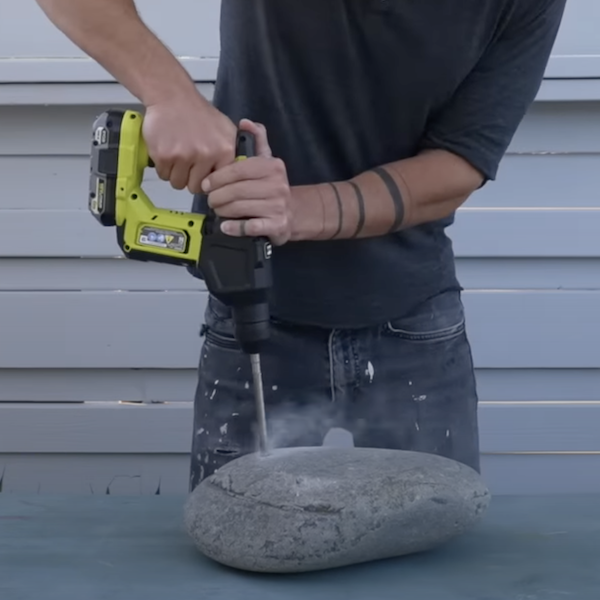 STEP 2
Cut (4) 3/8" steel rod with a metal cutting wheel.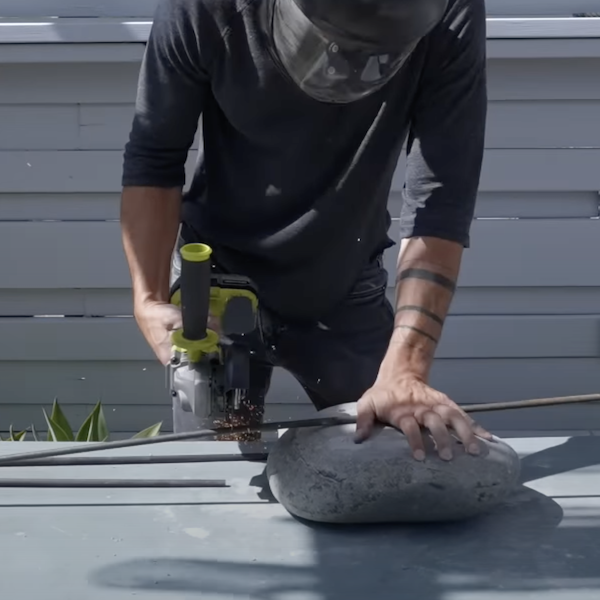 STEP 3
Slightly taper the ends to fit into the drilled holes.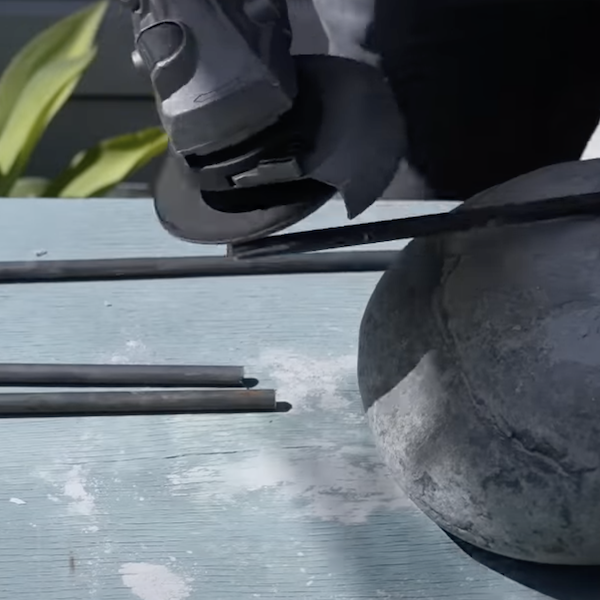 STEP 4
Use anchoring epoxy to secure the steel rods into place.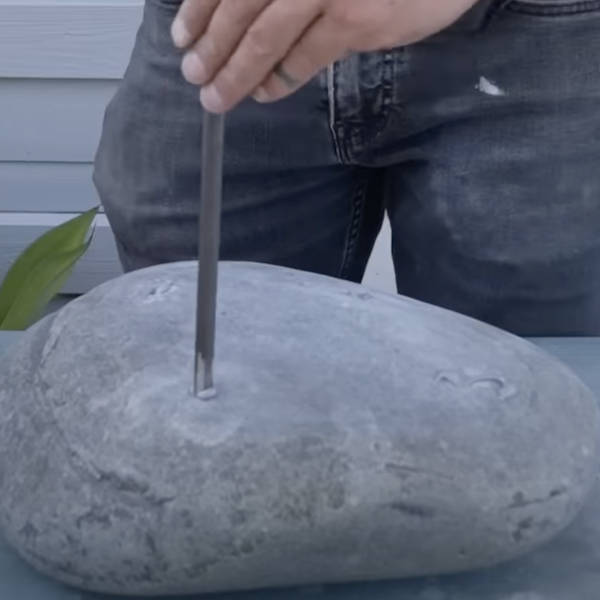 STEP 5
Shape the steel bars into legs and trim as needed. Once the legs are shaped as desired, flip the stool over so the seat is upright. Pull the legs out as needed until the stool is level.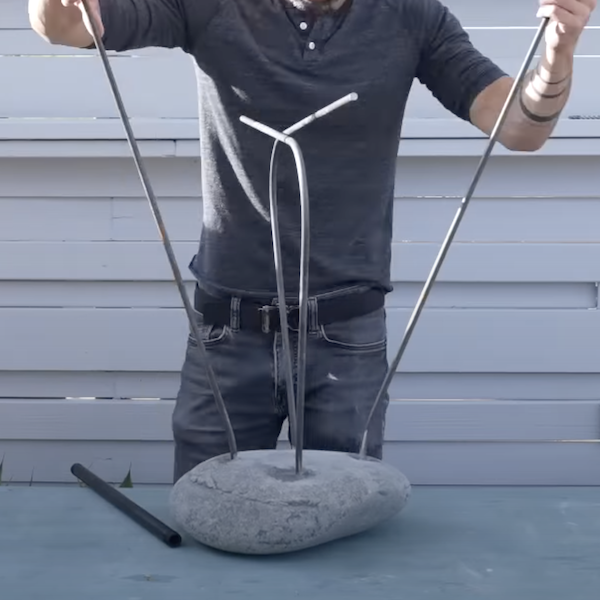 STEP 6
Secure the leg ends together by wrapping metal wire around them.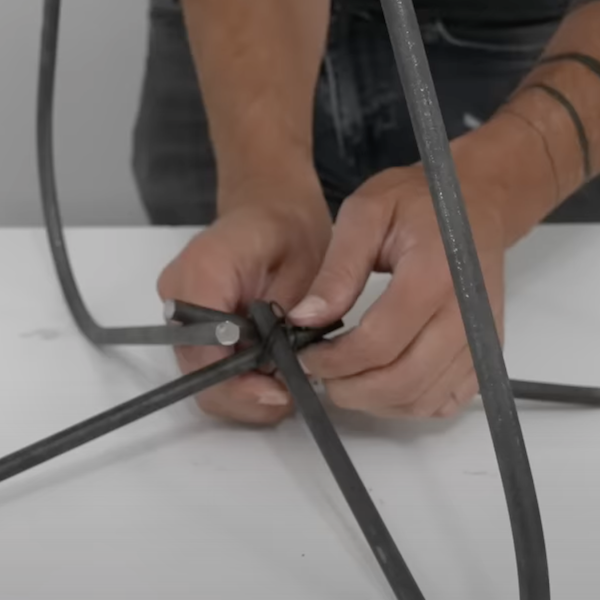 STEP 7
Create a mold around the ends of the stool legs using duct tape and a plastic bottle.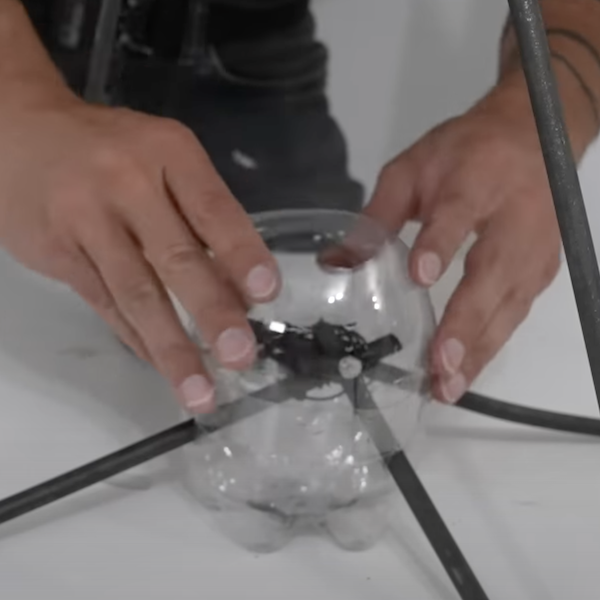 STEP 8
Mix concrete together, then pour into the mold. Allow the concrete to cure, then remove the mold.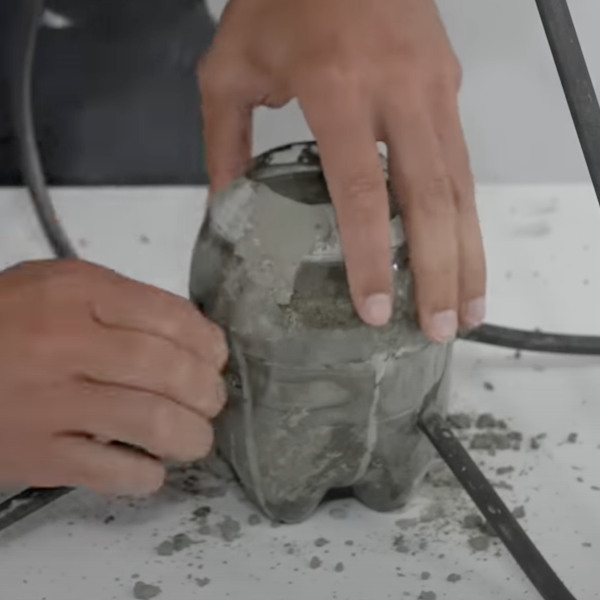 STEP 9
Use a flap disc to shape the concrete to give it a more natural appearance.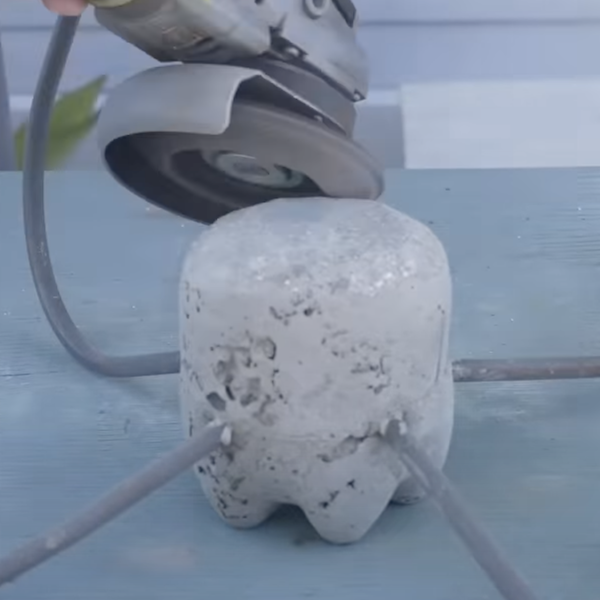 STEP 10
Seal the steel rods with polyurethane to prevent rusting.