Steps
STEP 1
Cut out the stem of the pumpkin and scoop out seeds.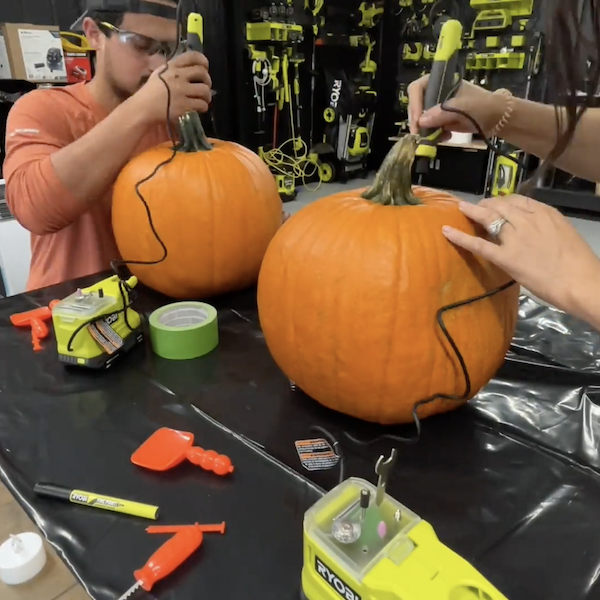 STEP 2
Attach the template to the pumpkin and use the Rotary Tool to transfer the design onto the pumpkin.
STEP 3
Trace over the engraved template with a marker.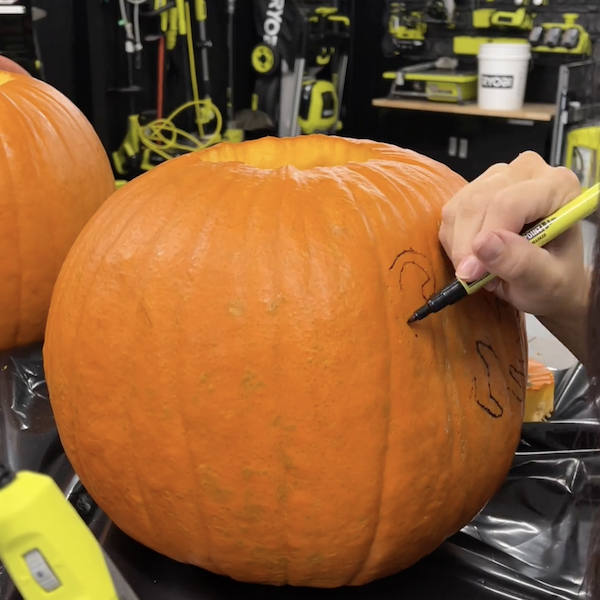 STEP 4
The design can but cutout or engraved. To cutout, use the mini saw, then poke a few additional holes out using the ball engraving burr.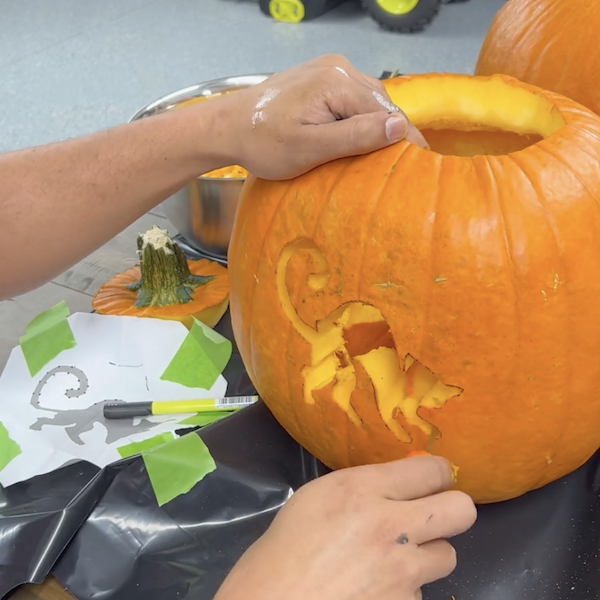 STEP 5
To carve the design, use the sanding band to remove the material within the traced lines. Use the engraving burr to carve a name for the cat into the pumpkin if desired.