Steps
STEP 1
Cut a piece of wood to size based on the width of your bathtub. Carving the top of the wood to give it texture.
Tools
Miter Saw, Power Carver
STEP 2
Using a sanding band to refine the edges of the wood.
STEP 3
Apply stain to the piece of wood.
STEP 4
Cut pieces of wood to size for feet for the bath tray. Use wood glue to apply feet to the bottom of the tray.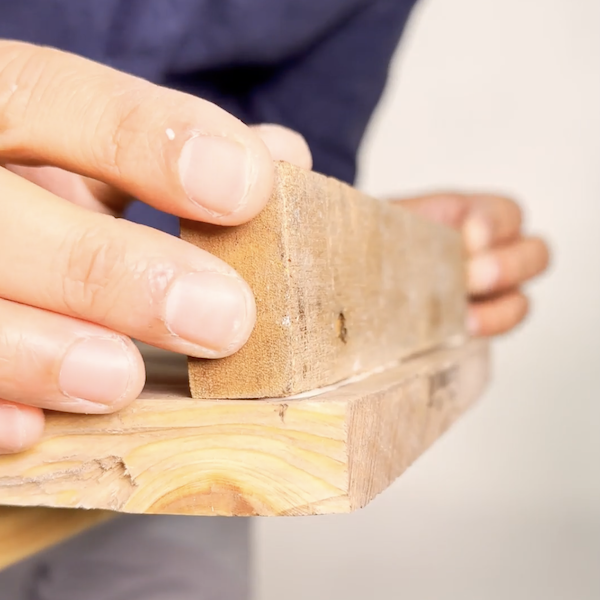 STEP 5
Use the polishing accessory to polish a silver tray or accessory to add onto the tray.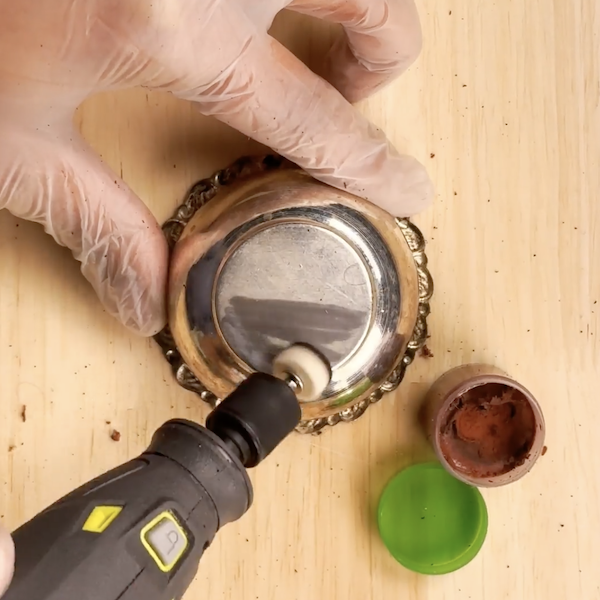 STEP 6
Cut a piece of cork to size for the coasters.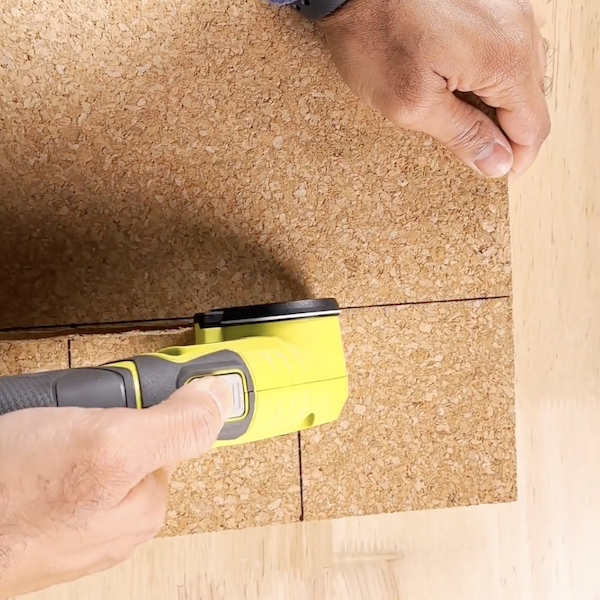 STEP 7
Attach Scrabble letters to the coaster as desired.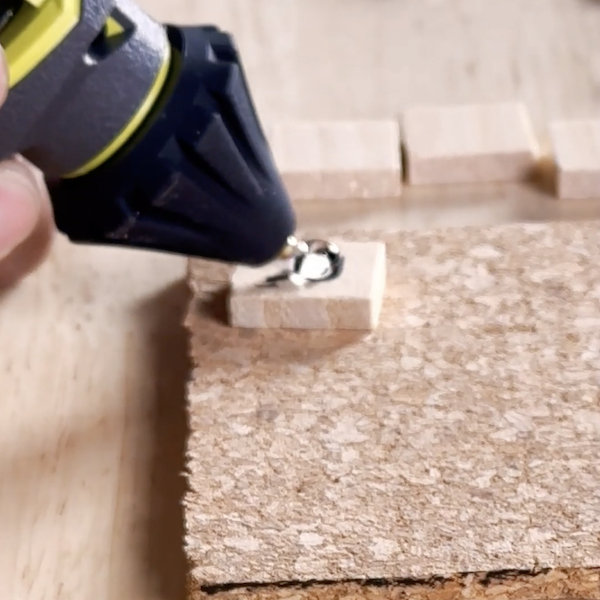 STEP 8
Cut cork board to size for a notebook.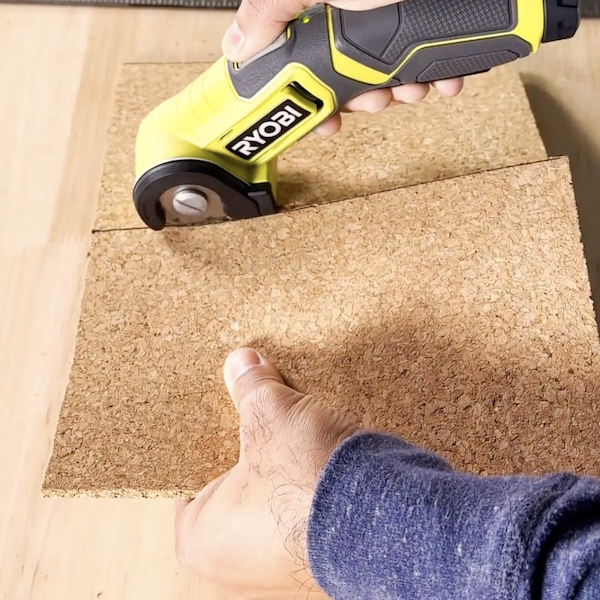 STEP 9
Apply glue to the cork board pieces to attach accents to the front of the notebook.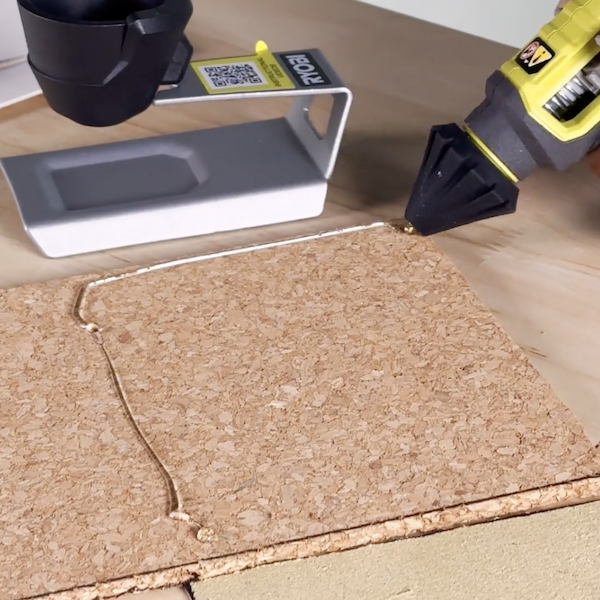 STEP 10
Stack the two pieces of cork board and drill holes on the side for the thread for the notebook.
STEP 11
Arrange the bath tray on the bath tub with the notebook, coaster, and polished jewelry bowl.