Steps
STEP 1
Use a 18V ONE+ HP Cordless Pet Stick Kit with Dual Roller Bar to remove any debris from carpets or hardwood floors.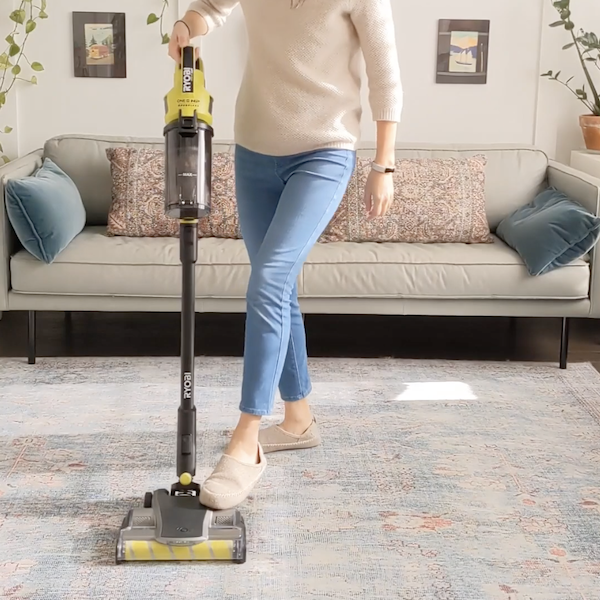 STEP 2
Utilize the versatility of the vacuum by attaching the dust brush accessory to remove dust from hard to reach places and the floor.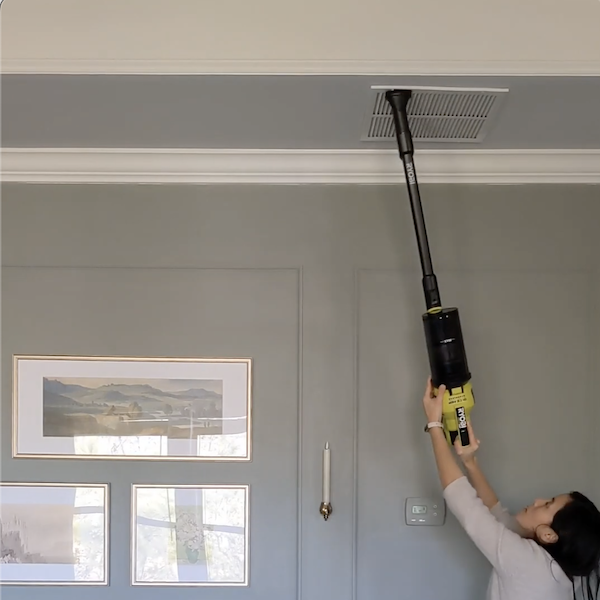 STEP 3
Swap out the dust cup accessory with the mini beater bar to spruce up couches, loveseats, or other upholstered furniture.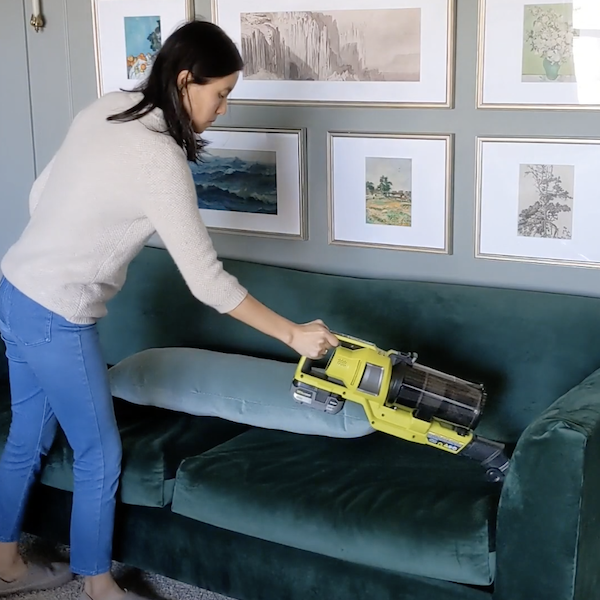 STEP 4
Use the mini beater bar to clean off any other upholstered furniture, including a headboard.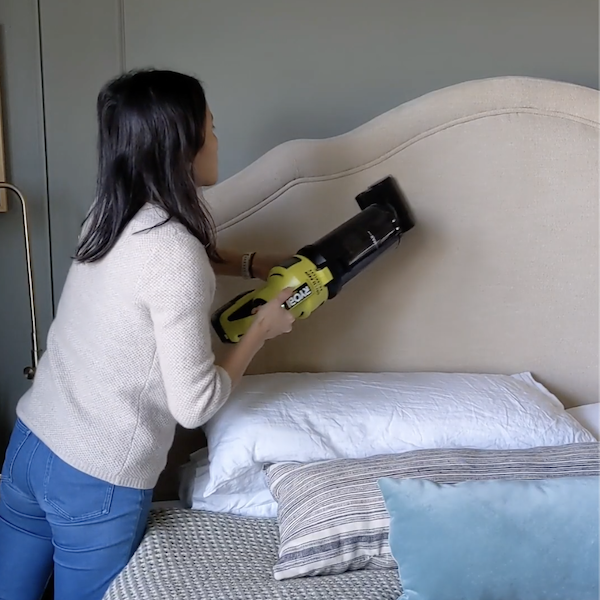 STEP 5
Use the hand vac to do a quick car clean-up to suck up crumbs, dirt, hair or any other debris.
STEP 6
Attach the micro crevice attachment to the stick vac to reach those ultra-narrow hard to reach places.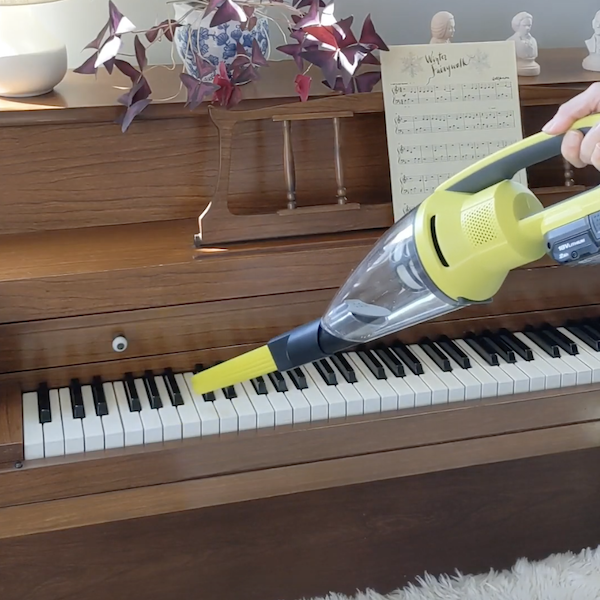 STEP 7
To clean-up shower tiles with ease, use a power scrubber and soap solution, to take the pain out of cleaning the shower.