Steps
#1: 4" CLAMP FAN
Keep cool on warm spring and summer days with this portable and versatile fan that can clamp onto a variety of surfaces, up to 1-1/2" thick.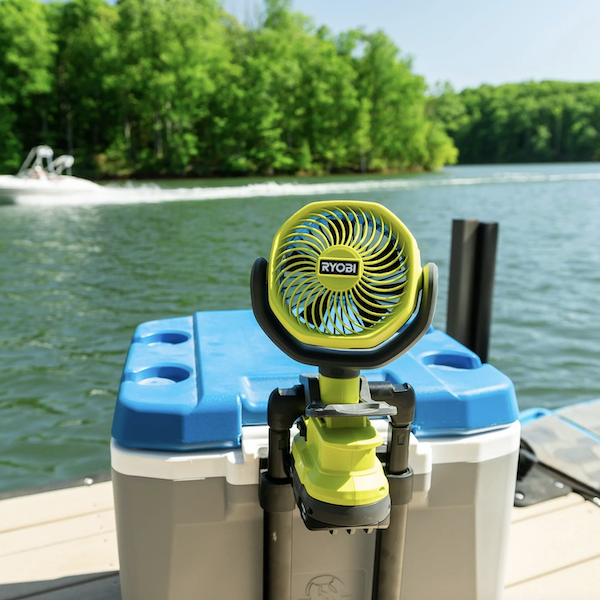 #2: Speaker with Bluetooth® Wireless Technology
Bring your favorite tunes with you! With up to 10 hours of runtime, this speaker will stay with you throughout your day and even keep your phone charged with a USB port!
#3: LED Spotlight
For night fishing, spot all the fish with this powerful spotlight, with 3,000 lumens and 650 yards of light beam distance.