Steps
#1: 18V ONE+ HP CORDLESS PET STICK VAC KIT WITH DUAL-ROLLER BAR
Use this helpful tool to clean up everyday messes around the house, from pesky pet hair to cleaning crumbs out of your couch cushions!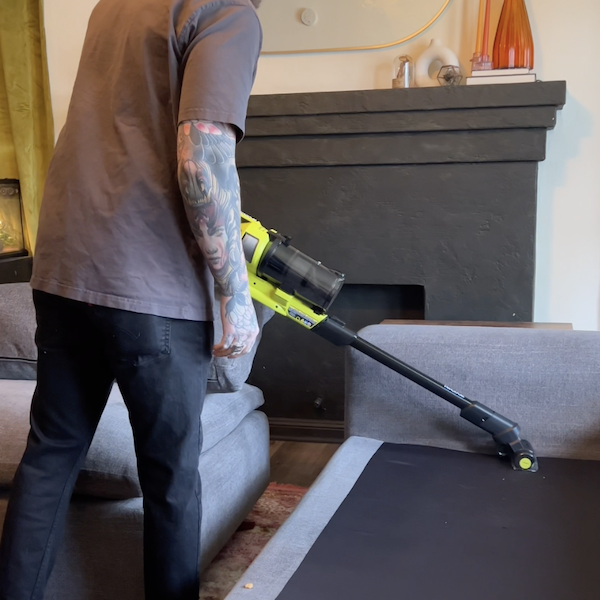 #2: 18V ONE+ POWER SCRUBBER
Make removing dirt, grime, and dust that much easier with this power scrubber that can clean everything from wood trim to countertops to windows!
#3: 18V ONE+ PERFORMANCE HAND VACUUM
Use this handy and portable tool to pick up small messes including debris from crafts, snacks, and a variety of other things!
Tools
Performance Hand Vacuum