Steps
#1: Compact Bluetooth® Radio/Speaker
For afternoons on the porch relaxing or watering plants this speaker is perfect to connect your phone to or play your favorite radio station!
Tools
Compact Bluetooth® Radio/Speaker
#2: Tiered Plant Stand
Add a tiered plant stand to your porch to add dimension and display plants of multiple heights and sizes.
#3: Hanging Plant Basket
Add a fun hanging plant basket to show off your plants in a new way!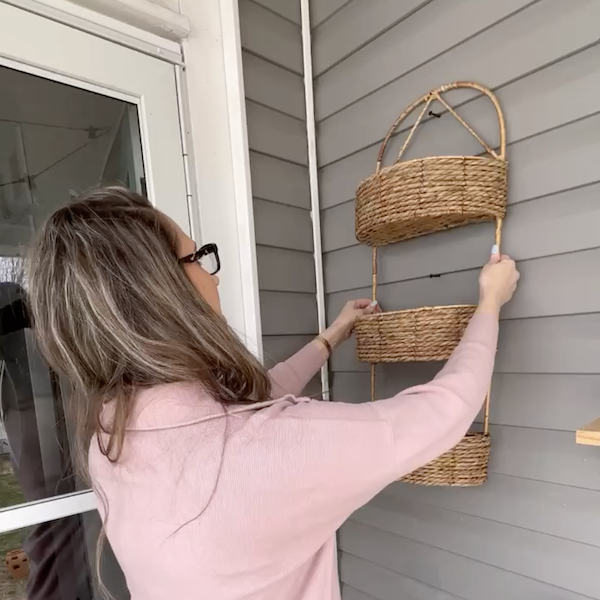 #4: 4" Clamp Fan
Add this to your collection of spring + summer products to keep you cool on a hot day gardening or lounging on the porch!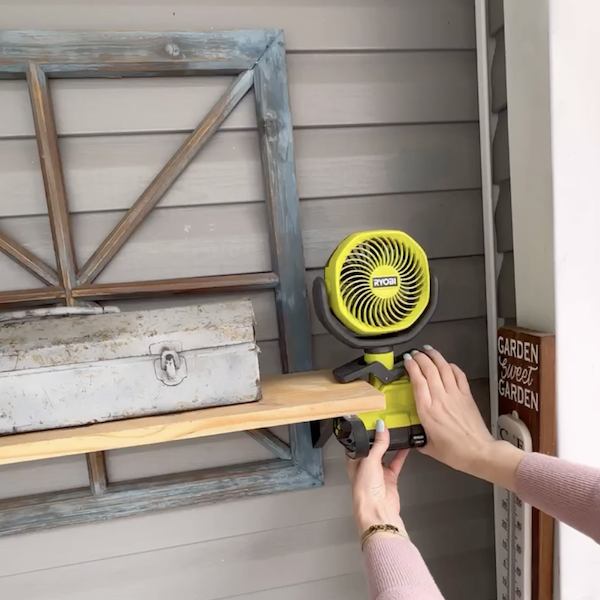 #5: Gardening Essentials
Add mini hand shovels, a watering can, gardening gloves, and any other items for your plants so you can easily water and care for them.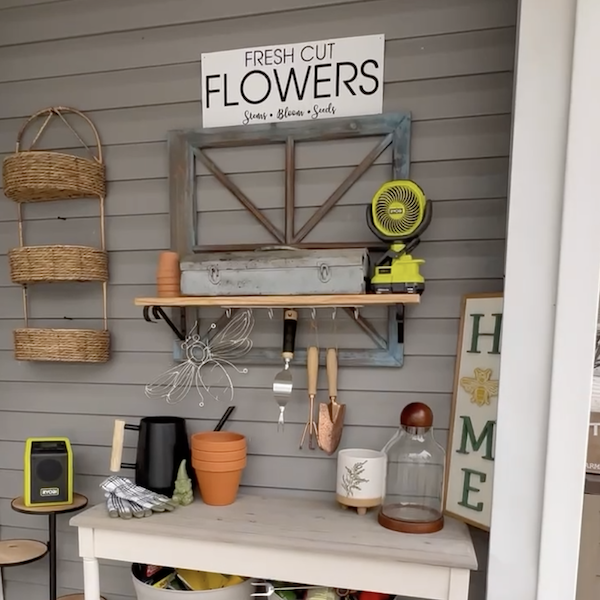 #6: 150 Watt Power Source
Use this handy tool to charge your phone, laptop, or any small devices to keep connected while outside!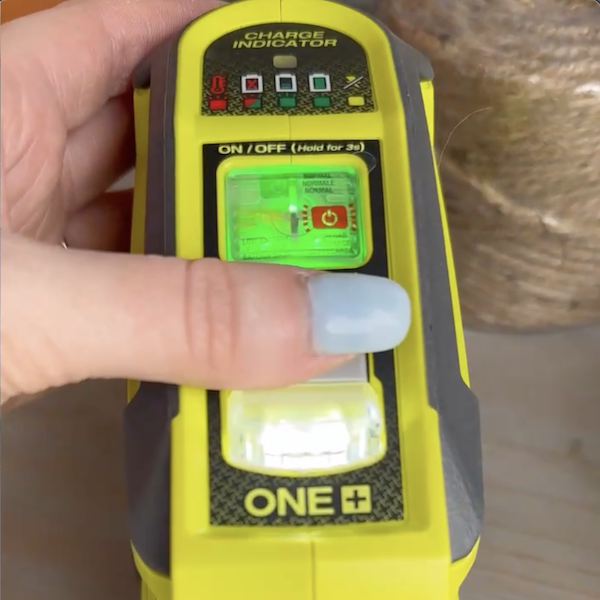 #7: Custom Clay Pots
Customize clay pots using twine and hot glue to upgrade these pots to be your own!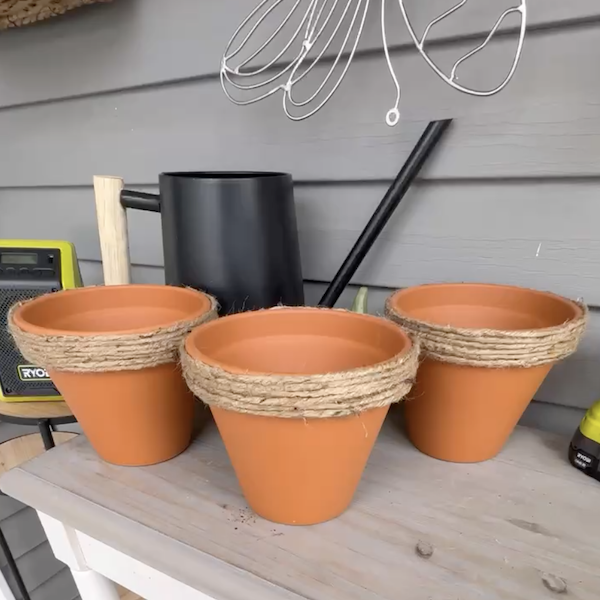 #8: Plants
Add your plants into the clay pots, then arrange as desired on the tiered plant tray or shelf!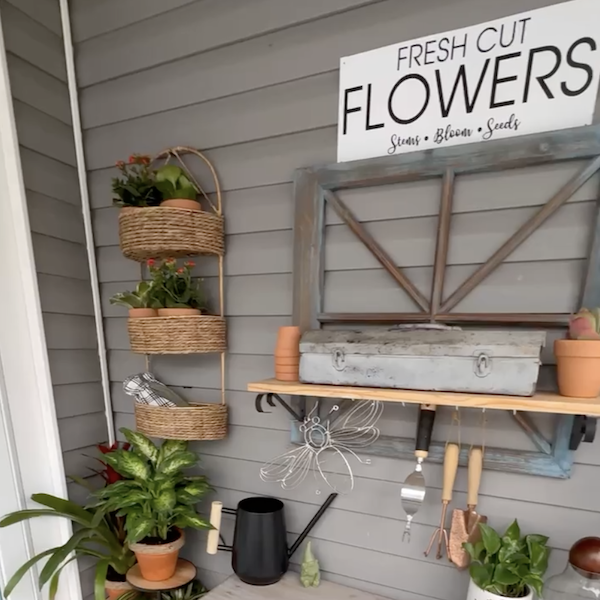 #9: Flowers
Include a variety of flowers to add a pop of color to your plant collection!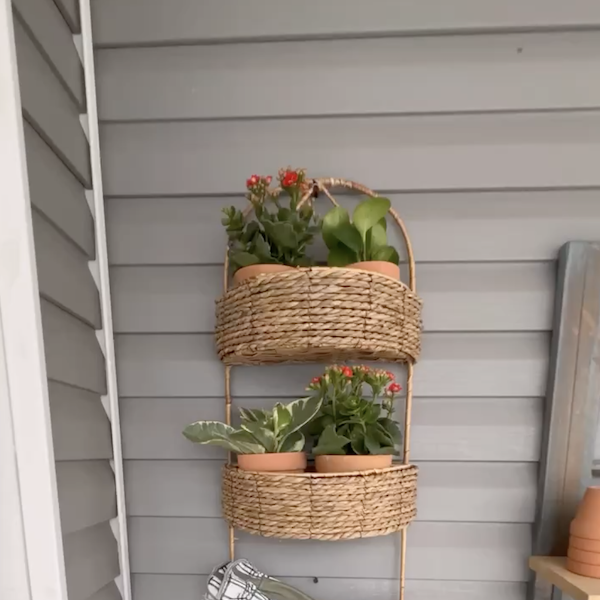 #10: Decorative Signs
Add decorative signs that fit your aesthetic to make the set up your own!