Step: 1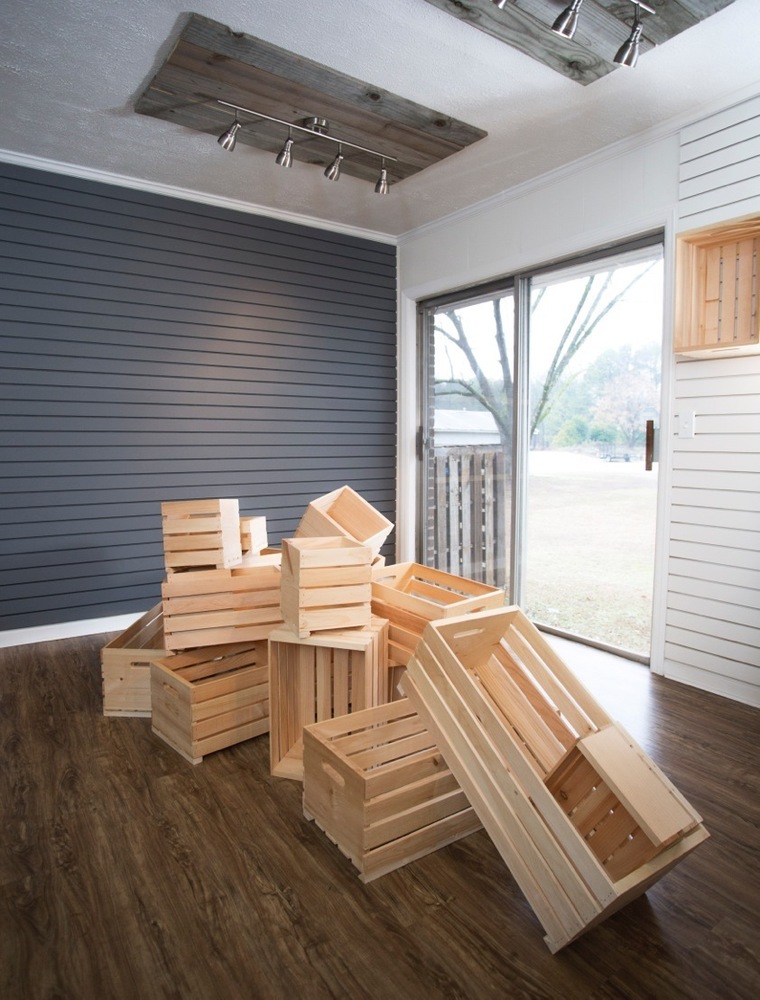 Collect your crates. We used: (4) square crates (6) small crates (7) large crates & (3) x-large crates
Step: 2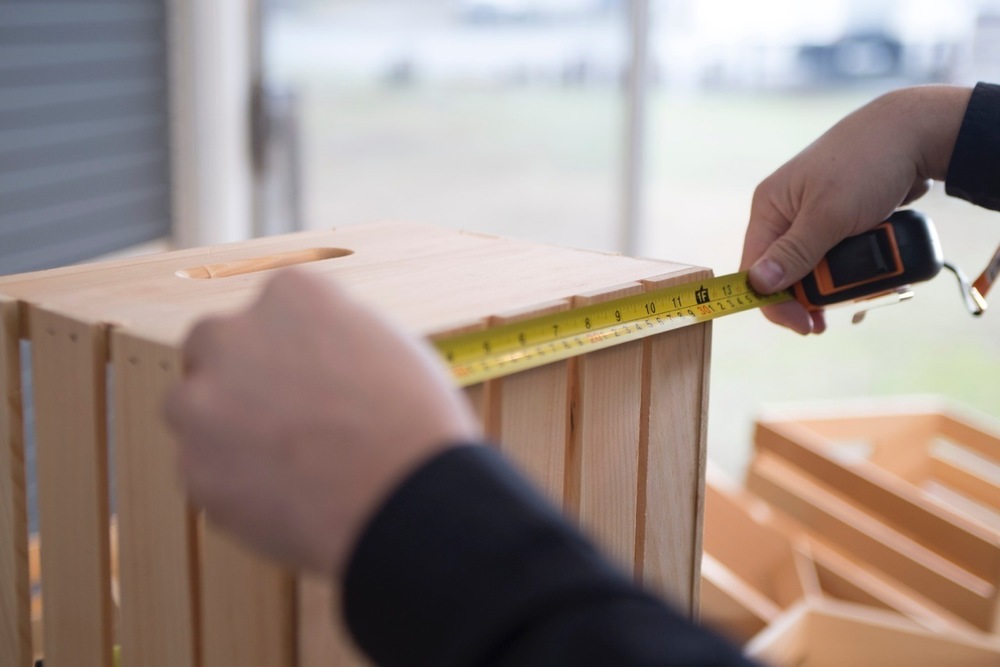 Measure the back of each of the crates that will have their backs to the wall.
Step: 3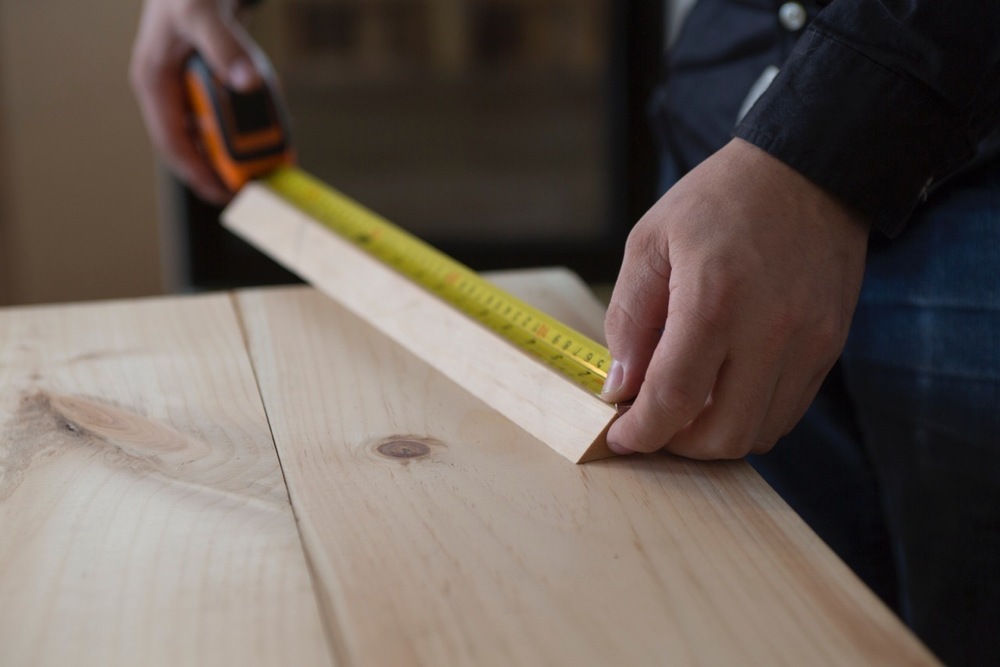 Measure and mark each of the cleats to match your crate dimensions.
Step: 4
Cut your cleats to match your crate.
Step: 5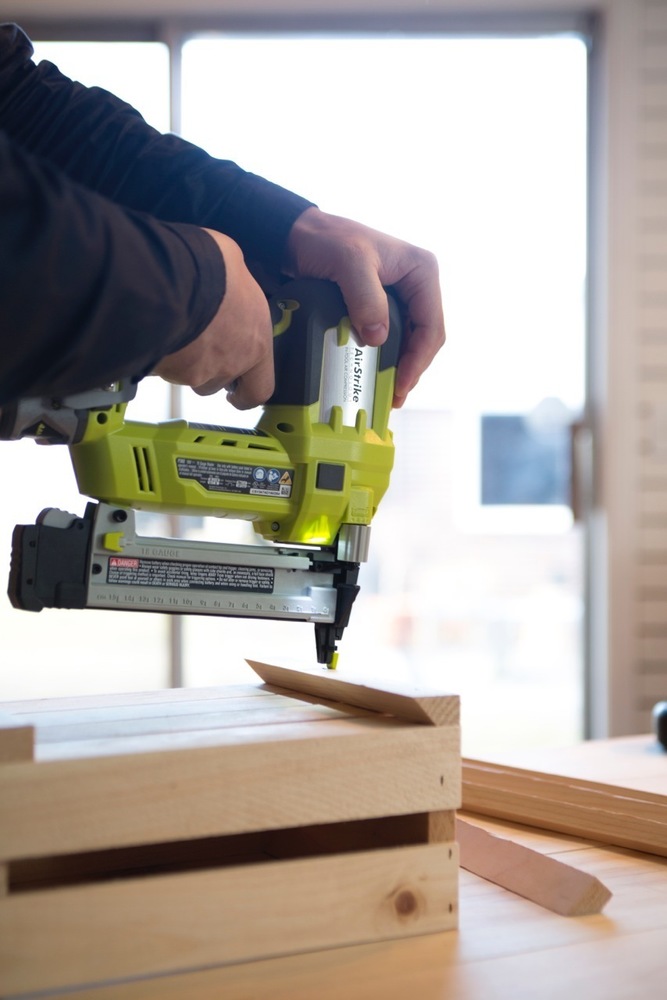 Staple each cleat section to its corresponding crate with the angle cut toward the crate on the top cleat and the opposite for the bottom cleat. We used the bottom cleat as a spacer so that the crates would hang level.
Step: 6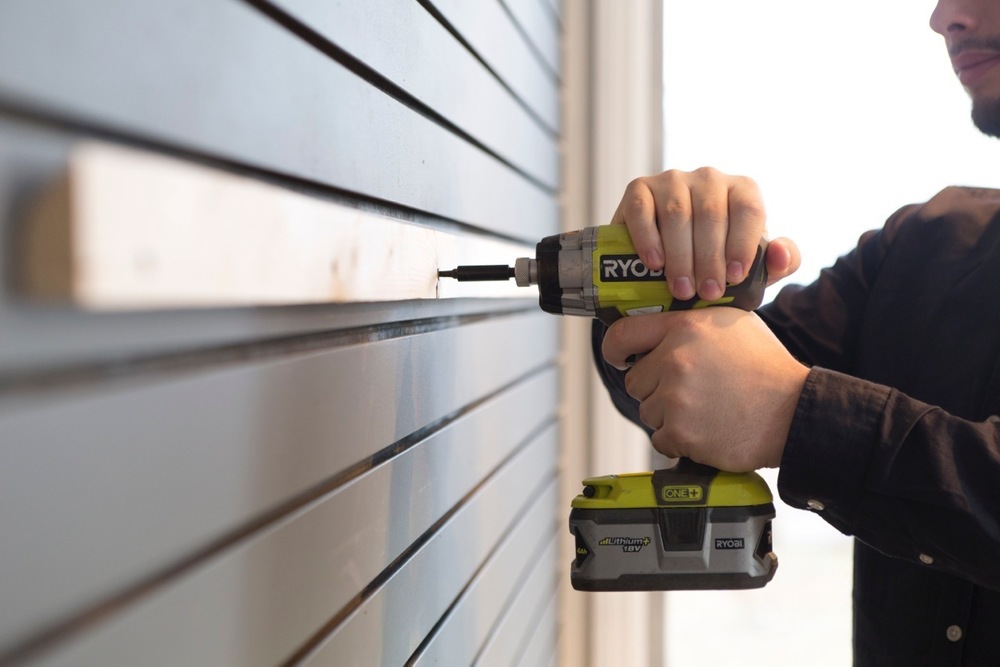 Hang the complimentary cleat sides to the wall with the angle facing up and toward the wall. We chose three 8' rows with 30" between each.
Step: 7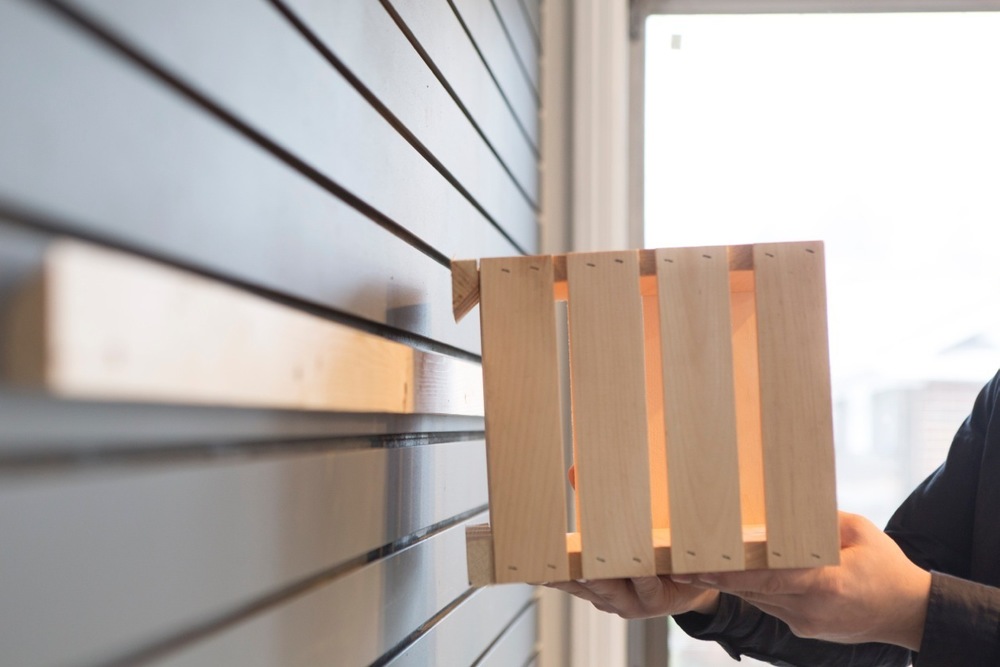 Arrange and hang the crates until you get them just right. Remember that you can set crates on top of the ones that you hang to add to the functionality of the system.
Step: 8
Bask in the beauty of your new storage solution!