---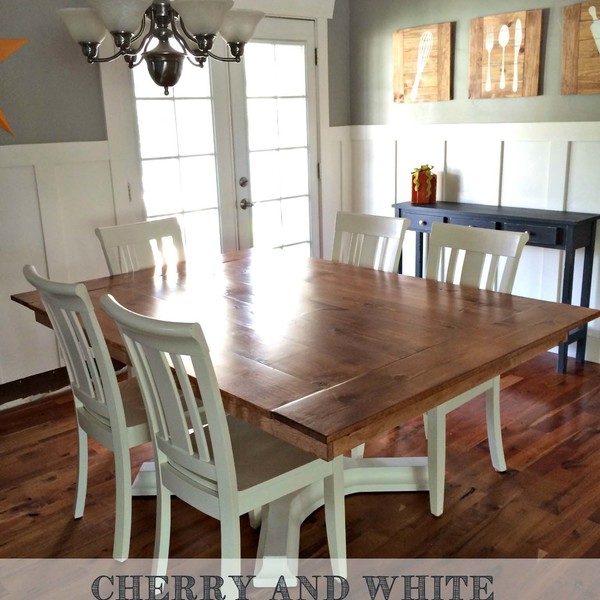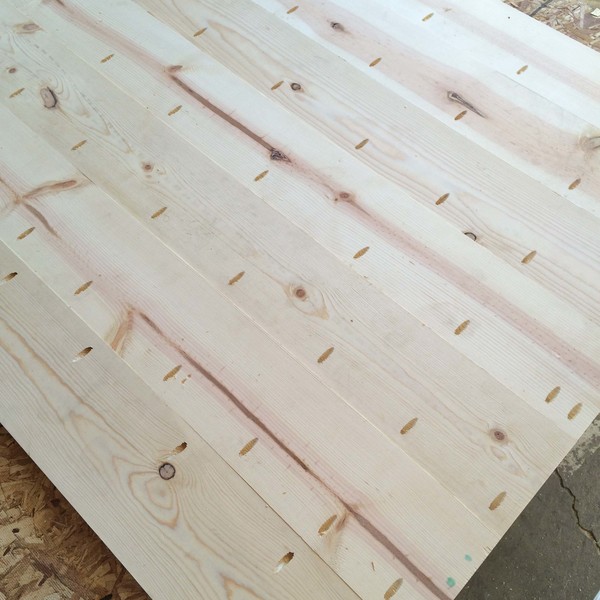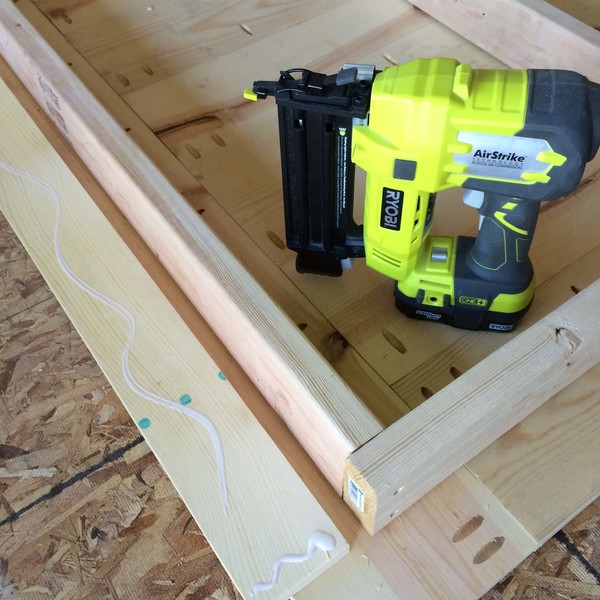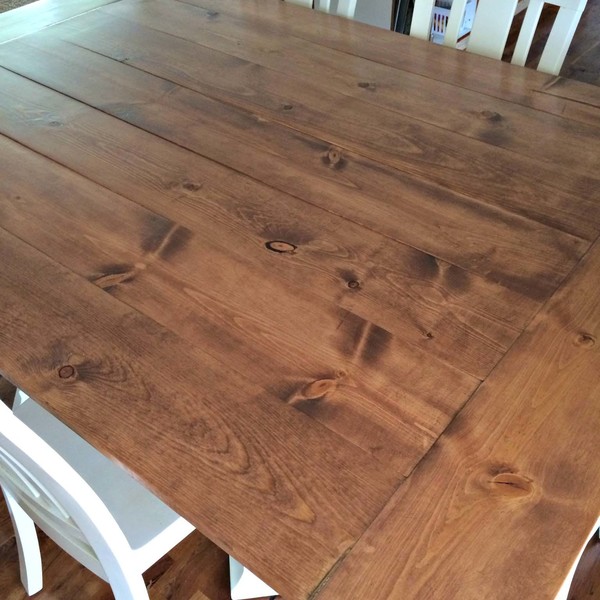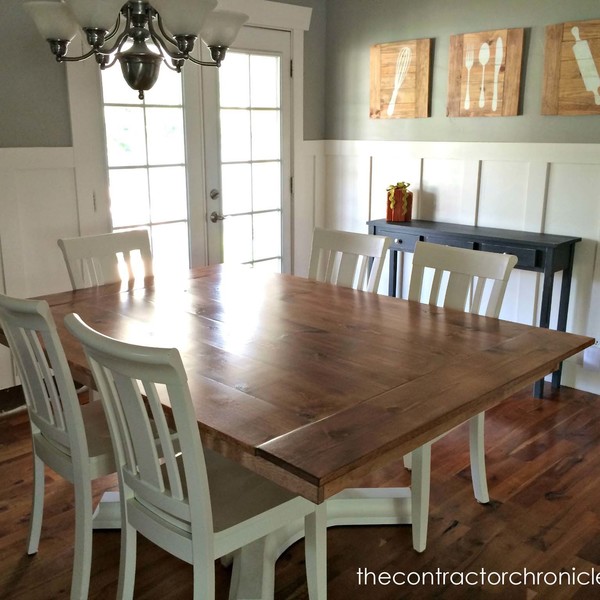 For the longest time I have wanted a kitchen table with white legs, a wooden top and white chairs. I think a set like that is just beautiful and would match the look we are going for in our home just perfect! So I set out on a search – I have been to countless furniture stores and have several on my amazon wish list – but haven't been able to find anything I love within my price range.
While browsing the internet one night for said table – I noticed that some of the photos I was looking at were "refinished" tables and I thought "I could do that!!!" and "why didn't I think of that!?"
The next day I busted out my tool box and started taking apart my kitchen chairs so I could create my own Cherry and White Farmhouse Kitchen Table Revamp.
To read about how i put it together go here: http://thecontractorchronicles.com/2014/08/26/cherry-and-white-farmhouse-kitchen-table-revamp/
Show More
---
---
Members Also Viewed
back to top?
Please confirm your email address.
Select some categories to pick the kinds of projects that show up on your home page:
Welcome to your RYOBI Nation quick start guide, a fast and easy way to see everything that's waiting for you!
Your feed shows the latest projects from the categories you've selected, right on your homepage!
Are you working on something awesome? Upload your DIY projects today, and share with other members.
We award monthly and annual prizes for the best projects, worth up to $2500 in RYOBI tools! That's a lot of hardware, and it could all be yours.
RYOBI Nation is a positive connection between people who are creating great things.
You can follow fellow members, like their projects, and comment to let them know they're doing a great job.
Come back to RYOBI Nation often to see what is new and to stay in touch.
If you're on a mobile device, don't forget you can add RYOBI Nation to your home screen for quick access to your project feed.
---
Cherry and White Farmhouse Table Revamp
by contractorwifey
Jan 05, 2014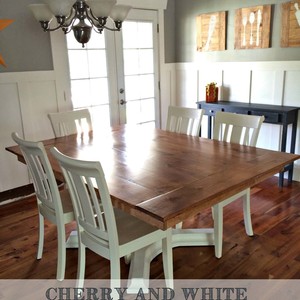 For the longest time I have wanted a kitchen table with white legs, a wooden top and white chairs. I think a set like that is just beautiful and would match the look we are going for in our home just perfect! So I set out on a search – I have been to countless furniture stores and have several on my amazon wish list – but haven't been able to find anything I love within my price range. While browsing the internet one night for said table – I noticed that some of the photos I was looking at were "refinished" tables and I thought "I could do that!!!" and "why didn't I think of that!?" The next day I busted out my tool box and started taking apart my kitchen chairs so I could create my own Cherry and White Farmhouse Kitchen Table Revamp. To read about how i put it together go here: http://thecontractorchronicles.com/2014/08/26/cherry-and-white-farmhouse-kitchen-table-revamp/
Project Information

| | |
| --- | --- |
| Difficulty: | Intermediate |
| Categories: | Furniture |

Tools Used

1/4 SHEET PAD SANDER
18V ONE+™ AIRSTRIKE™ 18GA BRAD NAILER

Materials Used

1X6, 1X4, 2X4, POCKET SCREWS, WOOD GLUE