Return to Projects Listing
Bringing Hawaii to Georgia...
In trying to decide how to improve our home, and get it ready for our wedding this past September, my wife and I decided to turn a 3000 sq ft area of out back yard into the ideal retreat. We wanted something that would bring the warmth and tropical look of Hawaii to our back door, something we could use as our own little paradise. The inspiration came when brainstorming a good idea for a wedding backdrop. We met when we both lived in Hawaii, so bringing a piece of it to our own home seemed like the perfect fit. Our house had no plants at all when purchased less than 2 years ago, and this project was done by my wife and I over a 3 month period. We dug every plant, stood every pole, and painted every decoration. Please enjoy the progression images from start to finish! We added numerous tropical plants, palms, and banana plants that would fair well in the GA climate. We will be adding other features next summer, such as a water feature and a built-in tiki hut and bar in place of the gazebo.
---
---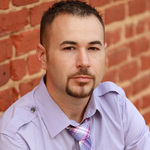 Project Information
Difficulty: Intermediate
---
Related Projects