Return to Projects Listing
Beer Tote
What better way to spread some holiday joy than with some good beer and a handmade tote? With little time to spare around the holidays you'll be done with this tote in under and hour!
Steps
---
---
Start assembling the frame of the beer tote by arranging the boards as shown and gluing and nailing together with 1" brad nails.
---
---
---
---
Finally add your handle and bottle opener and your done!
Note: My bottle opener came with 3/4" screws and since one of those gets screwed into only 1/2" thick material I had to purchase a 1/2" screw so it would not blow out the other side.
---
spacer
---
---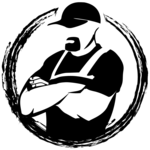 Project Information
Difficulty: Easy
Tools Used:
Materials Used:
Qty 1 1/2" x 6" x 48" Red Oak

Qty 1 1/4" x 2" x 48" Red Oak

Qty 1 1" x 3" x 12" Red Oak

Wall Mount Bottle Opener

Small Galvanized Handle

1" Brad Nails

Wood Glue
also by Rogue Engineer
---
Related Projects