Step: 1
Cut the bat. A reciprocating saw with a metal cutting blade goes right through the bats like butter and is great if you want a nice clean straight cut. I wanted more of a curved cut though so I used my Job plus multi tool with a metal cutting blade. It took about 5-10 minutes to cut through the bat but I was able to get the lines and look that I wanted. You could use a hacksaw and do it by hand but it would take a long time and a lot of energy. Once you cut off both ends of the bat you will be left with a nice metal tube to serve as the lampshade.
Step: 2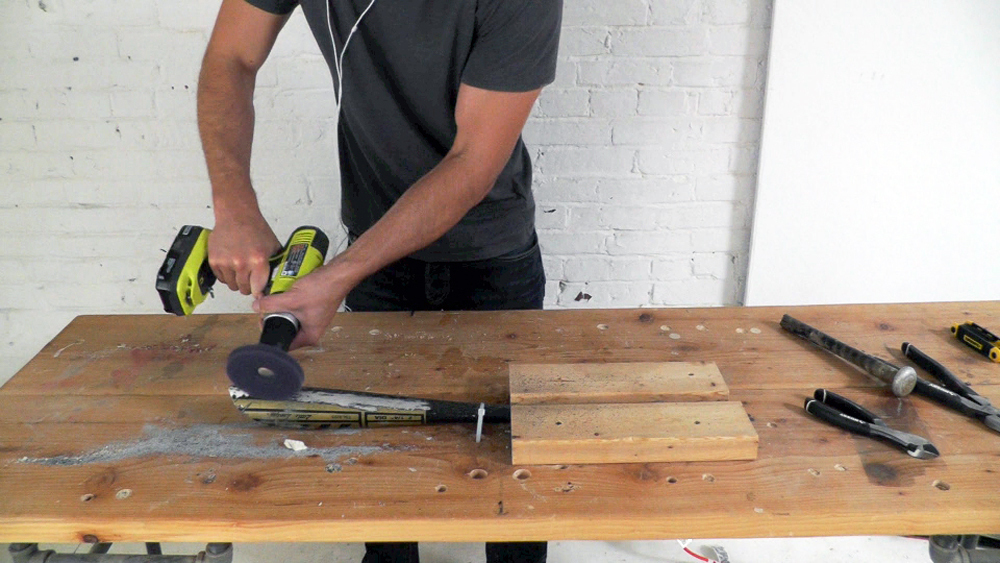 Remove the paint. Most metal bats are at least partially painted. I used a paint stripping wheel and my cordless drill to remove the paint. These wheels made by 3M make it pretty easy.
Step: 3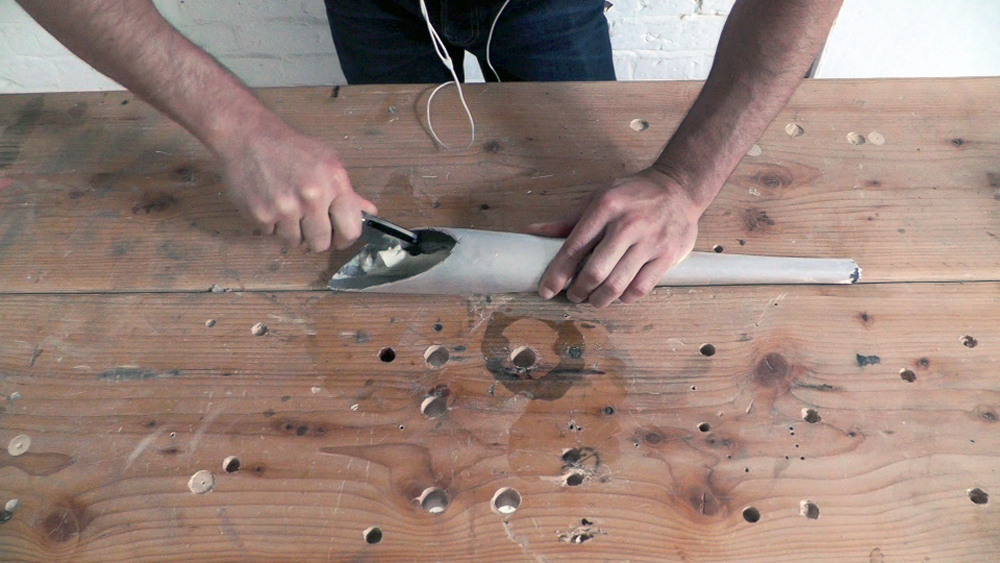 Remove the foam. Some bats have foam inside of them that need to be removed. Use a knife or pair of pliers to cut /pull it out.
Step: 4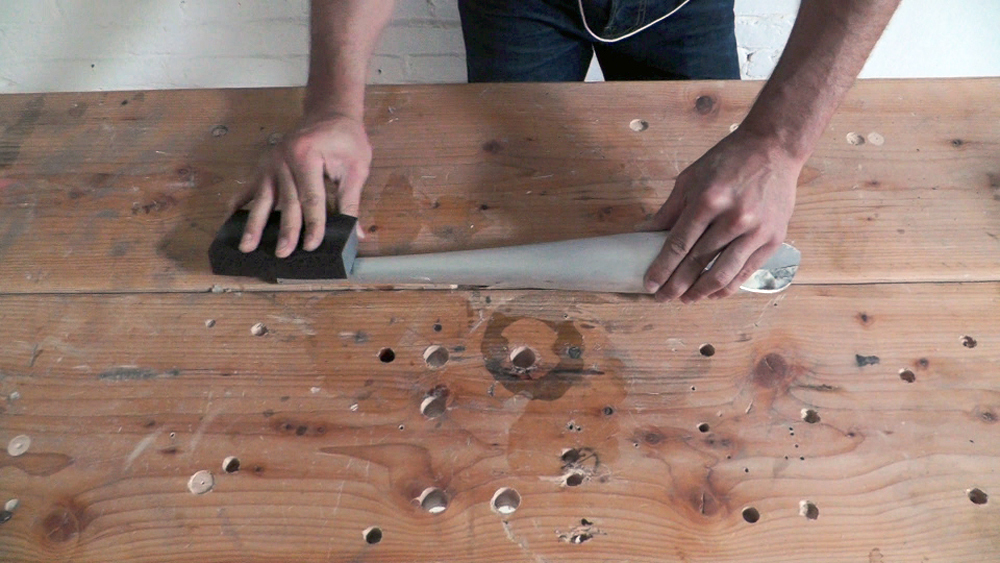 Sand the outside. I used a medium grit-sanding pad to give the aluminum a nice shiny exterior. I sanded in the same direction so that metal has a nice brushed look. You could use a fine grit-sanding pad and then polish the aluminum to a mirror finish if you want.
Step: 5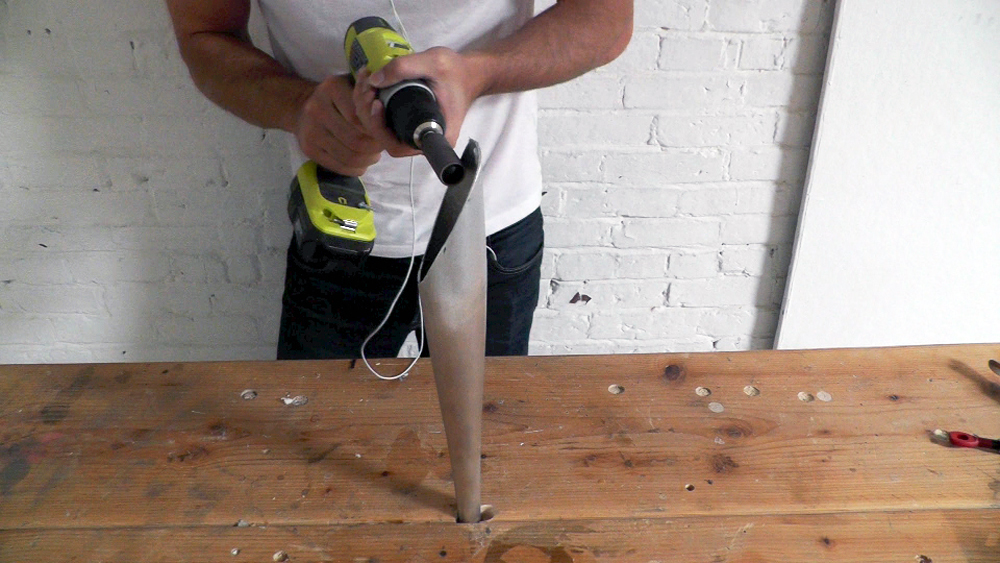 Sand the edges. I used a drum sanding attachment on my drill to shape and smooth edges. Aluminum is a pretty soft metal and it sands smooth quickly.
Step: 6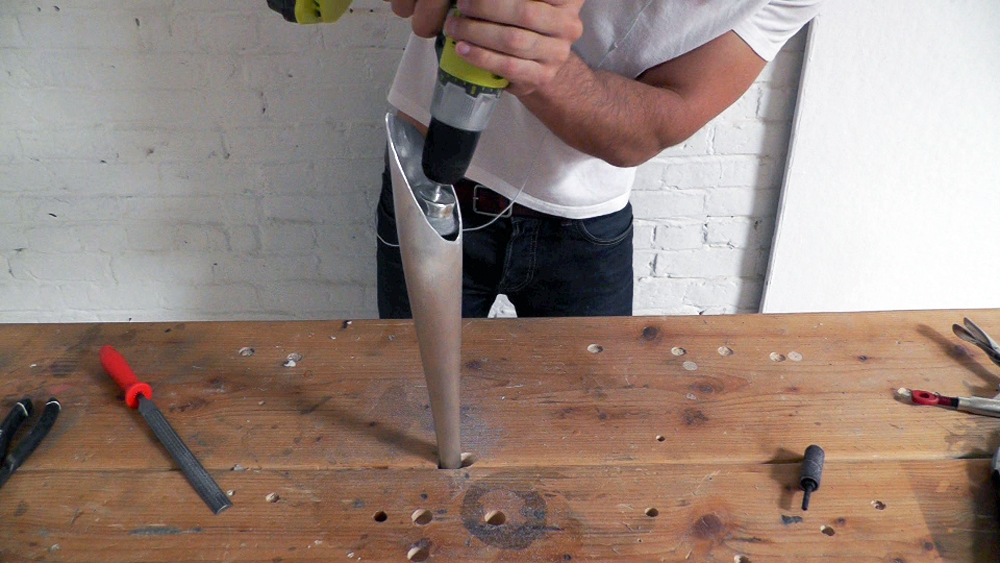 Wire brush the inside. I used a cone shaped wire brush attached to my cordless drill to clean up the inside of the bat.
Step: 7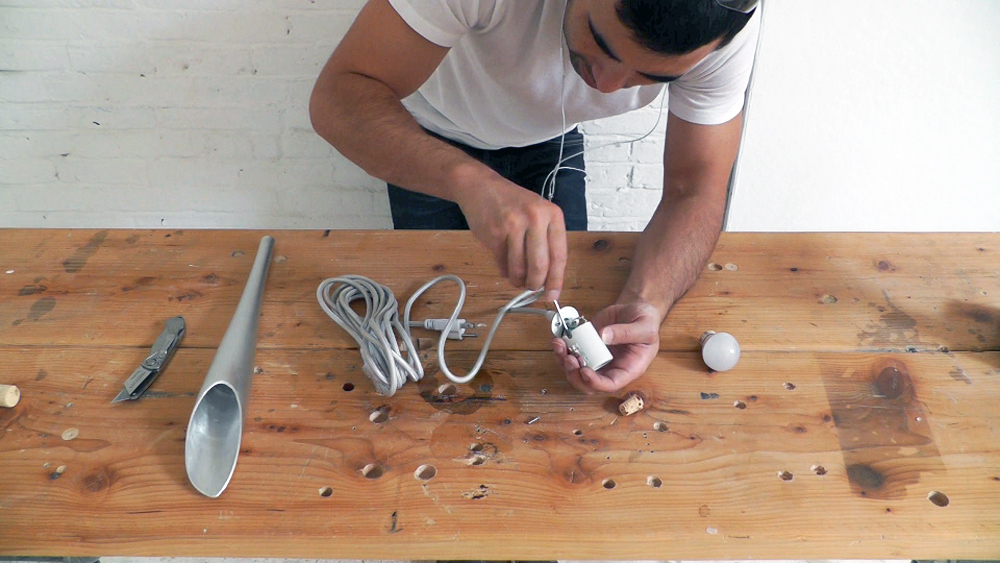 Wire the lamps. In order to thread the wire through the bat I had to disassemble and remove the socket. I then threaded the wire and reassembled the socket.
Step: 8
Make a cork stopper. I drilled a hole through the cork and then cut it down so that it fits snuggly in the small end of the bat. In order to get the cork stopper around the cord I had to cut through one side of the donut shaped cork so that I could stretch it around the cord.
Step: 9
Assemble and hang. I pull the socket into place and wedge the cork stopper into place.
Step: 10
Plug in the lamp and turn it on!