Return to Projects Listing
Backyard Slingshot
Slingshots have been making us smile for decades. Well, a couple summers ago I had the chance to use a water ballon launcher and it was pretty impressive. The issue was that you needed three strong (and willing) people to operate it. I decided to build a base for this launcher so that it could be operated by only one person. Plus this can be used for launching a variety of things. We decided to make a pyramid of Homer buckets and try to knock them over with a small soccer ball!
View Project PDF
Videos
---
Steps
---
Start by downloading the plans for this project and cutting down the boards as shown in the cut list.
---
The base is constructed out of pressure treated 2x4s and gets assembled with 2-1/2" exterior wood screws.
---
The deck is made up of 5/4 x 6 pressure treated deck boards and secured with 2-1/2" exterior wood screws.
---
The arms get a notch to accept the launcher and then get clamped in place before a 3/8" hole get drilled through the side and out the arm.
---
---
Install a hook at the appropriate height for your launcher on each arm. Then route the launcher through the notches and start launching things. #launchallthethings
---
spacer
---
---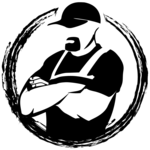 Project Information
Difficulty: Easy
Tools Used:
Materials Used:
qty 2 - exterior hooks

water ballon launcher

qty 2 - 3/8" wing nuts

qty 2 - 3/8" washers

qty 2 - 3/8" carriage bolts

2-1/2" exterior wood screws

qty 2 - 2 x 4 x 10

Qty 2 - 5/4 X 6 X 10
also by Rogue Engineer
---
Related Projects