---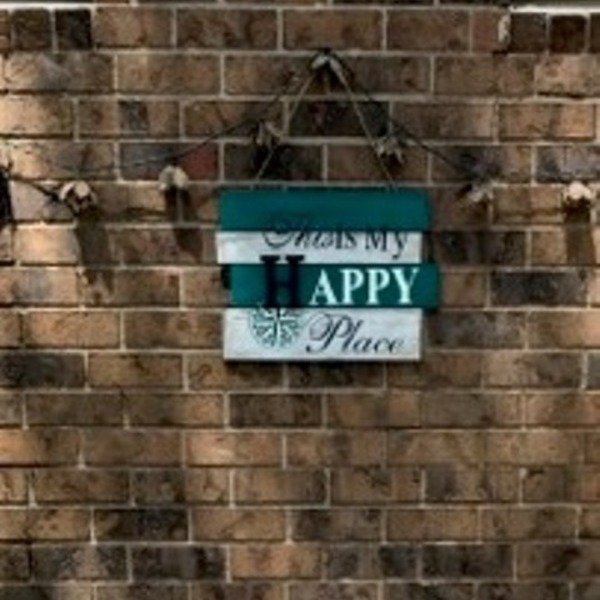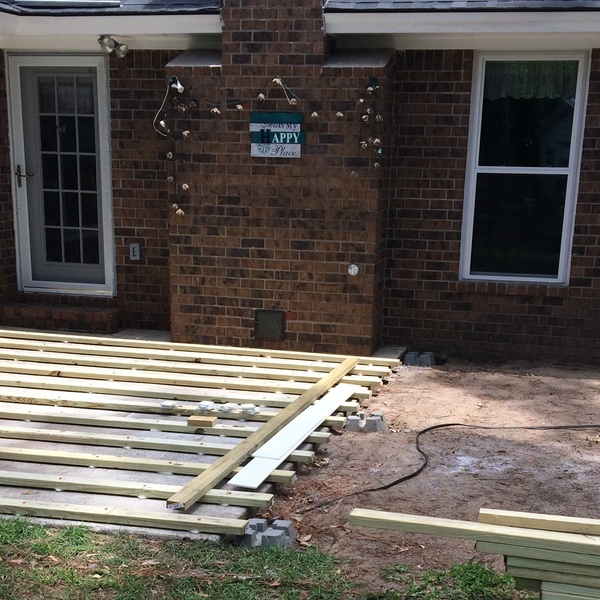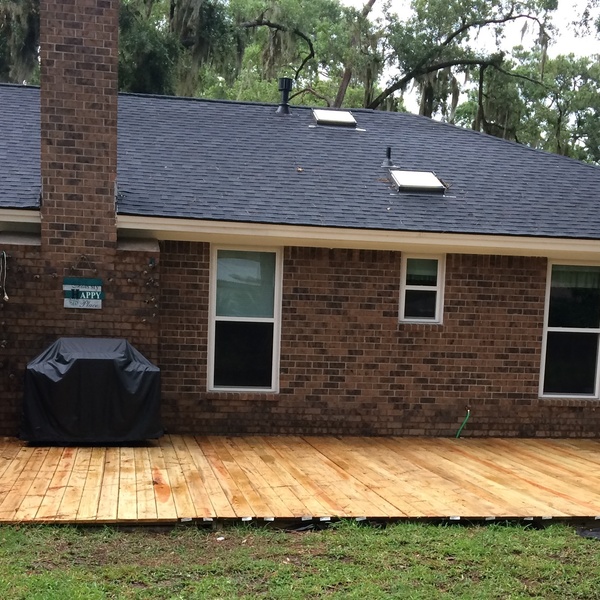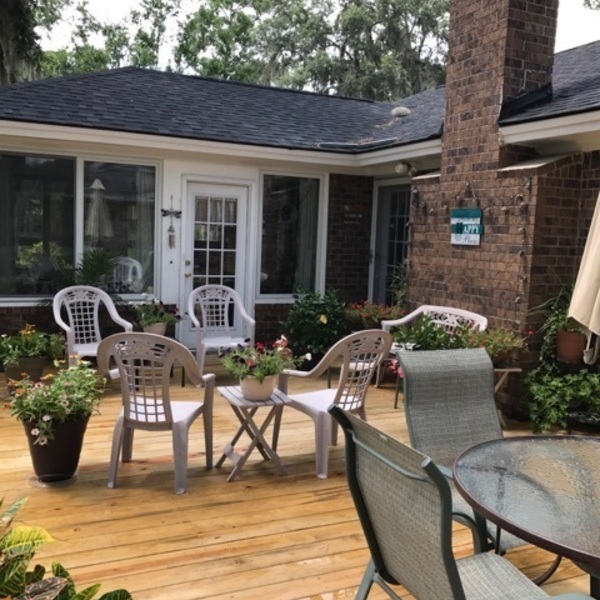 My wife wanted a backyard "happy place". To my amazement her "happy place" translated into a 16 x 40 deck. After getting several quotes for the job, a "16 x 40" happy place was out of our budget, unless I did it myself. Using my One+ tools, I was able to complete this project in a few weekends.
One+ Tools used:
P214 Drill and P881 Impact driver to secure sleeper joists to partial existing concrete patio
P881 Impact Driver to drive 26+ pounds of 2.5" decking screws
P523 Jig Saw for some of the trimming required
P2105 Hard surface blower for quick daily cleanup
P3320 Portable fan and P746 Radio to keep my mind off the 95+ degree coastal Georgia heat
Happiness is the only good. The time to be happy is now. The place to be happy is here. The way to be happy is to make others so.
Robert G. Ingersoll
Show More
---
---
Members Also Viewed
back to top?
Please confirm your email address.
Select some categories to pick the kinds of projects that show up on your home page:
Welcome to your RYOBI Nation quick start guide, a fast and easy way to see everything that's waiting for you!
Your feed shows the latest projects from the categories you've selected, right on your homepage!
Are you working on something awesome? Upload your DIY projects today, and share with other members.
We award monthly and annual prizes for the best projects, worth up to $2500 in RYOBI tools! That's a lot of hardware, and it could all be yours.
RYOBI Nation is a positive connection between people who are creating great things.
You can follow fellow members, like their projects, and comment to let them know they're doing a great job.
Come back to RYOBI Nation often to see what is new and to stay in touch.
If you're on a mobile device, don't forget you can add RYOBI Nation to your home screen for quick access to your project feed.
---
All for a Happy Place......
by fremont1
Jun 28, 2017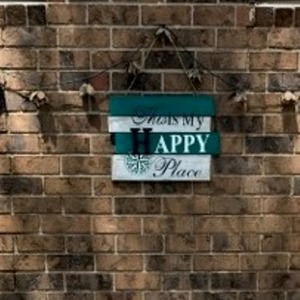 My wife wanted a backyard "happy place". To my amazement her "happy place" translated into a 16 x 40 deck. After getting several quotes for the job, a "16 x 40" happy place was out of our budget, unless I did it myself. Using my One+ tools, I was able to complete this project in a few weekends. One+ Tools used: P214 Drill and P881 Impact driver to secure sleeper joists to partial existing concrete patio P881 Impact Driver to drive 26+ pounds of 2.5" decking screws P523 Jig Saw for some of the trimming required P2105 Hard surface blower for quick daily cleanup P3320 Portable fan and P746 Radio to keep my mind off the 95+ degree coastal Georgia heat Happiness is the only good. The time to be happy is now. The place to be happy is here. The way to be happy is to make others so. Robert G. Ingersoll
Project Information

| | |
| --- | --- |
| Difficulty: | Intermediate |
| Categories: | Exterior Spaces, Construction |