Step: 1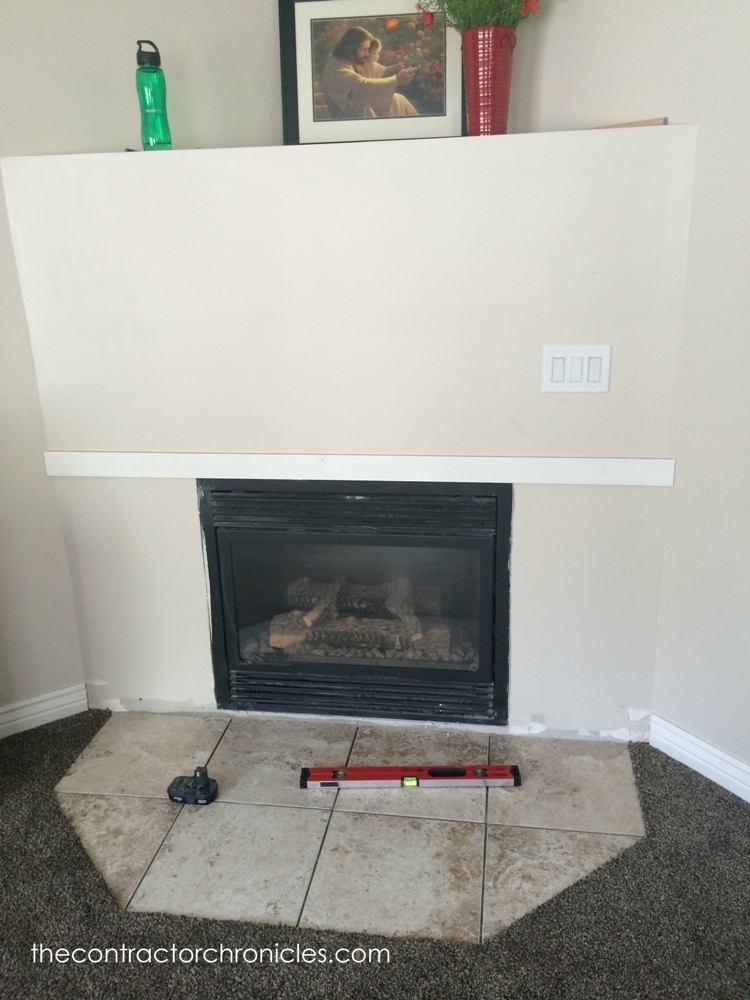 Cut your planks into 3" strips. Use your miter box and miter each end that touches the wall to a 45 degree so it will sit flush with the wall (if needed) Level and nail in the first plank right above your fireplace.
Step: 2
Use a few quarters or nickels as spacers and cut and nail up all your boards. If you have a light switch, measure accordingly and cut out a space for the light switch using your jigsaw.
Step: 3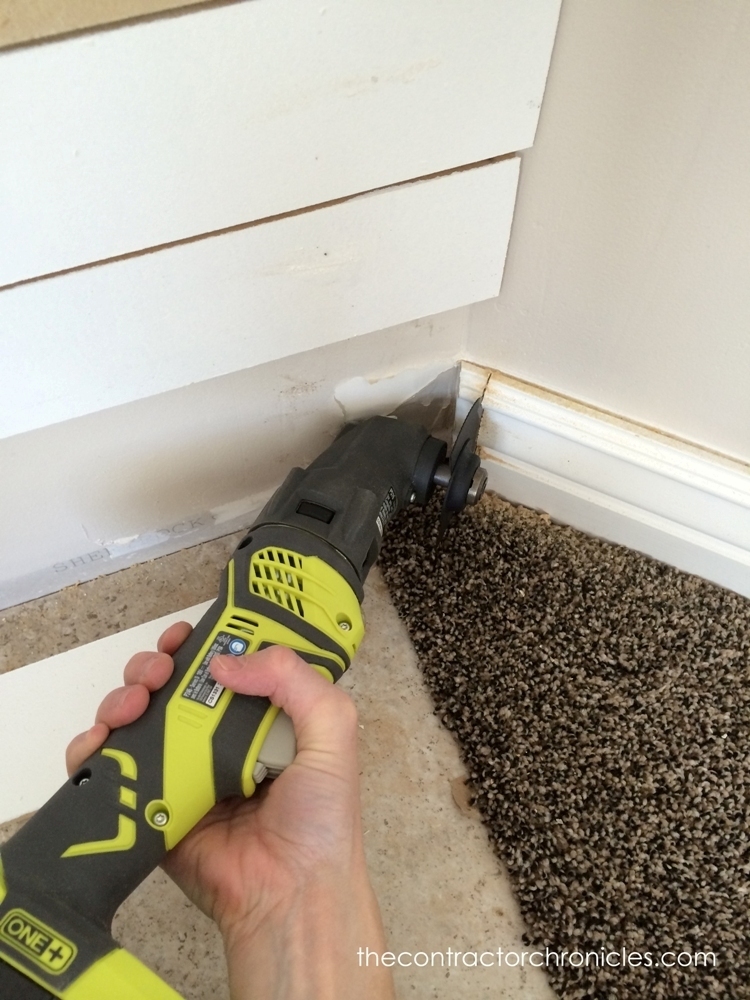 When you get to the bottom, you may need to cut back your baseboard. Simply use your multi tool and cut it off.
Step: 4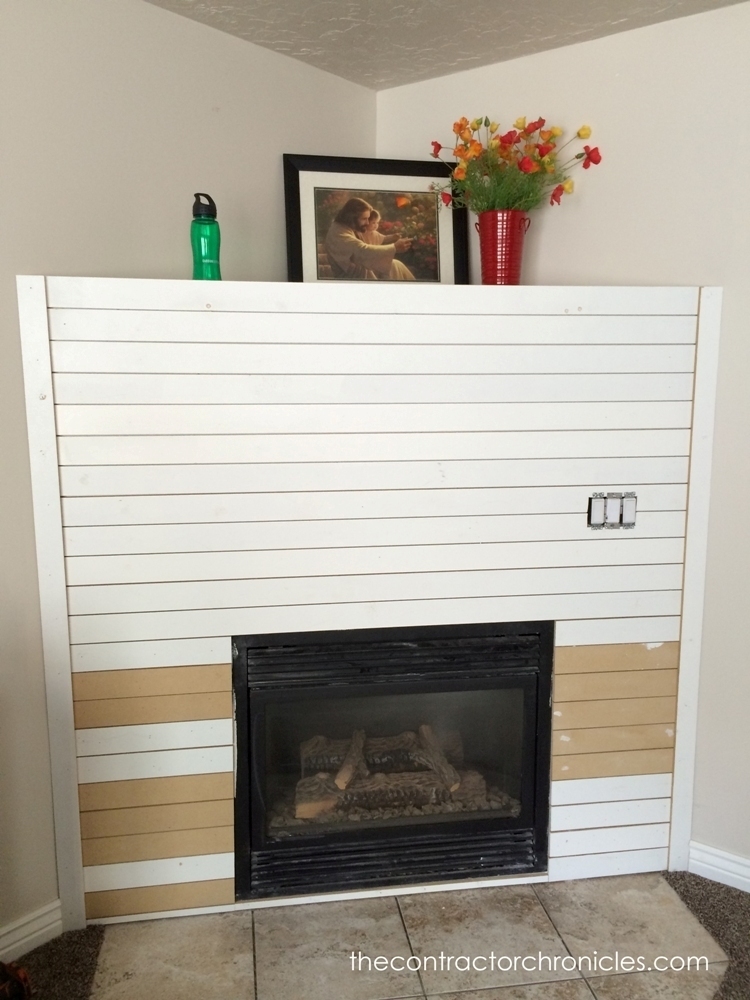 Measure your sides and cut 2 long pieces to use as trim pieces. Using a table saw, miter one side of each trim piece at a 45 degree so it will sit flush to the wall (if needed). Pin nail them over the existing planks.
Step: 5
Putty, sand and caulk (the sides of the trim next to wall if needed) and paint.