Return to Projects Listing
Rockin Motorcycle
Myself and my best friend ride motorcycles together, one day after a ride and while we were chillin in the garage we came up with the idea to build a rocker motorcycle for my son. After my friend creating some computer stencils of our brains ideas and help from my his uncle who directed us with our lack of woodworking skills we created this rocker motorcycle!
Comments (3)
---
BigDuy01
That looks awesome. I bet your son loves it.
---
Dale_LV
Looks Great, where can I get the plans for one???
---

texasdan78070
Very nice. You should put a set of plans together and sell or give them away.
---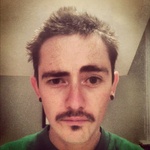 Project Information
Difficulty: Intermediate
---
Related Projects
---
Recently Viewed Projects