From 08:00 AM (EST) on February 22, 2020 until 11:59 PM (EST) on February 23, 2020, this site will be under maintenance.
Please be aware that some of the site functionality will be unavailable during this time.
---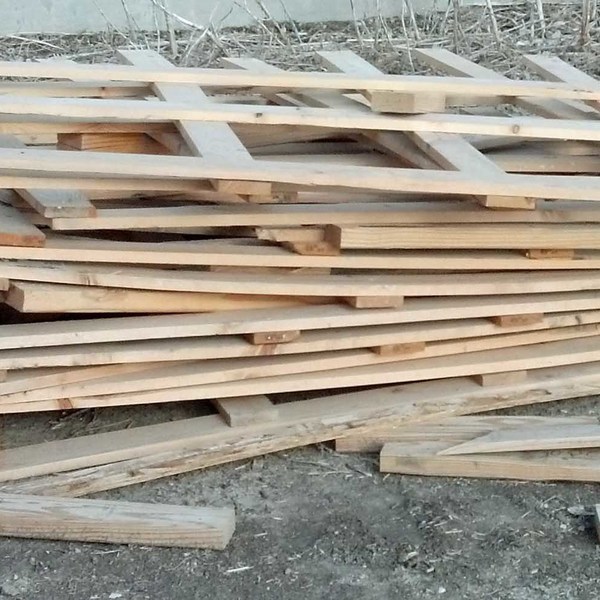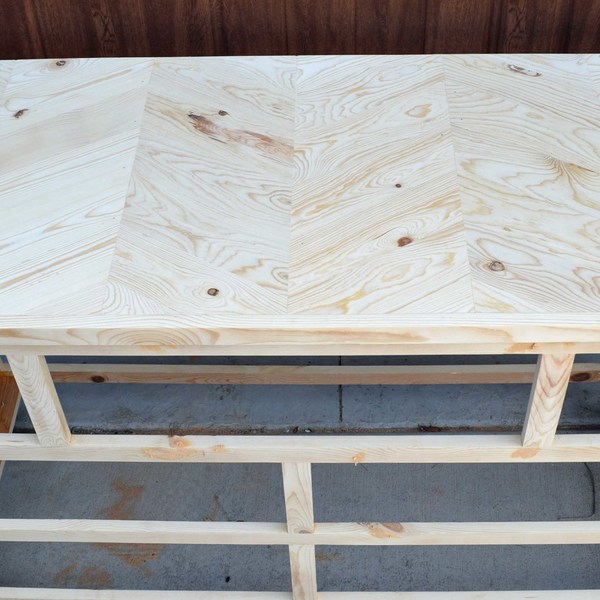 My sister-in-law asked me to build a dresser/changing table for my baby nephew. The nursery colors are gray, orange and navy. The family farm just finished a big building project and had a lot of this shipping pallet wood left over, very similar to furring strips. I decided to try and build as much of the dresser from this free wood as I could to reduce the cost. It was more labor intensive sanding it, but the end product turned out great. I created a chevron pattern on the top. The 7 drawers are very roomy. Once I finished staining the dresser weathered gray, it looked a bit to blah. I decided to make it 2-toned gray with some light gray chalky finish paint. I originally used the casters instead of traditional feet because wheels are a boy thing, but it was so handy having the dresser on wheels everything might end up on wheels! I have free plans and a tutorial posted at http://www.hertoolbelt.com/7-drawer-dresser-chevron-top/
Show More
---
---
Members Also Viewed
back to top?
Please confirm your email address.
Select some categories to pick the kinds of projects that show up on your home page:
Welcome to your RYOBI Nation quick start guide, a fast and easy way to see everything that's waiting for you!
Your feed shows the latest projects from the categories you've selected, right on your homepage!
Are you working on something awesome? Upload your DIY projects today, and share with other members.
We award monthly and annual prizes for the best projects, worth up to $2500 in RYOBI tools! That's a lot of hardware, and it could all be yours.
RYOBI Nation is a positive connection between people who are creating great things.
You can follow fellow members, like their projects, and comment to let them know they're doing a great job.
Come back to RYOBI Nation often to see what is new and to stay in touch.
If you're on a mobile device, don't forget you can add RYOBI Nation to your home screen for quick access to your project feed.
---
7 drawer dresser on casters - built from pallet wood
by Amy B
Sep 05, 2014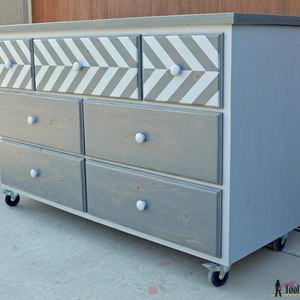 My sister-in-law asked me to build a dresser/changing table for my baby nephew. The nursery colors are gray, orange and navy. The family farm just finished a big building project and had a lot of this shipping pallet wood left over, very similar to furring strips. I decided to try and build as much of the dresser from this free wood as I could to reduce the cost. It was more labor intensive sanding it, but the end product turned out great. I created a chevron pattern on the top. The 7 drawers are very roomy. Once I finished staining the dresser weathered gray, it looked a bit to blah. I decided to make it 2-toned gray with some light gray chalky finish paint. I originally used the casters instead of traditional feet because wheels are a boy thing, but it was so handy having the dresser on wheels everything might end up on wheels! I have free plans and a tutorial posted at http://www.hertoolbelt.com/7-drawer-dresser-chevron-top/
Project Information

| | |
| --- | --- |
| Difficulty: | Intermediate |
| Categories: | Furniture |

Tools Used

18V ONE+™ DRILL KIT
10 IN. COMPOUND MITER SAW WITH LASER

Materials Used

1X4 PINE
1/2" PLYWOOD
5MM PLYWOOD SHEATHING