Step: 1
Cutting the Boards: Cut the boards to the dimensions shown in the cut list diagram. A table saw is required to cut the plywood bottom and rip part of the 1x6 down to proper widths.
Step: 2
Assemble Box Pre-drill and assemble box (sides, back and bottom) using wood glue and 1-1/2" wood screws. (Don't attach the front yet)
Step: 3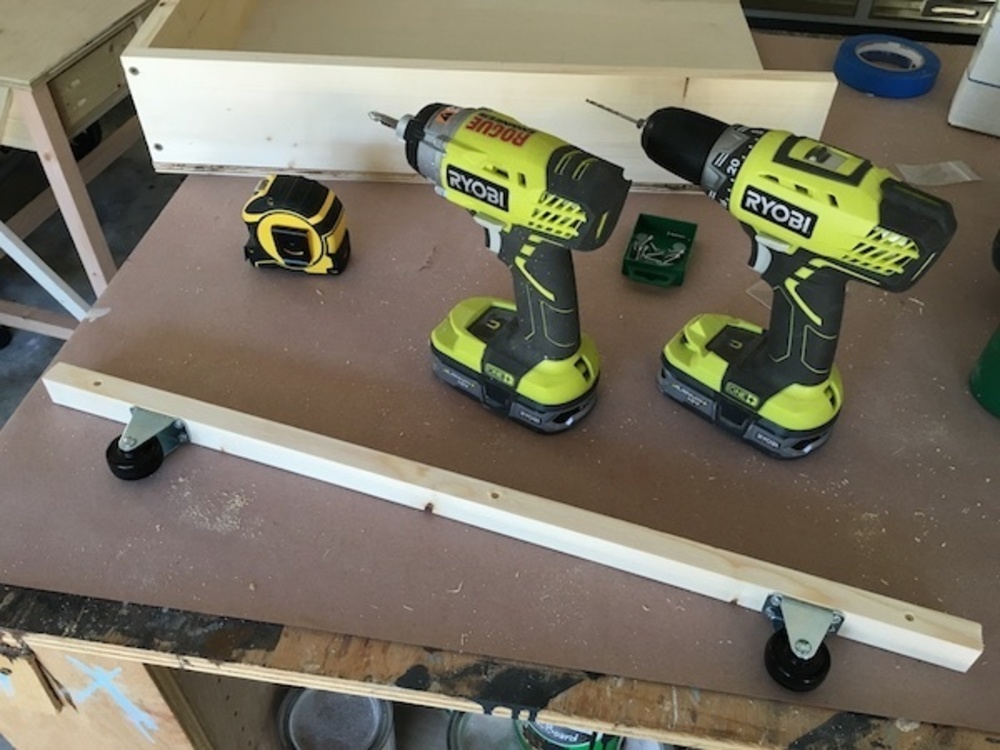 cont'd: Attach Side Rails Pre-drill and attach the side rails using wood glue and 1-1/2" wood screws. It may be worthwhile to counter sink the pre-drilled holes as to not risk splitting the wood. Note: Even though you see the wheels installed in this picture it would be wise to wait until after the cart is finished.
Step: 4
Install Front Attach front using wood glue and 1-1/4" brad nails. Then fill with wood filler and sand smooth when dry.
Step: 5
Finish and Install Pull and Wheels Finish as desired and install drawer pull. Then pre-drill and install 2" rigid casters using 3/4" wood screws.