Step: 1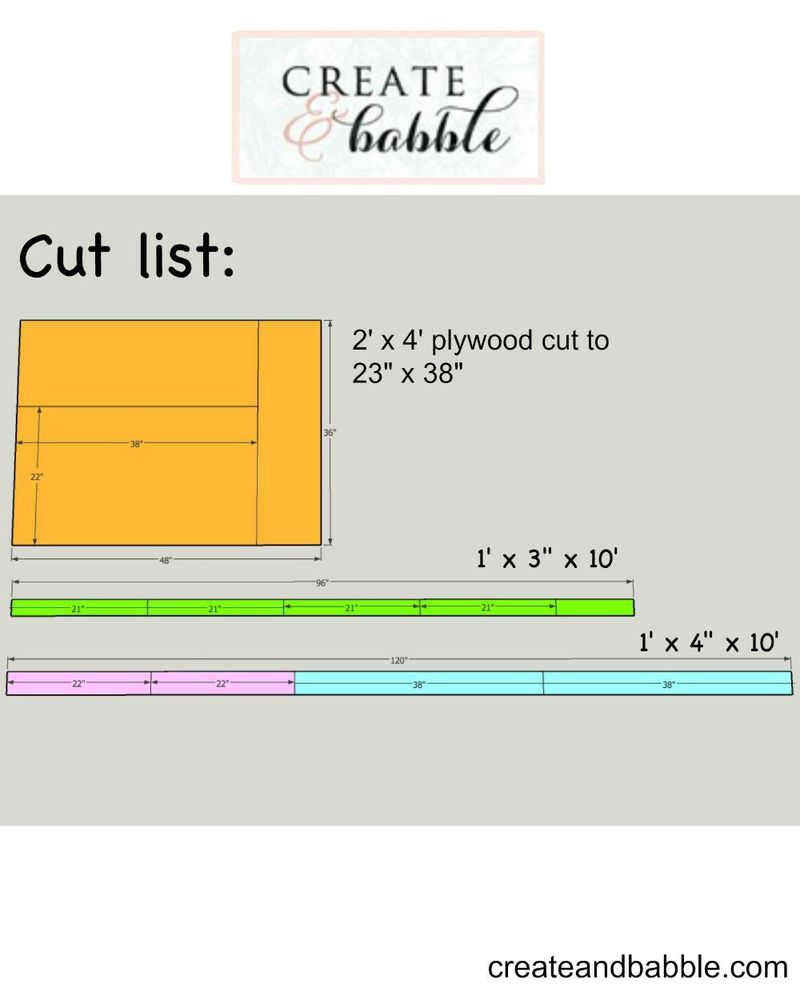 Cut wood to specs shown in image or to a size that best suits your paint storage needs.
Step: 2
I cut the ends of each frame piece on my Ryobi miter saw at a 45 degree bevel.
Step: 3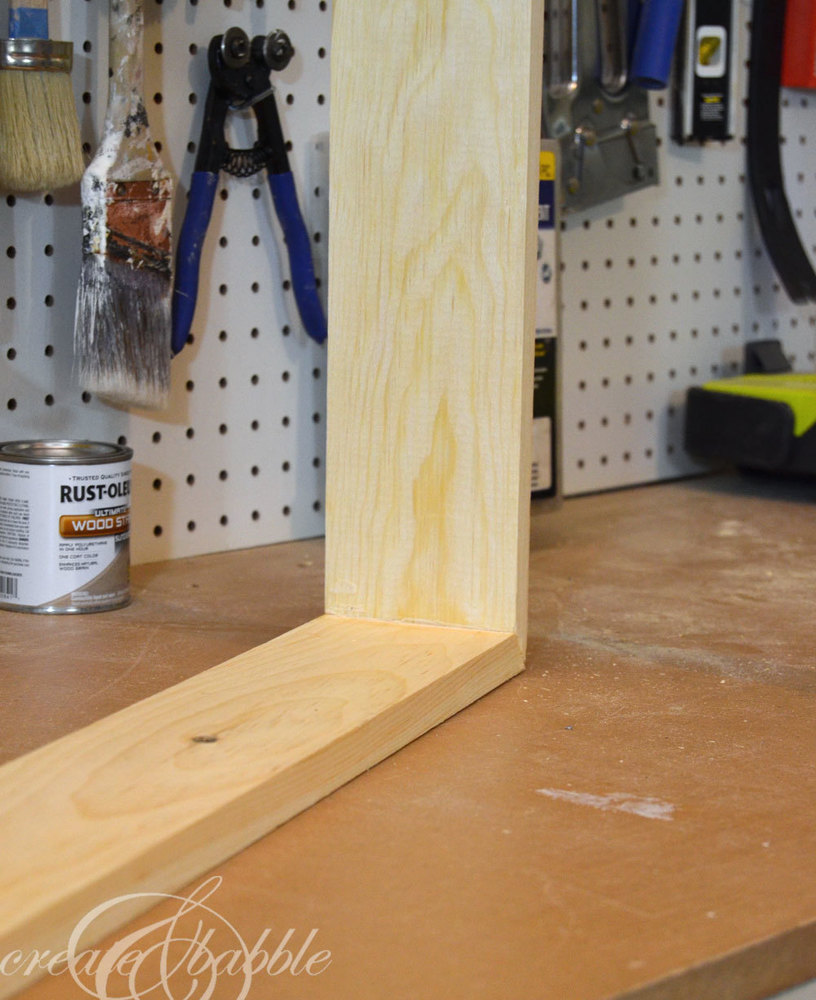 Attach the frame at each corner using wood glue and brad nails.
Step: 4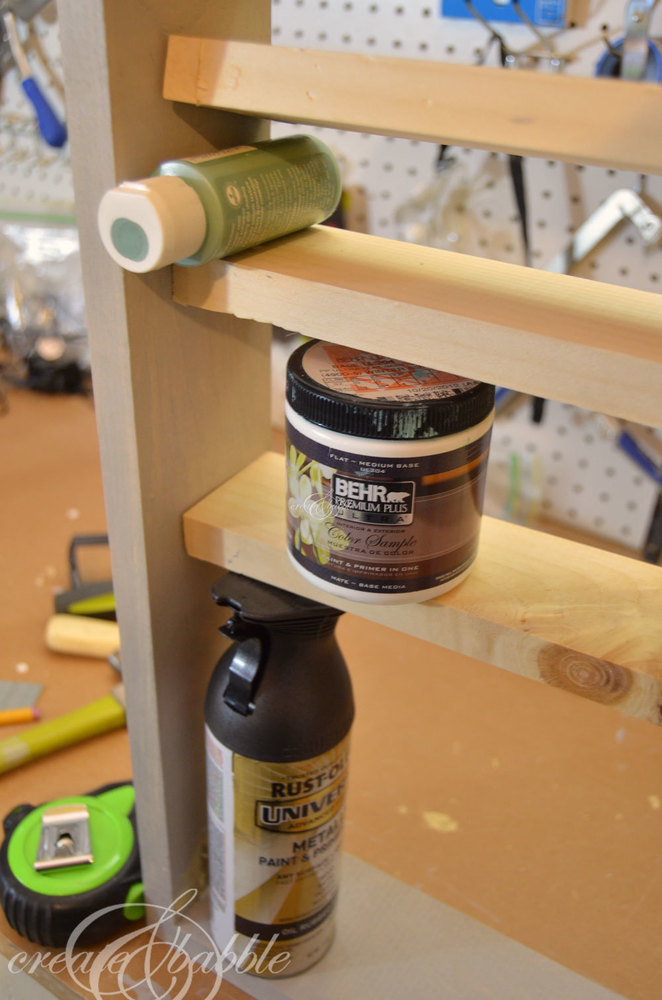 Determine the height and placement of each shelf by measuring your paint products. You may have more spray paint cans than craft paint bottles. Or maybe you have tons of sample paint cans. Make this paint storage shelf to fit your paint storage needs. I tilted the shelves that holding the small, craft paint bottles to keep them from falling off the shelf.
Step: 5
Use a level to make sure your shelves are straight!
Step: 6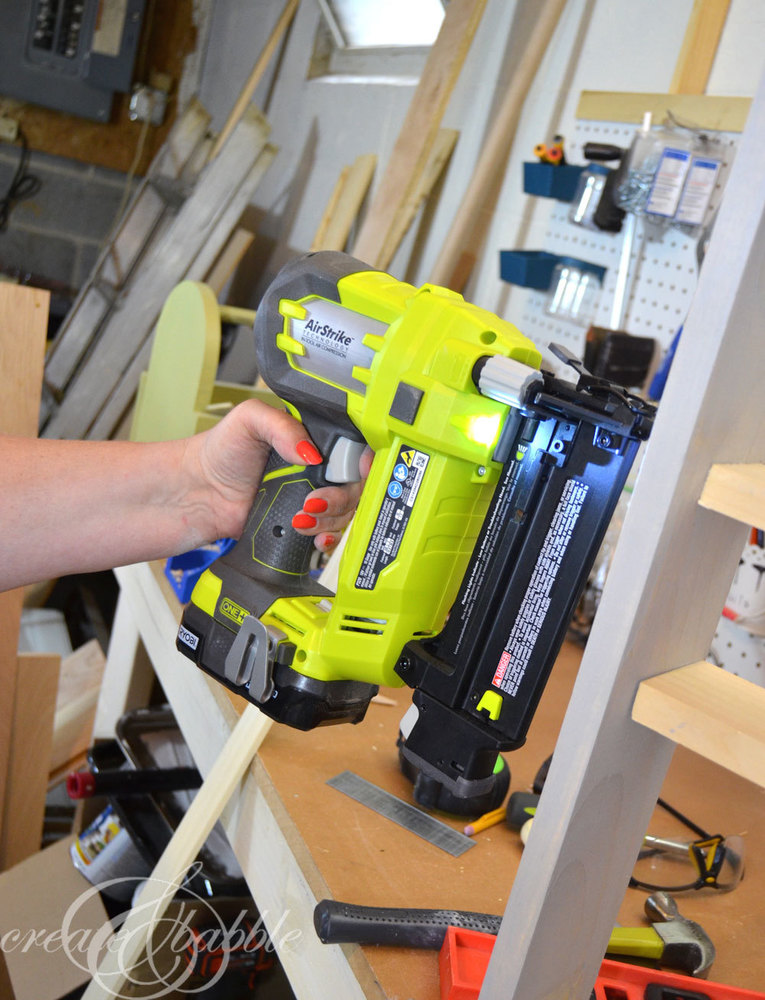 Attach shelves to desired location in frame with glue and pocket screws or brad nails. (I used my Ryobi brad nailer.) Attach the plywood to the back of the frame with brad nails.
Step: 7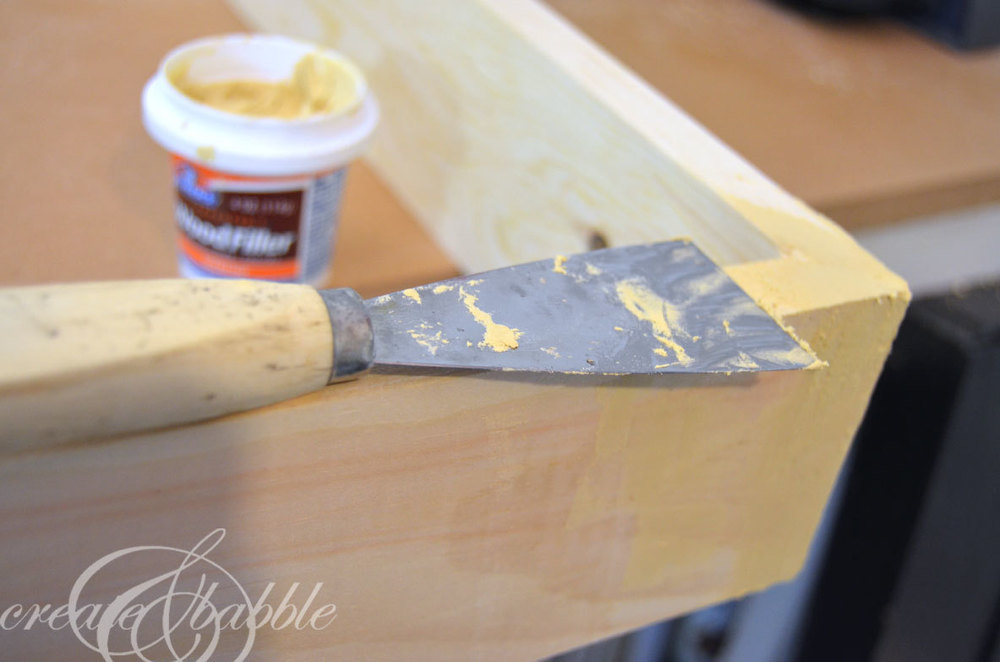 Fill nails holes and gaps in the mitered corners with wood putty, then sand, paint or stain. I painted my shelf with two coats of leftover latex paint.
Step: 8
Since this shelf can become quite heavy once it's load up with all your paints, you'll want to be sure to attach it to the wall with long screws that are going into studs behind the walls!