Return to Projects Listing
Christmas Reindeer
We moved into our newly built house the week before Christmas 2010 so we really didn't have a lot of time to get decorated aside from a tree. This year I decided to buy my first wood pattern and use my Ryobi Orbital Scrolling jigsaw to make a pair of Christmas Reindeer for the front of the house. Both were cut from a single sheet of 1/4 plywood, sanded with my Ryobi Sheet Sander and then painted white. They give the house an elegant touch at Christmas and were extremely easy to make with my Ryobi tools!
Comments (3)
---
Glo
How do I get the pattern?
---
djlogemann
How can I obtain plans (cut out patterns) for these reindeer?
---
---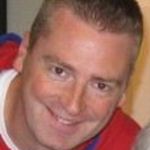 Project Information
Difficulty: Easy
---
Related Projects
---
Recently Viewed Projects