Return to Projects Listing
Baseball Bat Pendant Lamp
Learn how to make a pendant lamp out of a metal baseball bat.
Metal baseball bats can be recycled and transformed into sleek looking modern pendant lamps with just a few cuts. So pull those old little league bats out of the garage or check at your local thrift store for some used alumni baseball bats. This is a fun project that features some cool ways to use a cordless drill to strip paint, grind metal and polish aluminum.
Steps
---
You must be signed in to your RYOBI Nation account in order to view our Celebrity How-To project steps. Please sign in below or create a new account.
sign-in / create a new account
---
Comments (1)
---
jshalters
That's awesome an if someone would try to break into your home u have protection
---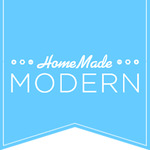 Project Information
Difficulty: Intermediate
Tools Used:
Materials Used:
Metal baseball bat (thrift store)
Pendant light cord with porcelain socket
also by Homemade Modern

---
Related Projects
---
Recently Viewed Projects