Return to Projects Listing
Basement Bedroom/Rec Area for Teens
We are a family of 6 living in a 1,500 sq ft home. The only area we could finish was our 500 sq ft basement. We needed some room for our 4 kids to spread out in, so we finished our basement with both a bedroom area and a 2nd rec room area.
Comments (3)
---
BobMcGuire
This is a VERY impressive project, especially the electrical work.
---
---
lemons2lemonade01
I love this massive project. I especially like the doors separating the rooms! I want these to separate the bedroom from the closet.
---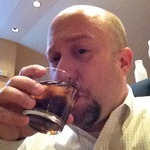 Project Information
Difficulty: Hard
Tools Used:
Materials Used:
Lumber, electrical supplies, drywall, paint, insulation, etc.
---
Related Projects
---
Recently Viewed Projects